Support this fundraiser for immigrants and we'll give you a free bottle of wine our members made with 100% donated grapes, labor and love!!
About this event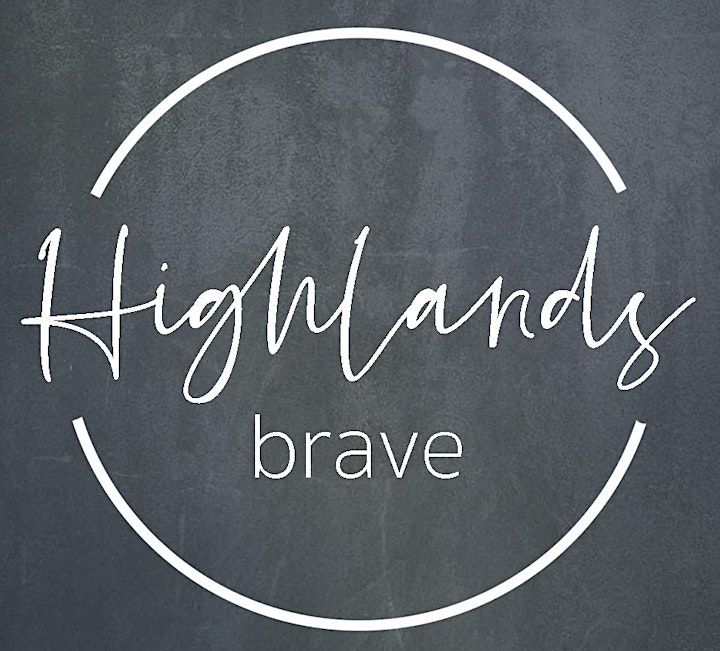 Can you believe it? A wine made by a church???
We brought together members of our congregation, professionals in the industry, who dedicated years of their time, talents and resources to this project . And, the result is...50 cases of wine made right here Paso Robles with 100% donations! As far as we know, this has NEVER been done before. At least, not in recent history. This has made it possible for us to give you a free bottle of wine for every $25 you donate to this fundraiser.
(Read below to learn more about how it works.)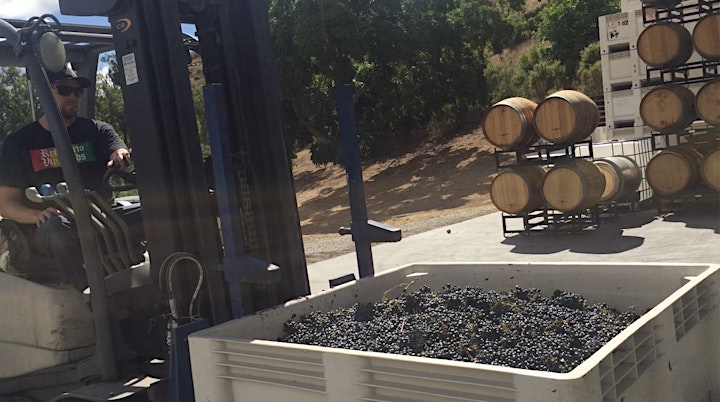 Here's how it works:
The auction begins Tuesday, September 2, 2020 at noon.
Make your pledged donation here. (Remember: For every $25 you donate, you'll get a free bottle of wine.)
You will then be emailed a unique link to process your donation to Highlands Church.
Email us at office@highlandsadventure.org or call us at (805)226-5800 to schedule a time to pick up your free gift of wine.
Thank you for your support of this effort to bless the immigrants in need in our community!
(Read below to learn how this happened.)
How did this happen?
Well, we DO live in Paso Robles, and our members ARE some of the best grape-growers and winemakers in the world. So, we brought a team together and shared this idea with them. Right away we had farmers agreeing to donate over THREE TONS of grapes, winemakers agreeing to donate ALL of their time, wineries allowing us to use their facilities FOR FREE, and all with a heart for helping local neighbors in need. God was lining everything up in the most extraordinary way. Then we wondered, where should the money raised from the fundraiser go?
(Read below to learn where the money will go.)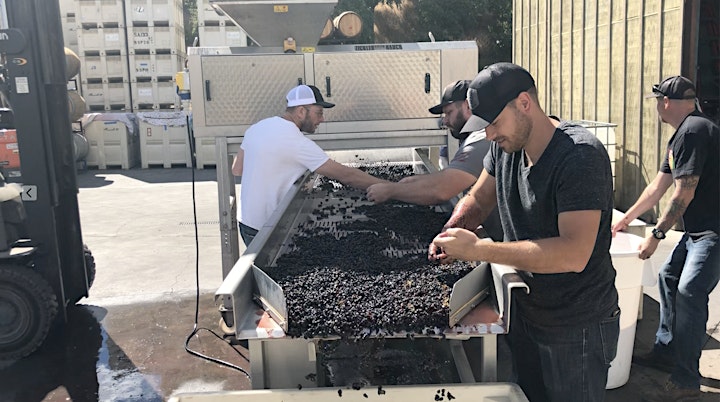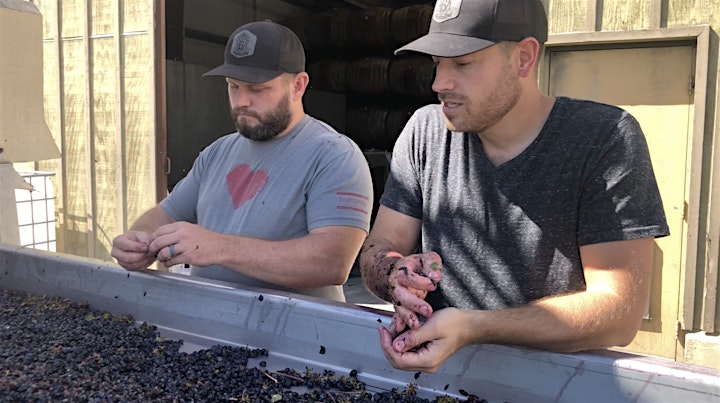 We prayed and found ourselves blown away by what happened.
We knew God would want us to do something just as extraordinary with the money we raised from this fundraiser. So, we prayed about it and our minds and hearts were led immediately to think about the people we saw picking the grapes in the vineyard. We didn't know these people, but they were our neighbors. And we felt strongly that God was telling us to love them in a radical way. That's when we opened the Bible to see what it said about immigrants and you won't believe what we found...
(Read below to discover what the Bible says about vineyards and grapes.)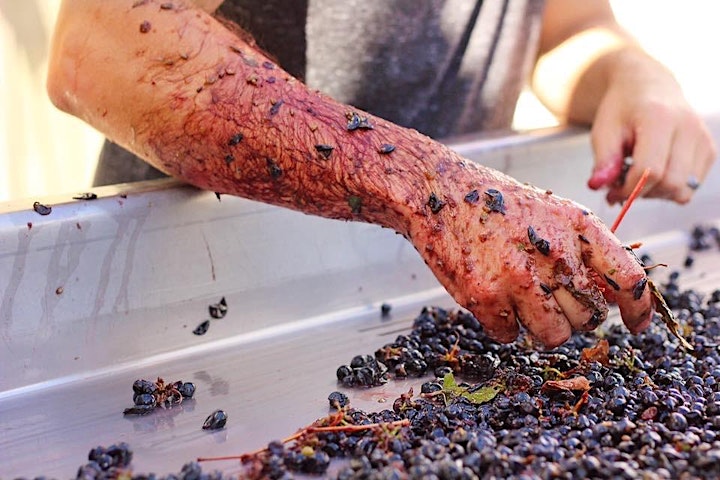 Set aside for a reason.
In the book of Deuteronomy (24:21) God said that a portion of every vineyard should NOT be harvested for profit. Instead, that portion of the vineyard should be GIVEN to the immigrant, the orphan, and the widow. Wow! God was truly lining EVERYTHING up for us. We knew in our hearts that God was calling us to use all of the money from the fundraiser for the local immigrants in need. Little did we know that yet again we would be blown away by how God was lining everything up.
(Read below to learn how miraculously the pieces came together.)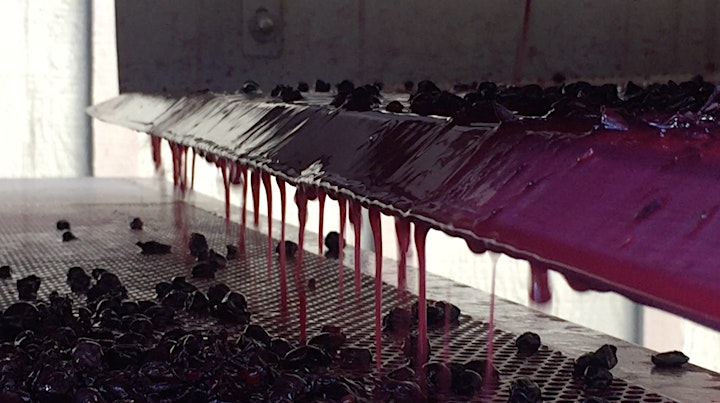 We waited.
Three years passed since we first thought of this idea back in 2017...two years since we started collecting the grapes and making the wine. And, during all this time we were not sure how God would open the doors. We wanted to identify the area of greatest need and connect with the immigrants who needed help the most. That's when things changed dramatically.
(Read below to learn how Highlands was called to the front lines.)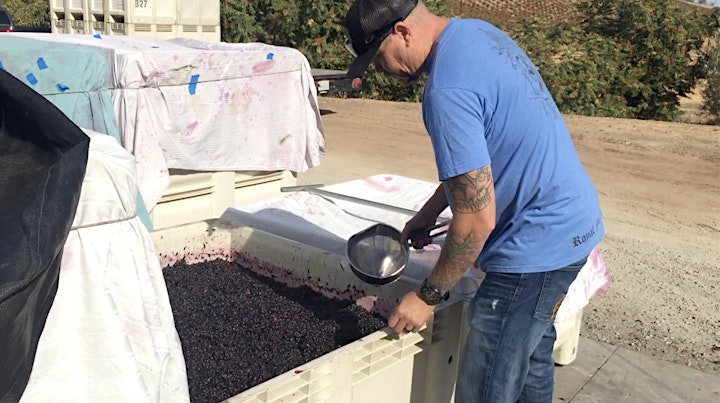 2020 happened.
The financial crisis due to Coronavirus hit hard. Highlands got a call from a family services organization we have worked with for years. They told us that there were many people in our community who did not qualify for food subsidies and who literally did not know how to get food on the table for their children. This was not an unusual call for Highlands Church to get. Our specialty is to stand in the gap for those who are outside of the traditional systems of support. Every week we turned our empty sanctuary into a food distribution center. We would assemble the donations in boxes and then deliver them to the list of families we got from our local social services agency. The first week we took food to a few families. The next week there were more. And the need grew until we were feeding more and more people each week. That's when we realized that the need is greater than it has ever been.
Our neighbors are hurting and we have an opportunity to bless them. Moreover, we discovered that MOST of the people on our list were immigrants! God had literally led us to their doorstep! And, how would we continue to meet the needs of these people? That's when we got the call.
(Read below to find out what happened next.)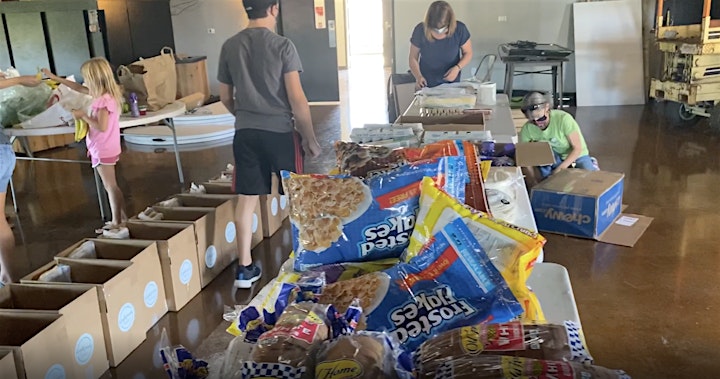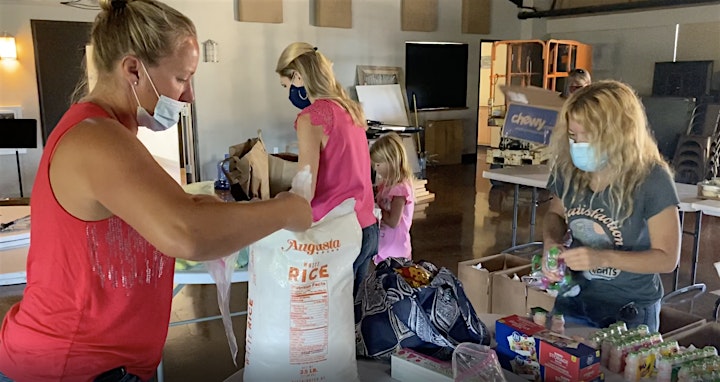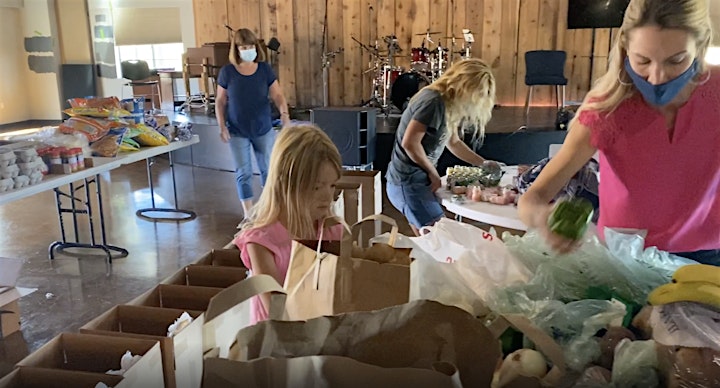 The wine is ready and has been donated to Highlands for the fundraiser!
The winemaker called. It's time. This was music to our ears! It's the time of GREATEST need. The dream is literally coming true. Not only would immigrants be receiving assistance, but people everywhere would be sitting down at backyard dinner tables with bottles of a wine made by a church in Paso Robles. Perhaps their guests would start to ask why a church would make a wine. They would be able to tell them about how God said in Deuteronomy that we should set aside our vineyards for the immigrant, the orphan, and widow. Perhaps others would start to dream about how to bring this about in their own lives. Perhaps the dream would catch on and captivate other hearts and minds. We decided that the name of this first wine should be called BRAVE.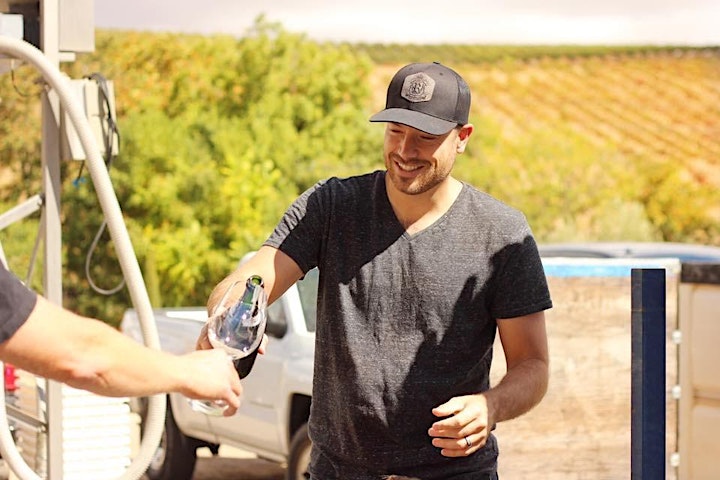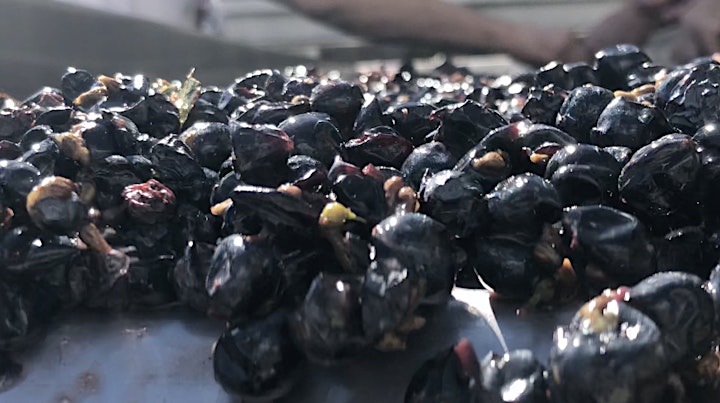 Why is the wine called Brave?
Highlands Church is brave, passionate and humble. These are our key characteristics. It was only fitting that we name it Brave since we as a church are doing something creative and new. Something no one else is doing to reach those that no one else is reaching.
This fundraiser is going to be a HUGE blessing and is coming at the time of GREATEST need. We promise you that every penny you give will go to support local immigrants in need as soon as possible. We will be creative and effective in our distribution of these resources and we know that God will magnify your generosity tenfold in the lives of every person touched by this outpouring.
Do you want to be a part of this extraordinary project? Do you want to help us bless the local immigrants in need? Then make a donation. For every $25 you give, we will bless you with a free bottle of wine. Please share this story with your friends.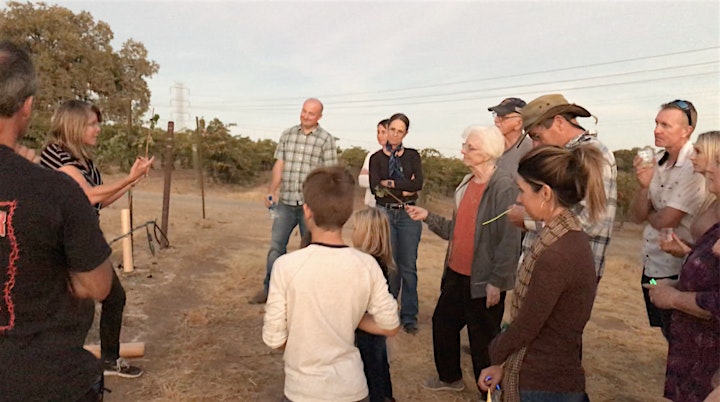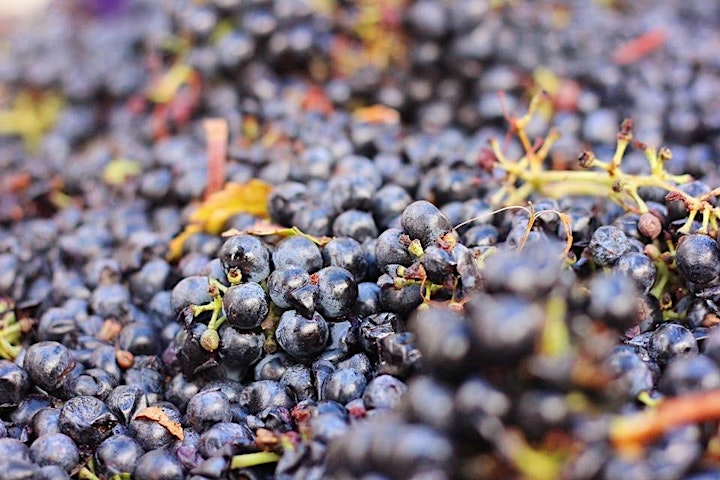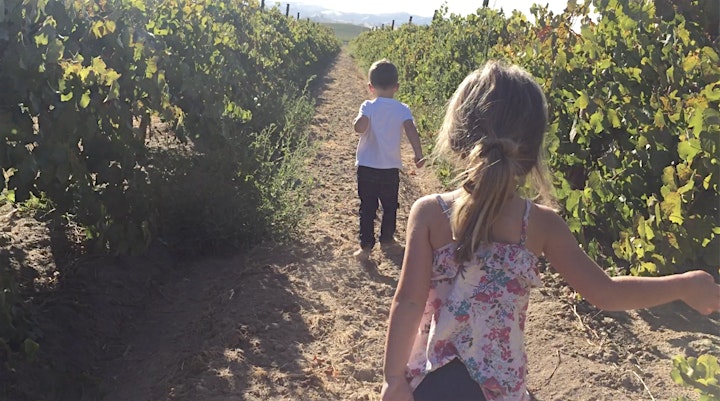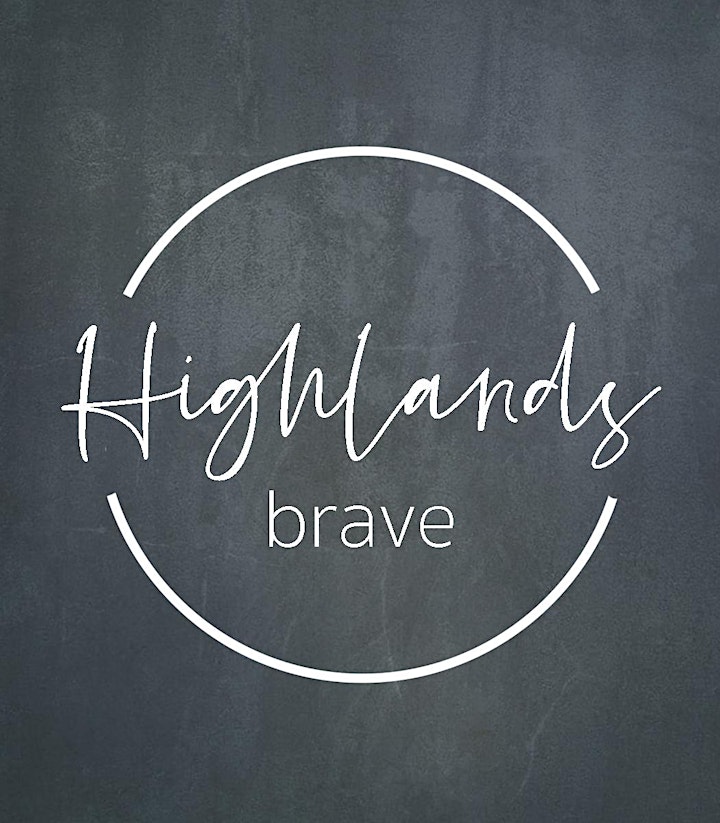 Organizer of Brave - Highlands Church Drive Thru Wine Pick Up & Fundraiser