About this Event
DOORS: 8:00 PM, SHOW: 8:30 PM
AGE RESTRICTIONS: 21+
GENERAL ADMISSION, LIMITED SEATING
Important Notice: All tickets are nonrefundable and nontransferable with the exception of event cancellation. Support acts are subject to change
----------------------------
ABOUT BRASS AGAINST
In this politically challenging era, it's time to stand up against the machine. We want the music we perform to sound inspiring and resonate with people's emotions, encouraging them to act. We combine rock and edgy hip-hop to play music that's powerful and empowering. Brass Against is exceptional music with a political edge.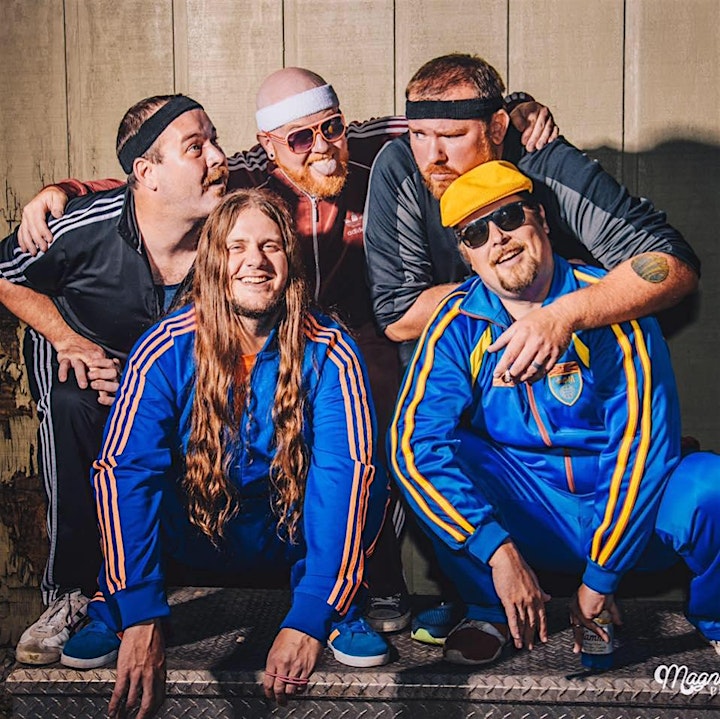 ABOUT TRACKSUIT LYFESTILE
Tracksuit Lyfestile is 5 guys who are committed to thick grooves, comfortable leisure wear, instrumental hard rock, and White Castle.
They've been spreading their message of love, Adidas, and flavored whisky around Indianapolis since 2015. You've seen their members before in bands like Phoenix on the Fault Line, Join the Dead, Rebuilt, and Sarah Grain and the Billions of Stars.
Their recent double-CD (Golden Kings) veers between reverb-drenched hard rock and soulful acoustic interludes. Come check them out, you'll be glad you did!
Performers
Date and Time
Location
Refund Policy