About this Event
Brant Bjork
Brant Bjork has spent over a quarter-century at the epicenter of Californian desert rock. From cutting his teeth alongside Fatso Jetson's Mario Lalli in hardcore punkers De-Con to drumming and composing on Kyuss' landmark early albums, to propelling the seminal fuzz of Fu Manchu from 1994-2001 while producing other bands, putting together offshoot projects like Ché, embarking on his solo career as a singer, guitarist and bandleader, founding his own record label and more, his history is a winding narrative of relentless, unflinching creativity.
For someone so outwardly laid back, he's never really taken a break. And while Bjork has shown different sides of himself on albums like his funk-laden 1999 solo debut, Jalamanta, the mellow Local Angel (2004), 2007's mostly-acoustic Tres Dias, and heavier rockers Somera Sól (2007), Gods & Goddesses (2010) and the two most recent outings with The Low Desert Punk Band, he's maintained a natural representation of himself in his material, whether that's coming across in the Thin Lizzy-isms of the faux-full-band 2002 release Brant Bjork and the Operators (actually just Bjork playing mostly by himself) or the weedy, in-the-jam-room spirit of "Dave's War" from Tao of the Devil. When you're listening to Brant Bjork, you know it, because there's no one else who sounds quite like him.
That fact and years of hard touring have positioned Brant Bjork as an ambassador for the Southern California desert and the musical movement birthed there in the late '80s and early '90s. As underground interest has surged in recent years, Bjork has been a pivotal figurehead, realigning with his former Kyuss bandmate John Garcia to drum and write in Kyuss Lives!/Vista Chino, celebrating and building on that legacy while giving a new generation of fans the chance to see it happen in real-time.
Having told his story in films like Kate McCabe's Sabbia (2006) and the documentaries Such Hawks Such Hounds (2008) and Lo Sound Desert (2015), he's represented desert rock at home and abroad with no less honesty than that which he poured into the music helping to create it. The same impulse led to the founding of his Desert Generator in 2016, an annual festival held in Pioneertown, CA, with an international reach capturing the intimacy and timeless aura of the desert culture, including music, a van show in conjunction with Rolling Heavy magazine, the Stoned & Dusted pre-show in the wilderness, and an evolution that looks to continue into the foreseeable future.
Bjork's work, with any project, has always had a rebellious sensibility. He's always walked his own path. But more, his career through Kyuss, Fu Manchu, Ché, Vista Chino, and his crucial solo work has been about freedom through rock and roll, attained by the truest representation of the person and the place as art. This, along with a whole lot of groove, is what has helped Brant Bjork define desert rock as a worldwide phenomenon, and whatever comes next, it is what will continue to make him its most indispensable practitioner.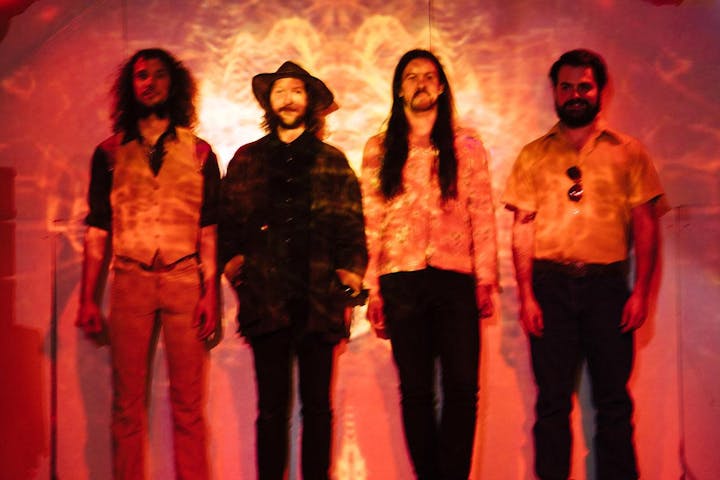 Ecstatic Vision
Ecstatic Vision come out of hiding in 2017 with their new psychedelic-rock album RAW ROCK FURY. RAW ROCK FURY is the 2nd LP for the band, and follows 2015's critically acclaimed SONIC PRAISE, which saw them traverse the globe with the likes of UNCLE ACID & the DEADBEATS and YOB. RAW ROCK FURY exhibits the band locking in on primordial-caveman-esque Detroit rock grooves, krautian motorik sounds that recall that obscure one-time collaboration between NEU and the MC5, grimy harmonica flourishes that evoke Beefheart as his rockinest, and the Hawkwindian primal world heavy psych their debut showcased to the world's respite. All of this is captured on one of the dirtiest sounding recordings since KICK OUT THE JAMS. Miss the times when heavy rock records had that bone crushing girth to their recordings that made you just want to keep turning it up? Do you crave that searing acid rock guitar sound from back-when, before Funkadelic's sound got corny? Do you miss the days when rock recordings were dangerous? If so, you must crave RAW ROCK FURY.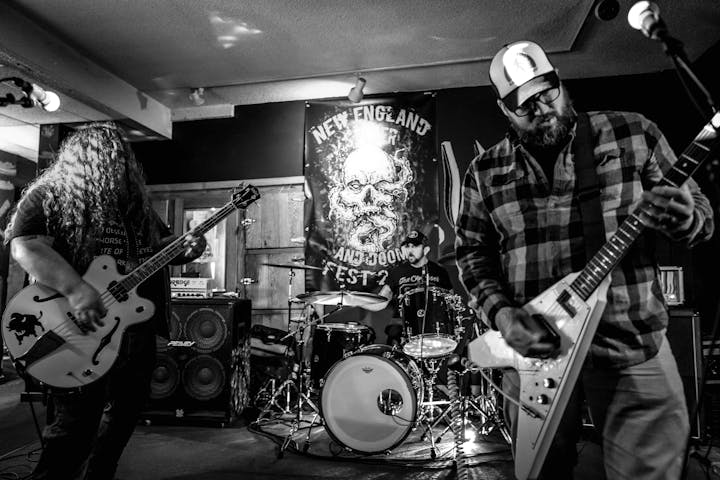 Pinto Graham
Hailing from New Haven, Connecticut, southern rock trio Pinto Graham serves up psychedelic riffage that pulls audiences to their feet. The diverse musical experiences of bassist/vocalist Ant Reckart, guitarist/vocalist Andre Roman, and drummer Brian Harris make for a perfect meeting of groove, grit, and melody. With influences ranging from Lynyrd Skynyrd to Pentagram – both of whom they pay homage to with their band name – Pinto Graham will shake, rattle, and roll any stage they set foot on.
Formed in 2013 by Reckart and Harris, the band kicked into high gear with the addition of Roman in 2016. The three creative spirits came together from different paths, with Florida transplant Reckart drumming for industrial shock rockers Genitorturers for many years, Roman touring across the country on bass with punk outfit Murdervan, and Harris playing with Araca París and S26 in his native Argentina.
But this unusual combination of history and influences has become something greater than the sum of its parts. Pinto's 2017 debut album Uno solidified their place in the underground music scene, with songs featured on many podcasts, blogs, and compilations including Alternative Control's Volume Doom. The band has played live all over New England, and was especially proud to perform at a Florida benefit for St. Michael's Soldiers alongside southern rock giants Molly Hatchet and Johnnie and Donnie Van Zant.
2019 promises to bring these "High Flyers" to new heights with the release of their second album, Dos. Recorded at Studio Wormwood in rural Connecticut with engineer Dave Kaminsky, Dos will be released on July 12, 2019 in CD and digital formats. Pinto will also return to Florida to perform at St. Michael's Soldiers' third annual benefit later this year, set to share the stage with .38 Special.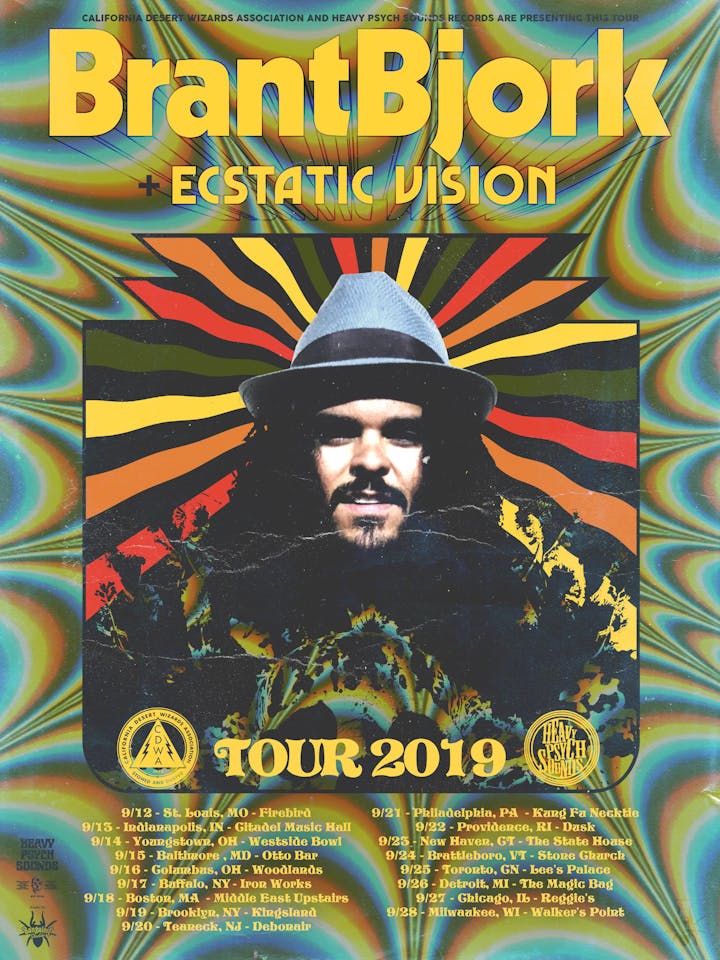 Performers
Date and Time
Location
Refund Policy