Brandon Straka #WalkAway VIP Meet & Greet, Documonial Screening & Live Musi...
Description
Note: The Unite IE Conference on Sunday is in Ontario at the Double Tree on 222 Vineyard

His personal #WalkAway video launched a political movement.
He's inspired 10's of thousands to #WalkAway. On April th 27th, he comes to RIverside in an exclusive VIP styled engagement at an exclusive venue.
Join Brandon Straka, SABO, Evan Sayet, Will Johnson, Mindy Robinson, Donald A. Dix and many others this Saturday the 27th at 6 o'clock at the Mission Inn in Riverside California for...
Screening of Brandon's 35 min documentary: The Great Awakening

An Art Exibit by SABO with a silent auction

Evan Sayet reading from his brand new book: Apocali Now

Meet and greet with the social media influencers and strategize on the IE and California.
PRE GAME FOR THE #UNITEIE19 FOOD, DRINKS, LIVE MUSIC... bringing the PARTY back to the Republican Party.
FOLLOW US ON FACEBOOK
This VIP evening begins with an extended Meet & Greet, photo ops all night long, a discussion by Brandon Straka and the screening of the just released documonial "The Great Awakening: Breaking the Chains of the Democratic Party". The evening wraps with live music by "The Jukebox Heros".
This is a rare opportunity to spend the evening with the man who is sending shockwaves through the Democrat Party. #WalkAway Campaign founder himself in Riverside at the Mission Inn & Resort.
Private Meet & Greet Screening party [Limited Space] $50.
Regestration open at 5:45
6p Meet and Greet, Cocktails [cash bar], Hors d'oeuvres & live music
7p Screening of "The Great Awakening: Breaking the Chains of the Democrat Party"
7:30p Q&A with Brandon Staka, moderated by Don Dix
8p - ? Photo Ops with Brandon, cocktails, Desert bar plus Live Music from The Jukebox Heros playing your favorite instant requests for your listening and dancing pleasure. A few special guests might join the band on stage!
Get your tickets quick before they're gone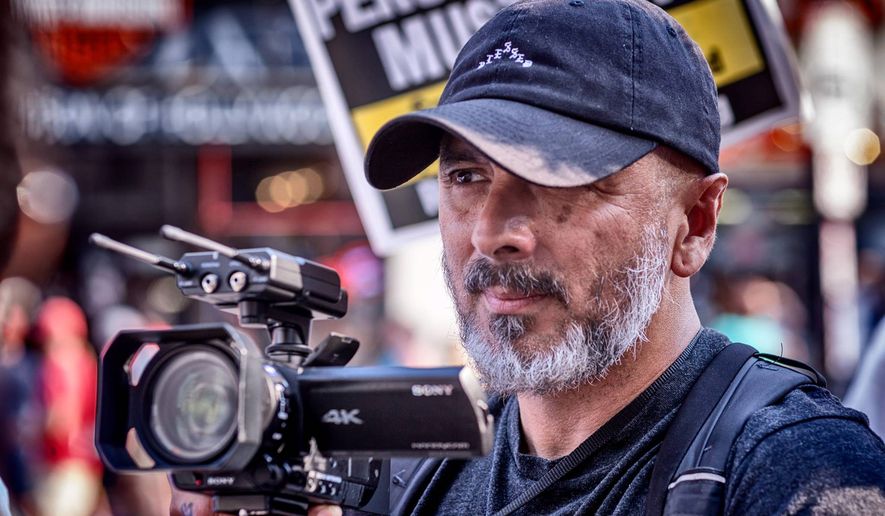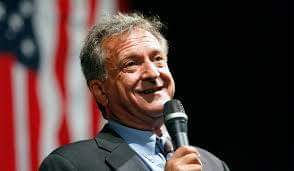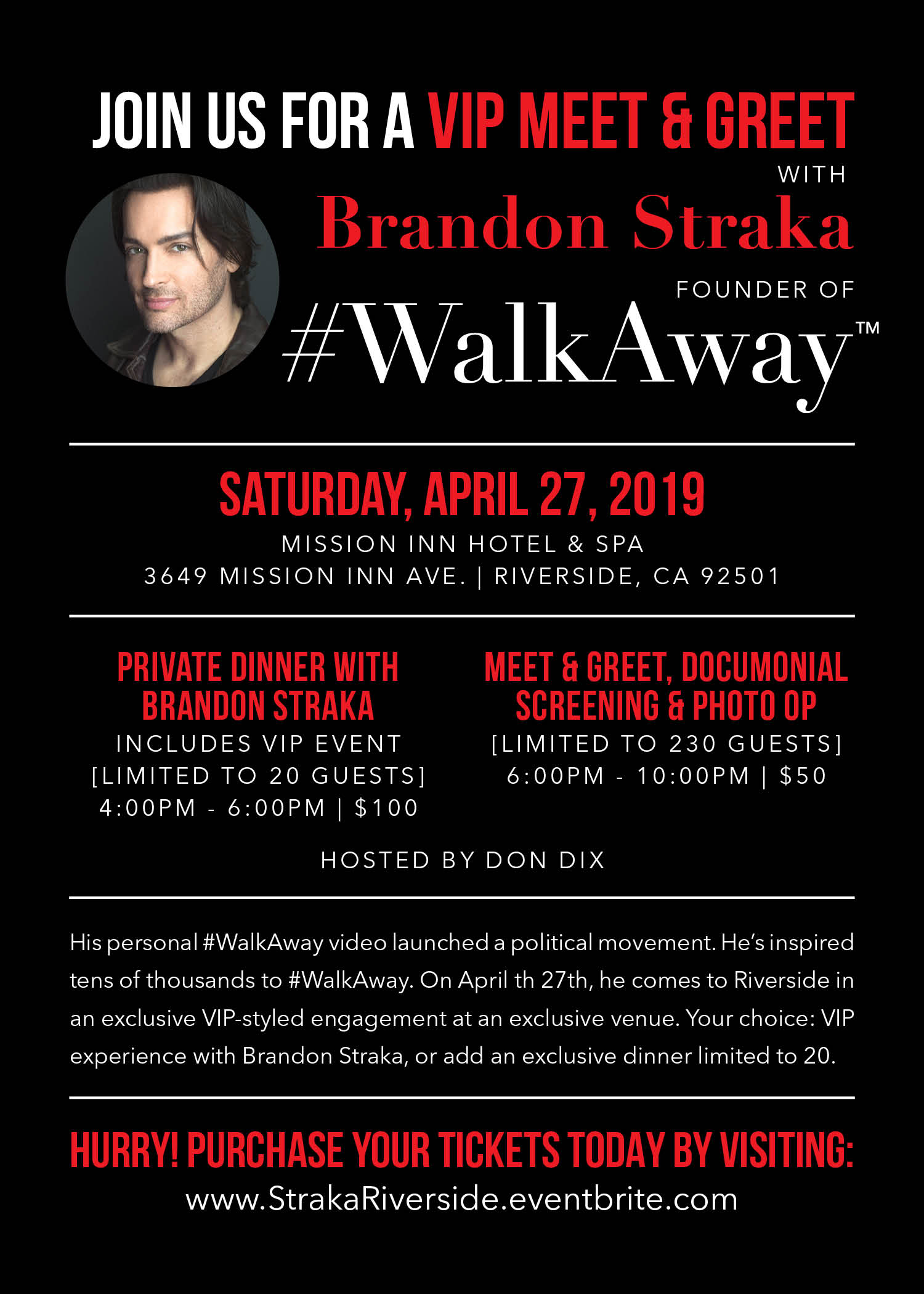 #WalkAway, #BrandonStraka, #premier, #music, #redpill, #MakeCaliforniaGreatAgain, #VIP, #KAG