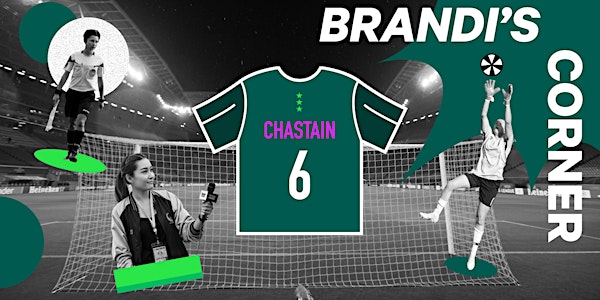 Brandi's Corner
Join an interactive collaboration hosted by Brandi Chastain: Brandi's Corner - presented by Women in Soccer
About this event
JOIN THE NEXT BRANDI'S CORNER ON Sept 29, at 2:00PM EST.
Wednesday, September 29 at11 am PT/2 pm EST, Chastain is hanging with Canada Women's National Team head coach, Bev Priestman.
Women in Soccer was kicking it in Monterrey, Mexico in July to support the legends playing, working and sponsoring the women's CONCACAF tournament when we ran into none other than the incredible Coach Bev! We're stoked to now have her join us to share her secrets, and have some fun with Brandi in THE CORNER.
Save your spot today.
Date: Wednesday, September 29
Time: 11 am PT/2 pm EST
See you there!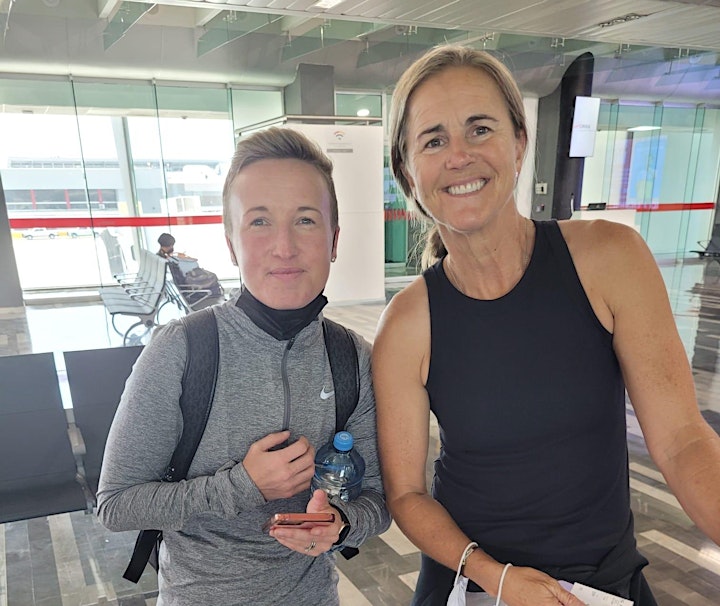 Brandi Chastain is, alongside being an Olympic champion, World Cup hero, and coach extraordinaire, a founding Expert Member of Women in Soccer.
Brandi's Corner is a semi-monthly virtual workshop where Brandi Chastain leads an honest, productive conversation around a specific topic. Brandi wants to learn as much as she shares, so each session is interactive, educational, and entertaining. It's a relaxed and candid setting, so put on your comfy pants and join us!
WIS Inclusivity Policy: The Pledge – As a member of the Women in Soccer community or a participant in Women in Soccer programming, I pledge to respect and welcome all persons, regardless of their perceived or actual sexual orientation, gender identity or gender expression, race, religion, ethnicity, or mind/body type. This means being receptive to the call-in culture we uphold, in addition to all inclusivity policies we list in our welcome letter. Please review our welcome letter before joining our events to ensure you uphold our inclusivity expectations.
What is Women in Soccer? A new network on a mission to connect ALL women who love the beautiful game. Whether you're on the field, or cheering from the stands, work in the business, want to be in the business, or are a passionate changemaker—our network is here to support you. Become a member and join the squad today!
What does our membership have to offer? There are many ways to be a Women in Soccer. Our 4 membership types aim to support them all. We offer access to job opportunities in soccer and out, a community for ALL women (and allies), professional and personal development opportunities, and network-wide visibility for members through multi-channel spotlights. You start by deciding which membership type is right for you and creating a personalized playercard. Then, jump in!
Our membership is free. Learn more about us here: womeninsoccer.org
Catch up on the previous hangouts in Brandi's Corner: