Branding Your Business Through Social Media Webinar

Tuesday, October 27, 2015 from 2:00 PM to 3:00 PM (CDT)
Event Details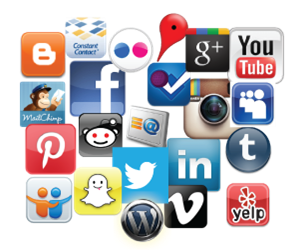 Branding your business used to mean having your company logo on your business cards, printed materials and possibly embroidered on your shirt.
Now with all of the many ways to promote your business online and off-line, you must have a concentrated effort toward ensuring your brand is represented properly across all mediums.
Learn the basics of branding your business, especially with social media, and the ways Illinois workNet can help you accomplish your goal.
These webinars are pre-paid through a federal grant so there is no cost to participants.

Once you register, check out the Social Media Guides for Employers on Illinois workNet.
Organizer
For the purpose of expanding economic opportunity, the Illinois workNet® Portal and Program utilizes partnerships and technology to expand seamless and real-time access to workforce development resources aimed at individuals, businesses and workforce professionals. Innovative partnerships span state economic development, workforce development, education agencies, and local workforce investment boards along with their public and private partners including local governments, community colleges and non-profit organizations. Through partnerships that leverage technology, a common vision to plan for the economic futures of communities and provide a seamless array of services is realized.
Visit http://www.illinoisworknet.com