Description
For Small Business Owners who want to make their brands more stand out, People who want to build their Personal Brand, CEO, CMO, Tech Founders, Marketer, Entrepreneurs, Marketing Consultants...
---
When you define your brand, you are essentially creating the soul of your business. Brand is how your customers will connect with you. It creates a way for you to determine what types of marketing to do, the type of team you build, as well as the look and feel of the visual components of your business- such as your logo and website. With a strong brand you will distinguish yourself from your competitors.
In this workshop, branding expert and co-owner of MeetGeraldine, Lauren Messmer, will guide you through some fun exercises that will help you to build your very own brand profile. Participants will walk away with an understanding of who their brand is and some helpful hints for how to connect with their target audience.
Over the past 15 years, Lauren have been using brand management skills to promote businesses and events. Creating a "brand experience" is one of the most important factors in the success of a business- especially these days. If the marketing materials are not in alignment with the culture and vision of a brand, the consumer gets confused and that leads to them walking away. Instead, a streamlined brand presence will draw consumers in and engage them with the meaning and values of a company.
What you'll learn
Brand Strategy

Defining Your Brand

Be consistent
Agenda
6:30 PM - 6:45 PM Check-in, Networking

6:45 PM - 6:55 PM Presentation by Lauren/Interactive discussion with breakouts and lessons

6:55 PM - 8:00 PM Fun Branding Exercises (we will provide a worksheet)
*Light refreshment & drink will be provided


More about Lauren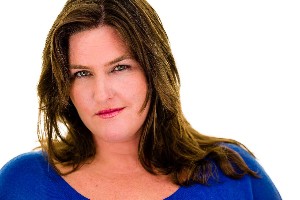 Lauren Messer watched her parents open and run a successful food distribution company out of an office that was adjacent to their home. Naturally, she went into business for herself helping other businesses to create well-organized and thriving businesses. Lauren's extensive knowledge of the hospitality and food and beverage industry taught her how to create branded experiences, how to structure teamwork, how to multi-task, and how to provide excellent customer service.