Description
Branding: Why Your Story Matters
Your brand is more than just a 30-second soundbite. The thing that sets you apart isn't that you're the fastest, most innovative or that you have the best customer service – everyone says that.
What's sets you apart are your stories. People buy your why.
With so many options in the marketplace, creating an emotional connection with your audience is more important than ever. In this hands-on workshop, Isha Cogborn and Ita Udo-Ema will help you understand what makes you stand out and how to craft your brand story around your uniqueness. With storytelling at the center of your brand, you'll learn how to cut through the noise and connect without gimmicks or marketing fads to build loyal customers and fans.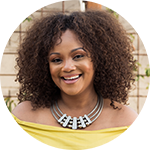 About Isha Cogborn
Whether she's hosting satellite broadcasts with Oscar-winning actress Hilary Swank, giving career advice in magazines like Ebony and Cosmo, or landing in the top three percent of finalists for a show on the Oprah Winfrey Network, Isha's mission is to help people find the clarity, confidence and community to launch and grow their businesses.
From Fortune 50 global communicator to certified life coach and podcast host, Isha brings all of her experiences to the table –including escaping the clutches of poverty as a teenage mother on welfare. She's the author of the personal branding primer, 5 Rules to Win Being You and founder of Startup Life Support – A community to help people overcome the fear and overwhelm of starting a business. You can connect with Isha on your favorite social media networks and subscribe to her podcast, On Purpose with Isha Cogborn wherever you listen.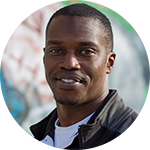 About Ita Udo-Ema
Ita has been creating digital media for the past 15 years. With a degree in computer animation from the Art Institute of Phoenix, Ita has co-produced three independent feature-length films, two network affiliate television programs and published over 200 online videos. In 2005, Ita founded the media studio, View from Above Entertainment and works as an above-the-line video producer.
Save the Date!
Space is limited so please RSVP to let us know you are coming, and mark your calendars!