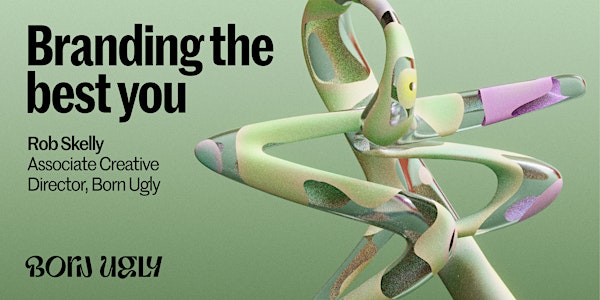 Branding the Best of You
Branding the Best you
About this event
There is raw, untapped potential inside every young creative, waiting to be unleashed into the world. But the creative industry is a noisy, ever-changing place, and cutting through to make yourself seen or heard is increasingly difficult. Thinking of yourself as a brand will help break down some of those barriers. It's no longer good enough for brands to be just different. They have to have meaning. And there's no brand more important than your own.
How you present yourself, tell your stories, live by your own values will help define who you are, find the right opportunities and help you unlock your unique and true potential.
Join us for a free talk with Rob Skelly, Associate Creative Director at Born Ugly on Thursday 25th August at 1 pm. This talk is ideally suited to graduates, students or those just starting out in their careers/freelancers
About Born Ugly:
Born Ugly is a brand transformation consultancy and a creative partnership. We are a team of strategists, creatives and change activists on a mission to create work that improves the experiences and lives of everyone who feel its impact. We are the founding agency of Elmwood and were reborn as a standalone consultancy in 2020. You could say 'born again in the ugliest of years'! We have a track record that spans 4 decades and 6 continents. Creating extraordinary impact and changing lives for the better are always at the heart of what we do.