Branding SharePoint Online (Office 365) sites - Intranet & Public sites

Thursday, May 8, 2014 from 11:00 AM to 3:00 PM (EDT)
Event Details
This class is for designers, content managers, administrators and developers that want to learn about SharePoint Online (Office 365) Branding, Site Customization, Management and Responsive Design.
Note: Seats are limited in this class and it usually sells out fast. Please register soon if you plan to attend.
This is a jam-packed class with Lots of real world information and demonstrations taught by Yaroslav Pentsarskyy, Microsoft SharePoint MVP, and author of numerous SharePoint books.
Bonus materials: You never walk out empty handed from our classes. We provide you with deliverables / files you can use right away in your environment.
Deliverables of this class include:
Custom look files for SharePoint online

Sample master page ready to be applied

Sample online app to get you started

Download of the complete recording of class

30 days access to All tutorials on SharePoint-Videos.com
All included in the price of the class!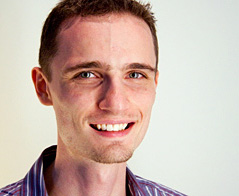 Class Outline
Intro, purpose 
Overview of SharePoint Online sites and how they differ from one another 
-WIKI site, Team site, Public site, when do you use one and what are they for?
Customization options: SharePoint Designer versus Visual Studio 
-In this part, we'll take a look at two of the most common customization options and
see some of the advantages in terms of using SharePoint Designer versus Visual Studio
for various business scenarios
Getting started with branding of a SharePoint Online site 
-Looking at key branding artifacts such as masterpages, stylesheets, page layouts and
how all of those can be branded, which tools to use and how it all comes together
Creating a SharePoint Online custom look 
-Custom look in SharePoint Online is the easiest way to get the most of branding; in 
this part of the session we'll take a look at what's involved in creating your own custom look
and how to use it on the site. (Deliverable: sample custom look)
Applying more complex branding to SharePoint Online site by using master pages 
-Master page will give you the most power in terms of changing the look of SharePoint Online site; it's a key to applying corporate brand so in this part we'll focus on masterpage customizations and related content. (Deliverable: sample master page)
SharePoint Online public sites and how to brand one 
-SharePoint Online public site have a lot in common with the intranet sites but also few things different. The focus in this part of the session will be using branding features available in SharePoint Online public site to customize your own
Design manager and its role in packaging SharePoint online branding
-In this part, we'll see how you can easily transfer all of your SharePoint Online site customizations to a production site
Building interactive components for SharePoint online 
-If you found some cool JavaScript on the internet or creating something of your own, in this part, we'll see what's involved in having this customization packaged and deployed to your site
Deliverable: SharePoint Online app
Next steps/Questions 
Have questions about Branding SharePoint Online (Office 365) sites - Intranet & Public sites?
Contact VisualSP
Organizer
VisualSP
VisualSP (established in 2004) is focused on empowering information workers, technical decision makers, administrators and developers in corporate environments with the SharePoint knowledge they need to be successful. Our goal has been to promote sustainable SharePoint adoption through education and support.
Branding SharePoint Online (Office 365) sites - Intranet & Public sites