Branding Series: How to be an Ambassador of your Personal Brand
Business Branding Series with Bianca Negrón of The Coaching Spot, LLC
About this event
Workshop description:
We all have certain skills and experiences that make us unique. Today we all need to know how to market these skills in order to achieve better opportunities in our careers. We also have to be aware of the impact of how we interact with others, from our professional image to the use of social networks. How to do it? In this workshop, participants will learn about the concept of personal branding, how to develop and implement it to obtain better opportunities in their career and leadership.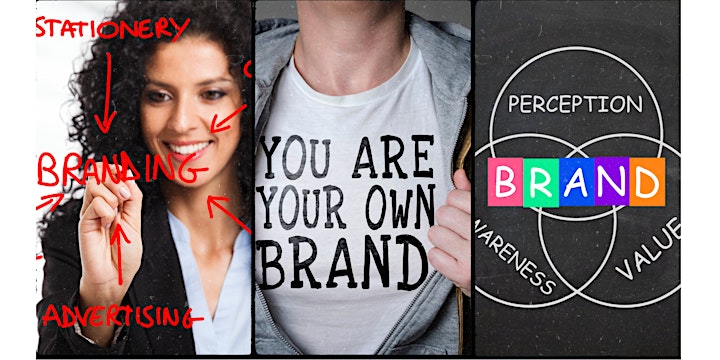 About Instructor
Mrs. Negrón has 13 years of experience specializing in all aspects of personnel management, including; supervision, training, and recruitment. Mrs. Negrón is an international consultant and certified coach who is passionate about developing personal and employment brands that will enhance and empower new leaders, professionals, and entrepreneurs' careers.
Her personal touch and creative approach in management utilize inspirational leadership, the MindSonar tool, and coaching techniques – setting her apart from others. Her intuitive nature combined with her extensive experience in personnel management allows her to, successfully, guide professionals and entrepreneurs in the development of individual career strategies, goals and identifying a personal brand. Ms. Negrón is known for her ability to discover new talents in others.
Organizer of Branding Series: How to be an Ambassador of your Personal Brand
Our mission is to enable women's entrepreneurship by providing the tools for women to successfully own, operate and grow their small business, thereby creating economic opportunities and job growth by investing financially, intellectually and emotionally in the Hampton Roads community.
We are an advocate for women entrepreneurship. The Women's Business Center helps elevate women to business success through education, counseling, networking resources and entrepreneurial training.
Women's Business Center event costs and fees are non-refundable, but may be transferred to future training sessions.
All programs and services are provided on a nondiscriminatory basis. Reasonable accommodation for persons with disabilities, including clients with Limited English Proficiency, will be made if requested at least two weeks in advance. Contact the Women's Business Center via phone at 757-683-7150 or email us at WBCinfo@odu.edu.