Description
Can typography tip an election? Where on the campaign trail is design most effective? And why did a baseball cap trump an iconic logo? Join a group of politically-minded designers from the left and right, as they consider these questions and discuss some of the best and weirdest campaign brands of 2018.
---
Nolen Strals and Bruce Willen of creative studio Post Typography host a lively discussion on the state of political campaign design with:
Ben Ostrower, CEO & Creative Director of Wide Eye Creative

Anjelica Triola co-founder of Creative Caucus

Erik Wooten, Creative Director at Stoneridge Group
We'll look past the latest tweet storms and attack ads to examine how candidates create a unique visual voice in 2018, and how great campaign posters can communicate without words. Are politicians finally catching up to an increasingly design-savvy electorate? Or are they still trying to do "that thing Obama did" in 2008? And why should we care if a candidate understands design?
+++ Nominate your favorite logo of the 2018 campaign! +++
+++ Refreshments and cash bar courtesy of Union Craft Brewing. +++
+++ Doors and drinks 6:30. Talk starts at 7:00. +++
---
ABOUT THE PANELISTS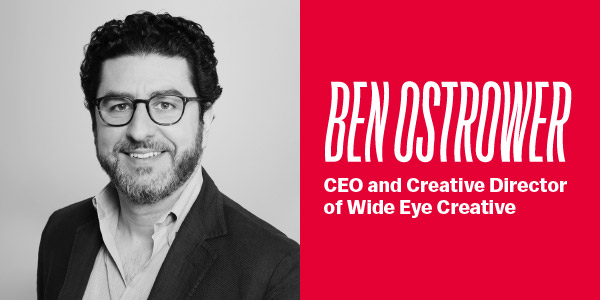 Ben Ostrower is an entrepreneur and creative director with over twenty years of experience in digital media and communications. Prior to founding Wide Eye Creative in 2009, Ben was a producer of award-winning PBS documentaries and was a professional photographer. As Wide Eye's Founder and Creative Director, Ben works with clients to create memorable brands and visually tell clients' stories online. Wide Eye has built a roster of hundreds of clients around the U.S. and abroad, including the Sierra Club, NARAL Pro-Choice, Common Cause, World Wildlife Fund, the ONE campaign, the Democratic Party and dozens of state-wide campaigns, Georgetown University, and AirBnb to name just a few. Ben has been interviewed as a branding expert by CNN, Fast Company, the National Journal, and RollCall.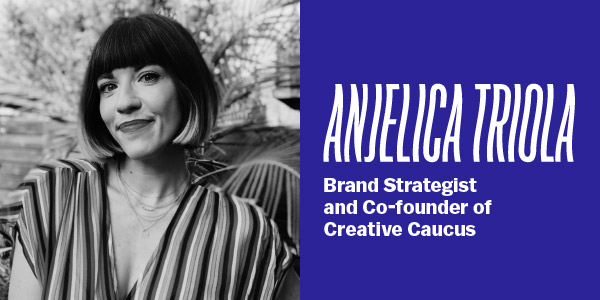 Anjelica Triola is a creative director and brand strategist who has built campaigns and experiences for companies like Adidas, Pepsi, and LVMH. In late 2016, she pivoted to politics to apply her understanding of design and culture to the crisis of low voter participation. She is co-founder of The Creative Caucus which connects talented content creators with progressive candidates and leaders.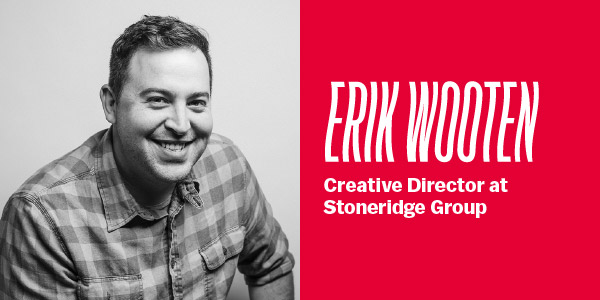 Erik Wooten is the Creative Director for The Stoneridge Group, a full-service agency in Atlanta offering print, digital, and brand/identity design for GOP candidates and conservative causes throughout the country. During his time at SRG, Erik has worked on hundreds of political branding projects, ranging everywhere from local mayoral races to national awareness campaigns. His work includes projects for Heritage Action for America and Americans for Prosperity, U.S. Senators Johnny Isakson and Thom Tillis, Governors Nathan Deal and Nikki Haley, and the Georgia Republican Party.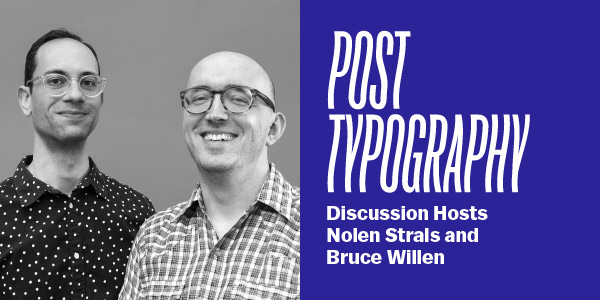 Nolen Strals and Bruce Willen are co-founders of Post Typography, a Baltimore- and NYC-based creative studio making ambitious work in branding, print, digital, and built environments for clients that include the U.S. Forest Service, New York Times, Time Magazine, Random House, and the Baltimore Museum of Art. Strals and Willen have collaborated on design, music, art, teaching, and writing projects for more than a decade, and have lectured at the Cooper Union, Minneapolis College of Art & Design, and Harvard, among many others. They have written about campaign design for the Washington Post and are authors of Lettering & Type, a book on custom lettering and typeface design from Princeton Architectural Press.
---
THANKS TO OUR SPONSORS!