Description
How to Stay in Your Lane

If you own a business, are starting a company, or you make a career of marketing, you absolutely cannot miss this.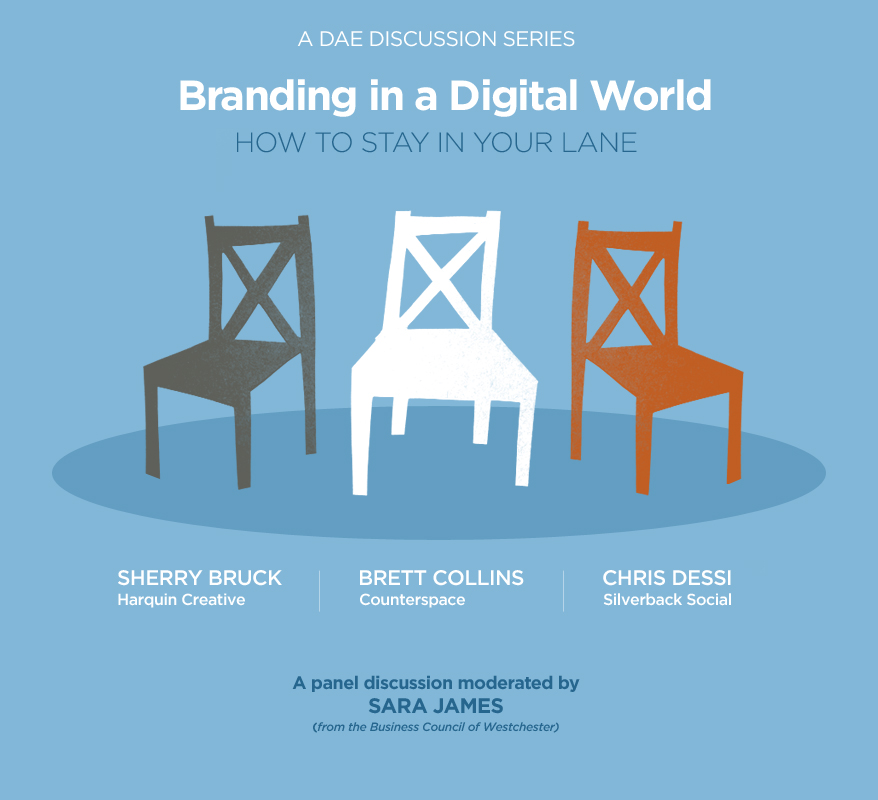 Join branding experts Brett Collins, Chris Dessi, Sherry Bruck & the Digital Arts Experience team for an evening of wine, invaluable information, hors d'eouvres, making friends & forming alliances while unraveling the mystery of branding in today's day and age.
John Zanzarella of Silverback Social will M.C. the evening, kicking off the panel with an important keynote: Why is branding so important now more than ever, and how can you stay in your lane?
We'll discuss the theory behind the strategy, address digital marketing vernacular, standards of design, and how your brand affects your social media strategy, all while being surrounded by other business owners and creatives in the Digital Arts Experience's beautiful loft in downtown White Plains.
Come sip, relax, chat & learn in an amazing space you didn't realize was in your backyard.
Organizer of Branding in a Digital World
The Digital Arts Experience is Westchester's Creative Hub, combining educational programs in the digital arts, affordable workspace and production studios under one roof. It is a community of creative professionals from the aspiring to the seasoned veteran.  Find out more at www.thedae.com or call 914-644-8100.