Description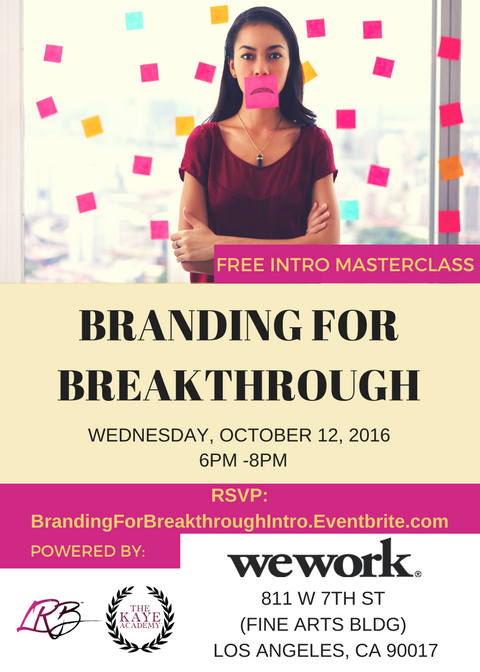 Branding For Breakthrough
---
Overview:
Branding for Breakthrough is the quintessential masterclass for women who are looking to take their brand or business to the next level. This workshop helps women step into the core of their passion and connect to their "why" as the necessary foundation to building an authentic, breakthrough brand. Using storytelling as the key tool to developing your brand, we'll learn how to incorporate story into all aspects of branding and business development. We'll explore exercises that are integral for recovering your creative process, identify barriers that block you along your journey and create an action plan with strategies to catapult you to the next level in your brand/business.
Who is this workshop for:
The budding entrepreneur looking to tap into more creative ways to cultivate their brand
The savvy "side hustle chick" who wants to reconnect to her passion & "why" as she develops her idea
The woman who is ready to launch her brilliant idea but is stuck on where and how to get started
What You Leave With:
• A renewed sense of purpose
• Self-guided exercise tools to develop your creative muscle
• A solid brand story/elevator pitch
• An action plan for taking your brand to the next level
• Special offer for Branding for Breakthrough BootCamp or Master Series Course Set at The Kaye Academy
*Space is limited! RSVP early to reserve your seat!