Description
Baltimore come join Branded Chicks for a Brunch Tour, presented by Chicks with Cheques for inspiring entrepreneurs & entrepreneurs to meet some of the greatest online influencers, entrepreneurs, bloggers and more for a valuable table discussion about building a profitable online brand for bloggers & entreprenuers. We know you would rather hear it directly from a relatable source, so we are taking away the branding strategist, marketing gurus and tech experts to have a panel discussion with real influencers, entreprenuers and bloggers who have made an impact in digital branding. We guarantee you will walk away with some great tools, advice and inspiration. Guest can expect to enjoy a great brunch and mimosas during our panel discussion with Branded Chicks. Plus enjoy photo opps with backdrop & each guest will recieve a custom notebook & pen to catch all your tips from the Branded Chicks.
Panelists include:
Kalilah Wright of Mess In A Bottle
Dr Tammira Lucas of The Cube Coworking Space for Parents
Char Stanley of RAW Handbags
Nicole Word of Nicole Word Beauty
Moderator:
Shamya Lynne of Shamya Lynne Studios
Save 15% off by using code: CWCBMORE for 1st 24 hours!!!
Limited Tickets Available! Grab Your Seat Today because THIS WILL SELL OUT!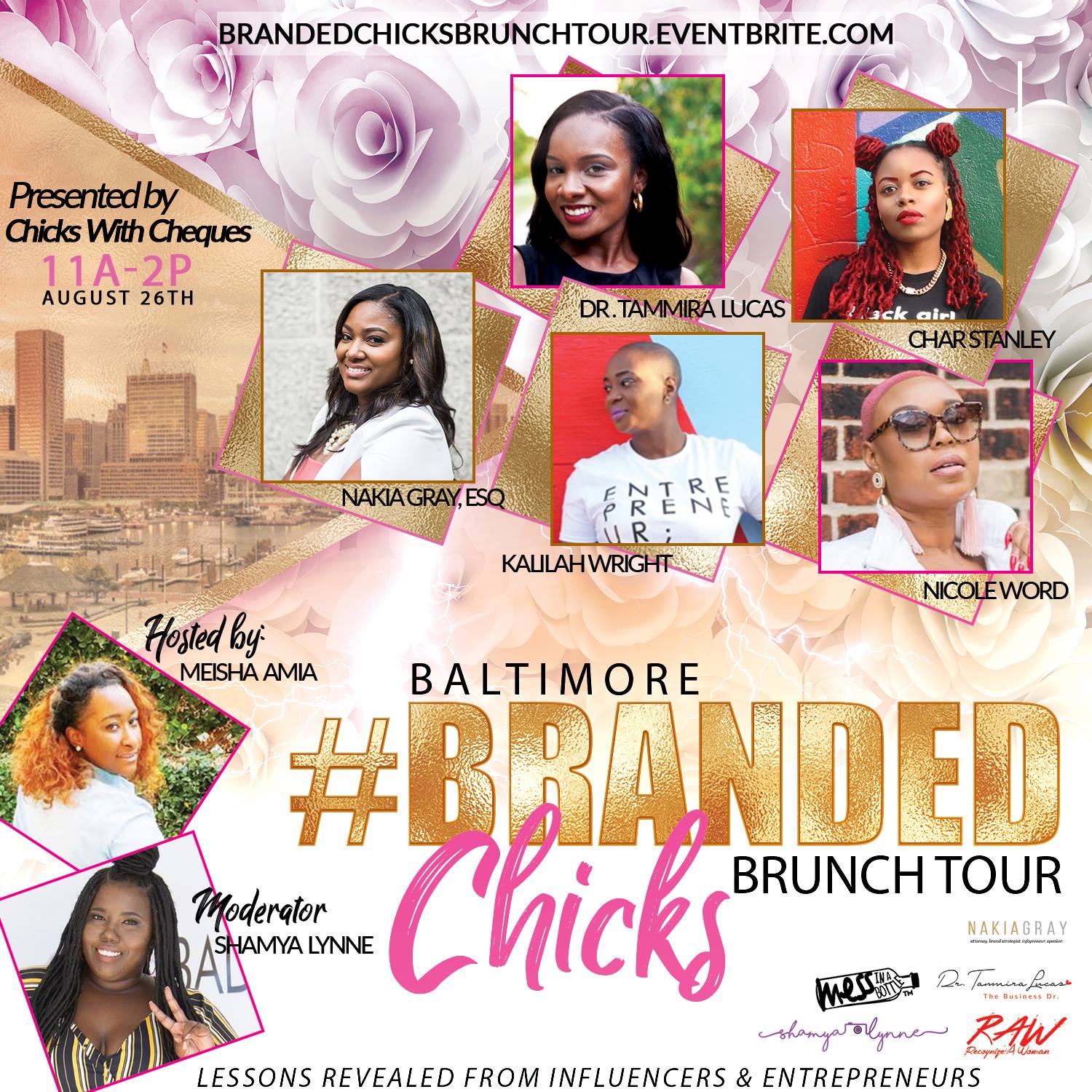 Organizer of Branded Chicks: Brunch Tour