Brand Yourself on Facebook

Saturday, November 19, 2011 from 8:00 AM to 5:00 PM (AEST)
Event Details

Be one of the first to see this new online training course!
Discover The Simple Secrets Of Facebook...
Learn How To Create A Facebook Fan Page
And Get Thousands Of Eager Fans
From: Michael Quilty
Social Media Commentator & Social Media Manager @ Jump the Q
A Big Shout Out to All You Ambitious
Entrepreneurs, Professionals and Business Owners,
I realize you are busy. You've got work, meetings, commitments, targets to meet and everything rests on you making the right decision about how you maximize your time and where you invest your resources. I agree it's a balancing act to juggle everything day to day. But let me ask you this…

Are you building your online presence?

Are you leveraging your professional profile on Facebook?

Are you maximizing your time on Facebook in creating brand equity?
Unless you have been living under a rock for the last few years... you would know that the single hottest internet phenomenon is.....SOCIAL MEDIA. More specifically there is one site that has grown into a super power.
It has over 750 million users. (Of which 375 million are daily users)
A site that people go specifically to connect, share, sell products, good and services, heck, they even make movies about it. That site is called facebook.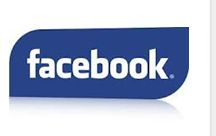 If you are a business owner, self employed professional, Social Media Novice or DIY Facebooker or Marketing Manager
Then your business MUST be on Facebook.
If you are not utilising Facebook to build your personal brand and promote your goods and services you may be overlooking the largest online market place in the world.
For a good while, a lot of talk was going on about Facebook getting more targeted traffic than Google. And guess what?? It's true!! You've heard about Search Engine Optimising (SEO) your websites but are you using Facebook to help SEO your brand.
Well get excited because it is simple to Brand Yourself as the Authority in your marketplace when you learn the simple strategies that Facebook offers savvy business owners and professionals alike to find potential prospects, connect with clients, build your business contact list and gain valuable feedback.
You'll Have 1000's Of Friends And 100's If Not Fans 1000's Of Fans In No Time.
We are going to share with you the secrets to building a powerful niche and celebrity brand on the Facebook Platform. So, welcome to our Brand Yourself on Facebook online training course, where we will show you how to become the Authority in your Niche... on Facebook
Join our 8 hour LIVE webinar "Brand Yourself on Facebook"
training workshop on Saturday 19th November, 2011
from 8am [Brisbane, Australia] AEST

When you attend our 8 hour live webinar training workshop on Saturday 12th November, 2011 we'll show you how to leverage this powerful platform.
Join us on this amazing "Brand Yourself on Facebook" Online Webinar Training Course, you will get to spend the entire day with us... yes that's 8 hours of training... specifically on Facebook. And we give you complete access to these Video Tutorials in a private membership site for you to review later.
You too will look like a Facebook Expert when you discover how to:
Brand Yourself

on Facebook with a Professional and Custom Profile

Find friends

who are eager to learn about you and what you do

Build credibility

in your marketplace with an enormous Friends list

Gain valuable testimonials

and stories from Fans eager to share

Leverage your profile

to endorse your products and services as well as others
Facebook has recently implemented a number of changes. Use these New Changes to Facebook to Your Advantage and Stay ahead of the market and learn today what everyone will want to know tomorrow.

To Join, Learn How You Too Can Become A Facebook Expert
Here Is What Some Of Our Clients Have To Say About Jump The Q's Training Workshops






So Why Should You Listen To Me?

Here's the thing... it all started about 2 and a half years ago...
Up until then I had resisted social media, I flatly refused to take part in it... as I am sure many of you have done, or are doing.
It seemed I was resisting change, and at the same time, I felt as though I was missing out on something... what was all the buzz about??
This is where it got me. I am a naturally curious person, so I thought, what harm could come out of me opening up a Facebook account??
So I opened up an account and started finding friends and family... wow this was great. I caught up with people that I hadn't spoken to or seen in over twenty year's wow!!
This was great, I was checking out other people's pictures, engaging in live chats... posting pictures and interacting with people on their walls.
All was going good, and then I realised that some people, including family where using Facebook as a place to vent, moan... and sometimes create havoc. In fact it was starting to be all too often, and was impacting on my own life. I got sick of the negative attitudes and victim mentality.
So that's when I decided to delete all the 80 or so friends and family I had on Facebook.
At this point, I thought... well if they were meant to be in my life, we will reconnect somehow.
With all my friends and family deleted, I thought Facebook would be pretty boring... but was it??? NO! I started doing something different. I decided to engage in something that interested me.
At this point, I did not even think about making money out of it, I was just interested in finding out and keeping up to date with one of my passions.
I was now engaging on a daily basis with people all around the world that shared my very same passion!! My Facebook Wall was morphing into a Mecca information source on all that I wanted to know about in my hobby and passion.
At this point, I should have had a "stop the press" moment... but, sometimes these things aren't always obvious.
Anyway, getting back to the story!
I soon found that my list was growing... actually; it was growing at a really surprising rate. And everyone wanted to know what I was doing?
All the time I was using Facebook, I being the naturally inquisitive person I am and would educate myself, by trial and error, and reading about different aspects of this platform. I learnt everything I could about Facebook.
I had developed some, as it turns out... pretty cool strategies for building a friends list fast.
In just 4 months I had 1800 friends.... WOW!!
I really must say, that I did not put a lot of weight behind anything I was doing, as I thought that everybody was doing the same thing...and knew what I knew.
I started to realise, when speaking to other people, that my results were quite extraordinary. This is when I decided that this thing called Facebook wasn't just a great place to interact with friends, family, colleagues and interests... this place is a potential money machine.
Big businesses, celebrities and agents are now seeking joint venture opportunities to promote to my list. I am now provided products to review, invited to attend events all around the world and provide expert commentary, further establishing my credibility and authority within my niche. I continue to leverage my brand within that industry to earn passive income.
Because of these results, I have been continuously asked how I do it... Since I've done the same for other people and clients and you guessed it, they've achieved the same results.
Now You Too Can Learn
How To Brand Yourself On Facebook
And Dominate Your Niche!
Join our 8 hour LIVE webinar "Brand Yourself on Facebook"
training workshop on Saturday 19th November, 2011
from 8am [Brisbane, Australia] AEST

Whether you're a novice or already dabbling in Facebook, we will show you the fundamentals of how to set up a fully-functional, powerful Facebook Profile and Fan Page that is consistent to your brand.
By using specific step by step systems that we have personally developed and continue to update, we have successfully branded ourselves and our businesses on Facebook, and now we want to share our system and share OUR SUCCESS with you... for your SUCCESS!!
As the race for the best Social Media Platform continues, Facebook has been undergoing a stack of changes... sometime almost daily.
With this happening, it is imperative that you have a source for information and training that is on the cutting edge of this ever changing technology. For example, setting up a fan page can be tricky to do. For a new user or the uninitiated it can be difficult to create an account or fan page, let alone market and promote it, but the video tutorials come to your rescue.
The "Brand Yourself on Facebook" team, pride ourselves at staying on the front line of Facebook's changes and new features, helping you grow and brand yourself as the authority in your niche
When you join us on this amazing Online Webinar Training Course, you will get to spend the entire day with us... yes that's 8 hours of training... specifically on Facebook.
In that Training Course we are going to take you on a step by step guide to setting up a Facebook account, to showing you how to set up a powerful business page, to navigating your way around the inside of your Facebook account settings.
But that's not all...
We are going to record this training program in full, and give you a copy... Yep, we are going to let you have complete access to this valuable resource, for you to use any time that you feel you need some guidance.
Join our 8 hour LIVE webinar "Brand Yourself on Facebook"
training workshop on Saturday 19th November, 2011
from 8am [Brisbane, Australia] AEST

Here's a more detailed look at our "Brand Yourself on Facebook" step-by-step training course and what you are getting:
You can attend our 8 hour live webinar training workshop on Saturday 19th November, 2011.Watch as we show you live how to leverage this powerful platform.
You'll then have access to: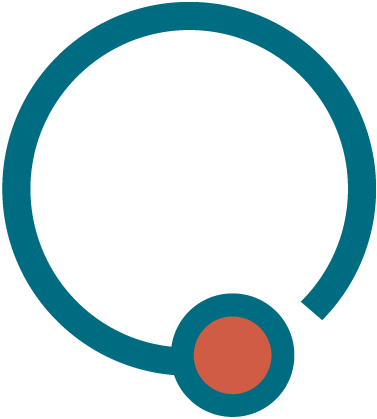 A Private Membership Site containing 10 Practical Easy to Follow Instructional Training Modules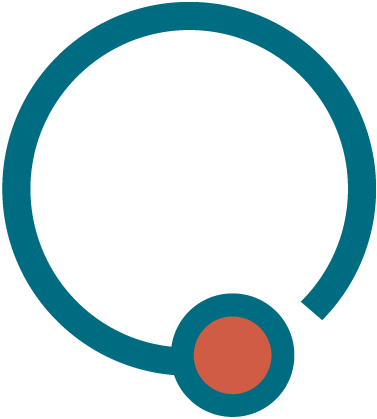 Each module includes 1-3 x 15 min Video Tutorials, eBook and Work Journal, MP3 download, Practical Worksheets, Checklists, Templates and Transcripts.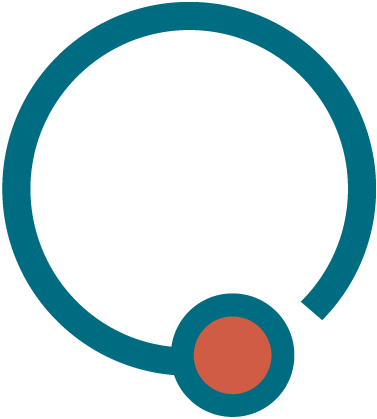 With Over 8 hours of Video training; we have created 10 Modules which include up to 24 step-by-step "How to" Video Tutorials including Examples and Case Studies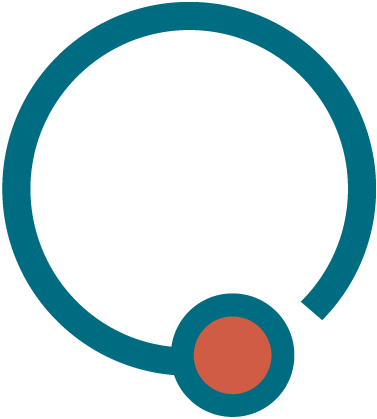 You'll receive an email outlining each of the 10 modules and what you will learn and what to have ready so you can complete your simple assignments from each module.
Every module has been broken down into manageable steps and "How to" training tutorials so you can follow along with ease.
Complete the Video Training in one day or over 10 days or 10 weeks - you choose. Just log into your private membership site to review the training or refresh your knowledge.
Here's What You Learn In Each Of Our "Brand Yourself On Facebook" Modules
Introduction: An Introduction to Facebook Marketing

GUIDE YOU through everything to help you start building your professional profile on Facebook and leverage your brand, you will be guided through everything to do with a Facebook Account, A Fan Page, Groups, Facebook Ads and Facebook Marketplace, from first principles to more advanced strategies.

 

Module 1: How To Set Up Your Facebook Account Correctly

SET UP a personal Facebook account - this is where you first start off... so if you have not been on FB before, this can be the stumbling point. We walk you through this process so you can embrace it. Discover the things you need to avoid on Facebook to Keep Your Account Up and Running

Module 2: How To Upload And Add Content To Facebook

UPLOAD pictures and videos - This is a great way to show your clients your products, happy customers, outings... whatever!! Video is the now and knowing how to use it is essential...

Module 3: How To Navigate Your Facebook Account.

NAVIGATE your way around Facebook - this is where we will show you how to get around inside of Facebook and where to find things... Important to know where your settings are.

Module 4: How To Create Your Brand on Facebook

BRAND YOURSELF as the Authority - this is where we show you how customise your fan page and keep it congruent with your brand... Brand Recognition is KEY

Module 5: How To Create A Facebook Fan Page

SETUP UP a powerful Facebook Business page yourself - setting up a fan page is super important, and it allows you flexibility... plus we are going to show you how to customise this and make it super cool.

Module 6: How To Optimize Your Fan page

COMMUNICATE with customers, and... - Getting in front of your clients, engage with them, all this will grow your business. So we will show you some strategies to help put you in front of more prospects and continue to get more leads

Module 7: How To Make Your Fans Rave About You

BUILD relationships and trust - knowing the do's and don'ts are important, you will need to get the right mix for your clients to keep them compelled and engaged. As well as How to Use Facebook to Grow Your Business with Strategies to Maximise your Productivity on Facebook

Module 8: How To Create Lists With Your Fan Page

Find friends - this is becoming easier as FB changes, so we will show you how to fill in your profile, and how to bring your list across

Module 9: How To Make Money On Facebook

FIND OUT what's being said - about you, your competitors and your industry - you will learn how to keep an eye on what's going on with your clients, find out what your clients want and are saying about your industry, and find out who has your clients before you? Now this is a nugget right here.

Module 10: How To Use Other Facebook Features

Learn how to promote your Page and make it truly effective by posting compelling content, attracting visitors, building relationships, keeping them engaged - and converting them into customers.

Next Step: Advanced Face Book Branding & Marketing Strategies

Learn simple Facebook marketing strategies. The secret components of a successful Facebook marketing campaign and how to best use new Facebook subscribe button for branding, how to best use Facebook's new smart list and special friend list

Why Do You Need To "Brand Yourself On Facebook"? Still Not Sure Brand Yourself On Facebook Can Change Your Business And Popularity? Take A Closer Look At Exactly What This Course Has To Offer.
This Training Includes Step-By-Step Instructions On How To Create A Facebook Account, A Powerful Business Page, Add Content, Create Custom Pages, As Well As Promote Your Page To Visitors With Strategies Like Facebook Advertising And Contests.
I would normally sell this training package including access to the recorded programs for $297.00.If I was to do a one day live workshop and had you all to come join me at a venue, it would normally be a minimum of $497.00. In fact some companies and individuals are charging $997 for similar training and coaching access. Not to mention the free access you are going to get to our membership site that we normally sell for $29.00 per month
After careful consideration, I have decided that the best way to keep the cost down, plus allow you to be comfortable in your own home, was to offer you a one day online LIVE event. Just to let you know, I will not be doing this event live again... it will only be offered as a recording.
This is a onetime offer, and I am offering this entire 1 day jam packed "Brand Yourself on Facebook" training course to you for an all time low price of $97.00 and you'll get these FREE bonus gifts.
Free Bonus Gift #1

A copy of Jump the Q's Facebook Marketing Secrets Exposed. This 25 page eBook will help you apply smart Facebook marketing strategies to your business.

Free Bonus Gift #2

A copy of Jump the Q's Top Ten Personal Branding Tips For Facebook. This 20 page eBook will help you get noticed on Facebook for maximum exposure.


Congratulations on Wanting to Brand Yourself on Facebook and Dominate Your Niche
Organizer
Jump the Q
Rachel Quilty is a Personal Branding Strategist. She is also known as the "Authority" on Personal Branding within Australia.
Rachel Quilty is the CEO Jump the Q, a Personal Brand consulting firm with offices in Brisbane in Australia as well as in Las Vegas, in the USA.
Rachel is also the Author of the book, 'Brand Yourself: How to design, build and position your personal brand' now listed on Amazon for USA clients and www.brandyourselfbook.com for Aust clients.
They specialise in personal branding and strategic brand management to leverage your professional profile to become the recognised leader within your industry.
They regularly speak at seminars, conferences and workshops on personal branding, brand awareness campaigns, social media marketing  and developing your signature brand.
Rachel has also been featured in Australia on the Today show as well various national radio programs. She has also been featured in popular magazines such as Cosmopolitan, Cleo, Marie Claire and national newspapers include the Sun Herald and the Weekend Australian highlighting the benefits of developing a signature style and your personal brand to become mini-celebrity in your profession.
Rachel has made a splash in the USA with a recent interview on Voice America Radio on the Money Answers Show hosted by Jordon E Goodman. Jordon is the author of a dozen best sellers on personal finance and debt management as well as a regular guest presenter on CNN and The View. Rachel also recently spoke in Las Vegas with the Ultimate Joint Venture Boot Camp with some of the most prominent speakers in the world.
Join us at Jump the Q to discover her strategies on how to develop your own Signature Personal Brand and become a global brand.