BRAND X are true musical pioneers, creating a musical genre over the past 45+ years. Rock, jazz, fusion and more all blended together.
About this event
After many Covid and other delays, Brand X is thrilled to FINALLY get to return to Indy! John Goodsall, Chris Clark, Scott Weinberger are all set to come back to Indy following their fantastic 2018 performance here. New to the band is bassist Ric Fierabracci, but Ric's credits range from Adrian Belew to Chick Corea, to Billy Cobham, Eddie Jobson and more. Joining on drums is the very talented and in-demand Greyson Nekrutman, endorsed and recommended by Stewart Copeland!
Join us for a fantastic evening of jazz/rock fusion, prog and more.
The original seeds of Brand X were sown many years ago in London as players in a studio band for many of Brian Eno's infamous solo albums. Drummer Phil Collins and Bassist Percy Jones got to know each other through those sessions. Later Jones and John Goodsall officially formed Brand X along with Phil. (Percy and Phil aren't still part of the band, but their influence remains. Phil is off planning his tour with his other band, a little group called Genesis).
Brand X are often mentioned in the same circles as Weather Report, John McLaughlin, Chick Corea, Pat Metheny Group, Jaco Pastorius etc… But have influenced modern day bands like Dream Theatre and Phish. On the recent tour, members of Metallica, The Dixie Dregs, Dream Theatre, King Crimson, Renaissance, and others came out to catch the BX in action. 2018's new album was recorded by YES Engineer Dave Wilkerson and is mixed by legendary Producer Stephen W. Tayler at Peter Gabriel's Real World Studios in England. Tayler is known for his work with Gabriel, Kate Bush, Underworld, Stevie Nicks, Suzanne Vega, Rush, Bill Bruford, and Brand X to name a few.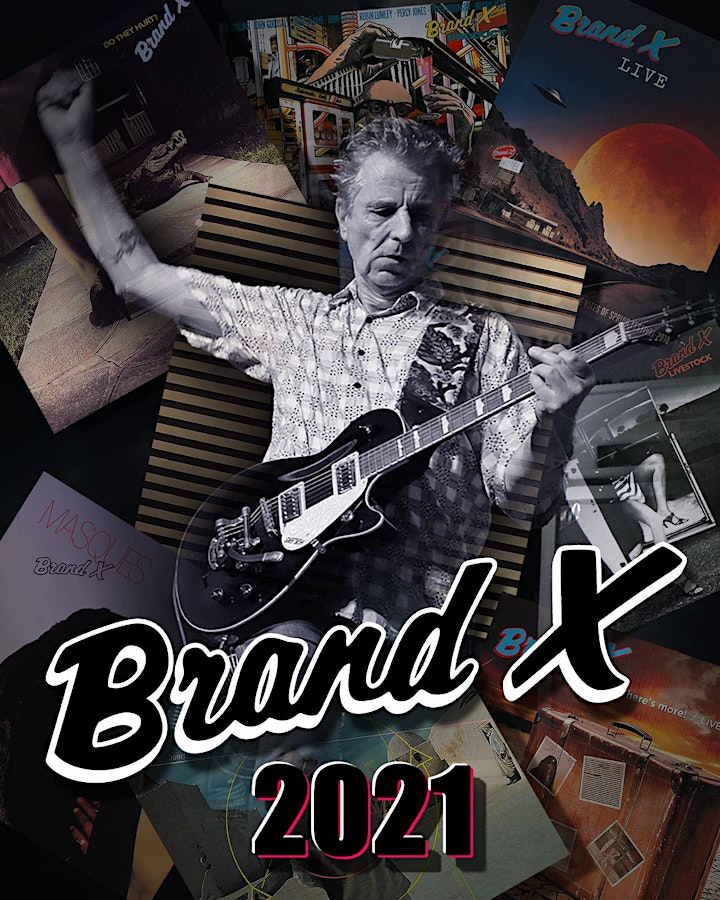 Organizer of Brand X: Jazz-Rock Fusion Legends Live in Concert