Description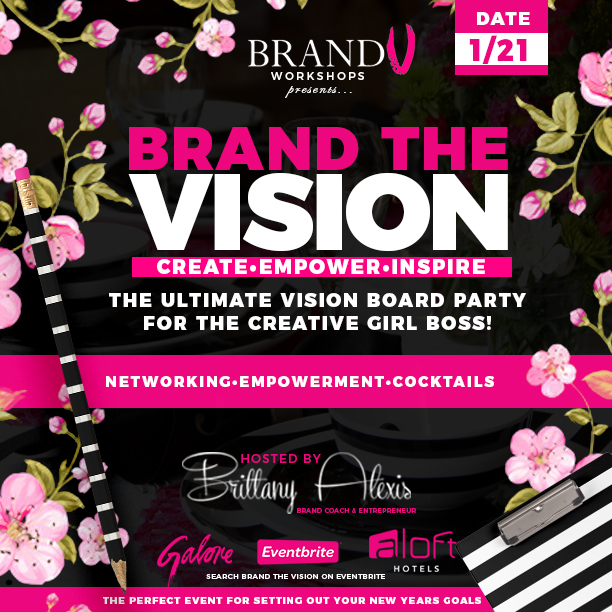 The Ultimate Vision Board Party for the Creative Girl Boss!
For Late Passes (Ticket does not include food) Visit www.branduworkshops.com/tickets
The BrandU Workshops welcomes dynamic business women, and aspiring business women to a beautiful innovative, private venue to network comfortably creating a space where true connections are established. Ultimately, the Brand The Vison: Vision Board Party presents a chance for women to be inspired by our guest speaker as they set goals and achievements for the upcoming year . Bringing our workshops to Detroit has become highly anticipated.
When: Jan 21
Time: 12pm -4pm
This event will be perfect for setting out your goals for the New Year so you don't want to miss this.
With featured Guest Panelists:
Ming Lee -Owner of Snob Life Studios | Branding & Marketing Expert Aand Beauty Influencer
Bianca Bee - Celebrity TV Host, Media Influencer & Author
Danielle Hughes- Forbes '30 Under 30' & Cofounder of Detroit Speaks
Gloria Ann - Natural Hair Enthsiast & Beauty Influencer
Hosted By:
Brittany Alexis
@iambrittanyalexis
Brand Coach & Entrepreneur