Description


Does your marketing plan always seem scattered? Do you jump from one platform and idea to the next hoping something will stick? Are you constantly searching for cheap/free ways to advertise because you never really have much luck with marketing?
You are not alone! In fact, if entrepreneurs had a theme song, it would probably be a blues song on this very topic. But here's the thing…creating marketing goals, budgets, and campaigns doesn't have to be hard and it doesn't have to be a money pit.
Creating brand value is all about uncomplicating the buying process for consumers. Once we understand that simplicity and clarity are the object of the game, we have the key to winning.
The rest comes down to understanding WHAT will uncomplicate the process for both them and you as the author of your brand. Knowing how to determine which strategies influence your ideal audience's buying behavior is a big part of that.
This roundtable will focus on how to do just that. Here, you will get the tools you need to gain clarity on your market's needs and craft messaging that will speak directly to their desires. You will also learn a system for creating your campaigns in half the time with measurably better results.
Helping small businesses make a big splash is my jam and I love being a part of an entrepreneur's journey. So, if you are ready to take control of your brand, I'll see you soon! I'm excited to meet y'all and get to know you and your business.

Zahra Cruzan, founder of Brand Author, works with entrepreneurs and organizations to craft charismatic brands by articulating their unique identity in the market. Zahra's philosophy is that a well-planned brand is the foundation for success and the secret to building a loyal customer base. She believes small business creatives have a special gift and is devoted to help them articulate and communicate their value with the world.
After spending nearly a decade working in marketing and copywriting, for both small ventures and Fortune 500 companies, Zahra decided her heart was in helping solopreneurs, small non-profits, and small businesses focus on the very foundation on which their dreams are built, their brand. Zahra has enjoyed a successful career as a consultant, helping local and international brands secure buyers, investments, and national product placements. Her work has won international awards for her clients on platforms such as Linked In.
Originally from Brownsville, Texas, Zahra now lives in San Antonio with her husband and son.
https://brandauthor.com/
LinkedIn: https://www.linkedin.com/in/zahra-cruzan-8ab86b136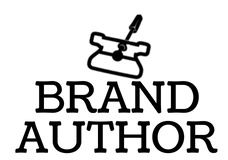 #Marketing #Business #SmallBusiness