Actions and Detail Panel
Brand Positioning for Business Success Workshop
Thu, Apr 6, 2017, 9:30 AM
Description
Maximise your sales and marketing effectiveness, with a brand that stands out and stands apart.
Learn HOW to create a strong and clearly differentiated brand positioning

Total clarity of what your brand stands for

What your brand means to people

How to build on that meaning to grow your business


From positioning to messaging its powerful stuff...
This one-day, hands-on workshop will teach you how to strategically and creatively communicate your messaging using the findings of Neurolinguistics, the relationship between language and the structure and functioning of the brain.
The information taught on this one day special event is practical, actionable and current.
You will take away the proven tools and methods to create your brand positioning for your business, for your client's brands to build business growth.
"Sarah is the person to set you on the right path to discover where your clients are, what they want and how you become their hero. We discovered how to package our services to best suit us and our clients as well as making sure our brand had a consistent and powerful message.
- Georgie Cousens, Ideaseed
Here's why you need to attend:
Marketing Depts
Where you have less money to deliver larger results -
Uncover the hidden value your brand delivers

Start selling your products and services more effectively (and confidently) across all marketing channels

Craft brand messaging that connects and inspires your audiences to take action

Make your efforts more effective and profitable

Get the information and insights you need from within your business by knowing the deeper questions to ask

Know what assumptions to challenge internally to break through barriers and achieve successful outcomes
Creatives
In a cut throat world of creative and graphic design, where your margins have been eroded -
Stop guessing in the dark about what a brand stands for and the best way to portray the right image and tone

Build on your brand strategy knowledge to make you and your services invaluable to your clients and their customers

Learn how to collaborate with your clients so that you can get awesome results, build trust, build value and get paid what your worth
Account Service and Creatives
Facilitate group sessions with your clients on brand positioning

Arm yourself with the tools to uncover deeper and more meaningful insights and client objectives that result in the opportunity to create powerful cut-through visual and touchpoint communications.

Tools to use throughout your consulting process to provide clarity, and uncover market opportunity.
Business Owners and Entrepreneurs
Get a deep understanding of your audiences, what's important to them and how to connect with them

Spend time developing the products and services people actually want and need

Get a blueprint strategy and process which you'll use over and over again as your customer's needs change

Learn how to refine, diversify, test and measure your brand offer so as to strengthen your positioning in a crowded market and help grow your business.

Receive the tools to develop your strategic brand positioning ideas

Facilitate group sessions with your internal teams on brand positioning

Take home tools to use throughout your consulting process to provide clarity, and uncover market opportunity.
We've packed a lot of practical, actionable information in this one-day workshop to help your business grow
You will also learn -
How to create greater brand meaning, relevance and value in the minds of your customers, thereby boosting brand awareness, performance and the bottom line.
How to remove the widely accepted but totally confusing jargon from your customer conversations and marketing messages.

Through an introduction to Neuro Linguistics, you'll learn to dig deeper and pinpoint the most meaningful messages.

How to harness the value of past work and learn how to co-create a value statement with your customers based on their perspective and experience of the value they receive.

Master brainstorming and qualitative questioning techniques that will help you to understand your audiences and what motivates them better than ever before.

How to develop impactful and influential marketing messages to catapult sales and marketing effectiveness.

Learn the secret to layering brand messaging for greater engagement.

Discover how to elicit brand values and personality, and how to tie them back into the brand positioning by creating a unique tone of voice.

How to develop and articulate a distinctive value-based positioning idea that will flow through every brand touchpoint, informing creative, communications, campaigns and events.
"Sarah took me on a journey of discovery for my brand, helped me pinpoint our niche and gave me the language I needed to communicate with others about what it is we do.
I found her work to be intelligent, creative and thought provoking. I would recommend Sarah to anyone wanting to improve their brand messaging and/or needing help to redefine what their brand actually is."
- Renee Beerworth, Founding Partner, Spinach Ventures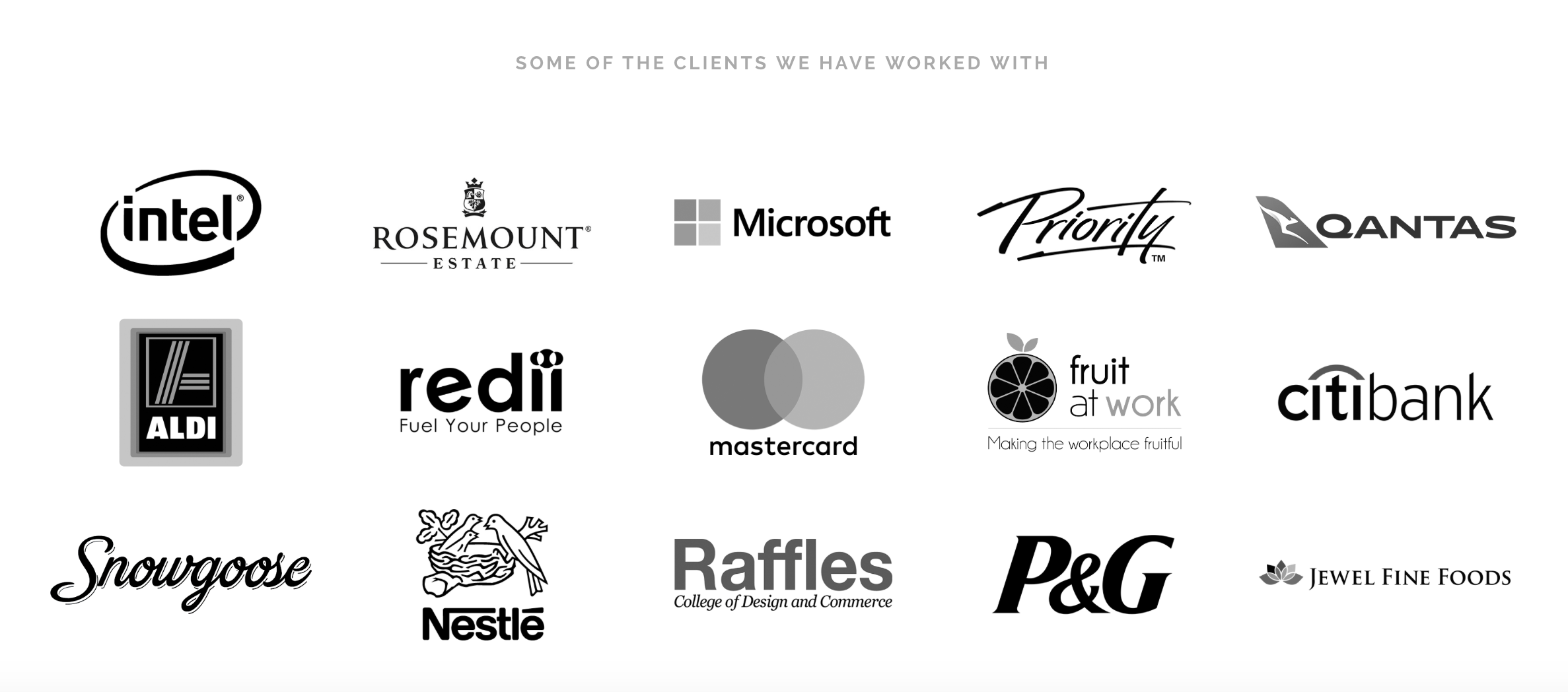 FAQs
Whats included?
Included in this event is the Brand Positioning for Business Success workshop handbook for your notes and ideas in the training session. Also included is morning tea, lunch and afternoon tea refreshments.
You will recieve a welcome letter 7-14 days before the event containing all of the event logistics and information as well as how to inform us of any common dietary restrictions you may have.
What's the refund policy?
Cancellations made 7 days or more before the training date qualify for a full refund.
Cancellations after 7 days the fee's paid are non-refundable and non-transferable to another course or training date.
Requests to transfer your ticket to another person can be made up to 72hours before the training by notifying us in writing sarah@brandsensemaker.com
Fee's are non-refundable if there is a failure to attend on the day.
What happens in the unlikely event this training is cancelled?
If your training is cancelled, postponed or re-scheduled you will be notified and fee's paid refunded within 7 to 14 days.
Additional Terms and Conditions:
This session may be photographed, film or recorded. Any recordings or images are subject to a media release signed by you before being used in marketing or future trainings.