Description


If the world doesn't know it yet, we have work to do.
Workshop your brand for maximum impact. At The Brand Lab, spend a day with astute, engaging design and marketing experts eager to assist you in crafting a brand that perfectly expresses your unique gifts.
The Brand Lab is a full­day workshop that will guide you in creating a brand to anchor your business and deliver customers and clients who love taking action, getting results and returning to you again and again!
We'll use a multi­dimensional approach to achieve full impact:
First, who are you? (No, really)

How does your distinctive personality define your brand?

Who are your prospective clients, your target audience?

What will most enhance your brand's appeal?

Learn to create a brand visual board

Understand brand identity design

Explore brand photography for the business and for yourself as part of the brand
After completing this workshop, you'll be empowered to define and design a brand identity that is consistent throughout multiple mediums/channels. You'll walk out with a brand guideline document plus, you'll learn to spot a compelling design, implement effective layout hierarchy, combine typography to create stunning results, apply color theory, and select the best icons/illustration/photography for your business or personal brand.
Chykalophia is a full-service branding and marketing agency established to meet every need for maximum brand impact via web, mobile and/or print. In addition to a complete menu of turnkey design services, the studio offers mentoring and guidance in marketing, coding and website building for DIY entrepreneurs. Website: chykalophia.com
THE SPEAKERS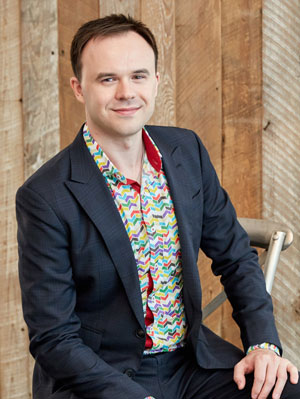 Peter Krzyzek
BUSINESS STRATEGIST & CHIEF NERD
Ingenious, aspiring and innovative online entrepreneurs, meet your expert enabler: Peter Krzyzek is a master programmer and Internet marketer who offers the know-how needed to launch your business venture or take it to the next level. Applying the latest in online marketing, website development, conversion funnels and user experience, he'll propel your enterprise to towering success.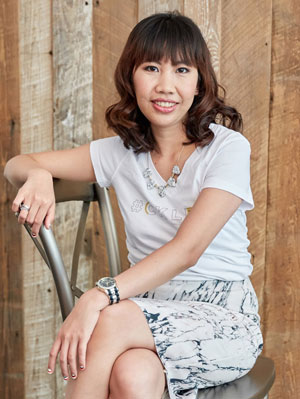 Ari Krzyzek
CREATIVE DIRECTOR & CHIEF DESIGNER
Co-founder, creative director and chief designer of Chykalophia, Ari Krzyzek implements powerful branding strategies to provide distinctive designs for maximum impact via web, mobile and/or print. Additionally, she founded and hosts Creative Women's Co., serving as design consultant, mentor and professional peer in support of fellow female entrepreneurs.
---
ALSO INCLUDED IN YOUR TICKET:
Breakfast, lunch, and snacks throughout the workshop

Access to our closed Facebook Group for entrepreneurs community like yourself

Swag bag from our sponsors & partners
EXCLUSIVE FOR VIP TICKET HOLDERS ONLY:
VIP Dinner

1-on-1 Mentor Session with Ari and Peter Krzyzek, scheduled after the workshop

Hands-on experience to guide you through your branding process for your business
Tickets are non-refundable but can be transferred.
---



Interested in sponsoring or partnering up for this event? Contact us for more info.