Description
Brand Entrepreneurs "Leveraging Your Personal Brand to Build Your Entrepreneurial Endeavors"
About: BrandEntrepreneurs was born on one premise- "networks bet on the founder first then the company". We help build the personal brand of entrepreneurs so that they can leverage people, resources, and networks to scale their companies effectively.
---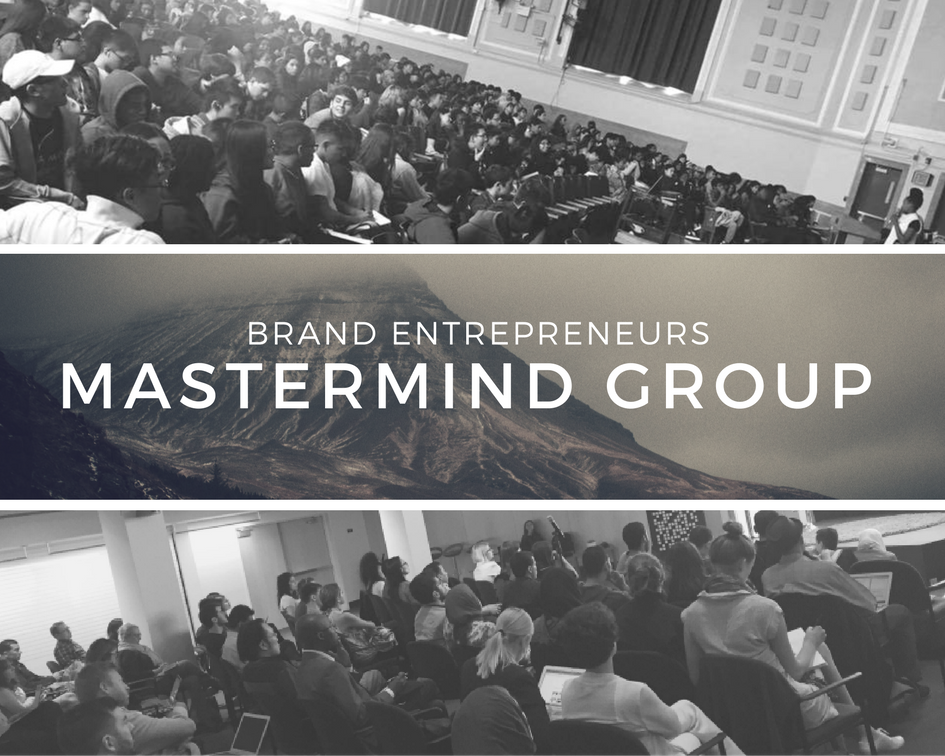 ---
MasterMind Group
Cost---($50 Per Month)/ ($125 Per Quarter)
Definition: A mastermind is a peer-mentoring group of individuals who meet on a regular basis (in-person or virtually) to push each other to work to their highest potential and hold each other accountable.
Process: Each digital round table session will be hosted by Christine Souffrant Ntim, Einstein Ntim and a guest speaker/investor/reporter to add value to the discussion. Each member of the group is to share top challenges and tips. If you are an entrepreneur trying to either start or scale your business and need a support network to accelerate your progress- this is the group for you.
Monthly Access: Limited to 10-12 members per session
Q 1 2017 Dates: Each Session (2-3 Hours)
January 28, 2017 (Digital Hangout Time TBA)
Feb (Break)
March 18, 2017 (Digital Hangout TBA)
Typical Agenda
Roundtable - Challenges and Solutions
Q/A Session and advice from experts
Tools, Tips & Tactics
We cover all topics including:
Startup Development Challenges
Personal Branding Ideas
Family & Life Balance
Mental Health
---
About the Hosts: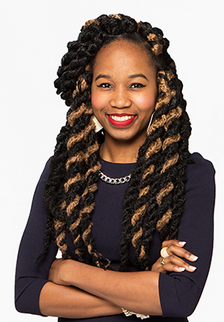 Christine SouffrantNtim is a Haitian-American entrepreneur with over 7 years business management experience across 30+countries. She was selected for Forbes 30 Under 30, AdAge 40 Under 40, and Caribbean Change Makers 30 Under 30 in 2016. She speaks on leadership, disruptive entrepreneurship, and social impact at the United Nations, TEDx, European Forums and over 20+ global conferences each year. She also interviews top influencers in the Middle East as the Managing Director of Startup Grind Dubai, powered by Google for Entrepreneurs. Her entrepreneurial journey started withVendedy a social network connecting global travelers to street markets. The innovative platform was featured in Forbes, Entrepreneur Magazine, Huffington Post, Inc Magazine, IBM Global Entrepreneur, Microsoft, the Clinton Global Initiative, Master Card Priceless Pitch, SheKnowsMedia Pitch, Chivas Venture Million Dollar Prize, Forbes Million Dollar Prize Top 40, SOCAP Gratitude Network, Rent the Runway Project Entrepreneur and Digital Entertainment World. Her efforts to digitize the $10 trillion dollar street market economy has been recognized by top influencers of Singularity@NASA and Draper University. Today, Christine is well recognized as a speaker, traveler and serial entrepreneur who builds startup ecosystems for entrepreneurs. Her global initiatives include BrandEntrepreneurs.com (the leading platform of free resources for startup founders), GlobalStartupEcosystem.com (accelerates 1000 startups to market each year). For fun, she travels and binge watches top business shows with her husband and beautiful baby girl.
---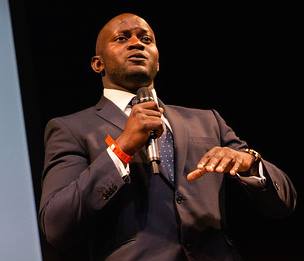 Einstein Ntim is an influencer within startup development networks from Silicon Valley to Africa. As Partner of Bold Emerge Capital VC (investing in exponential tech startups from emerging markets), he was selected in Ghana's Future Leaders 30 Under 30 network and speaks about mental health, entrepreneurship, and exponential technology at global accelerators, conferences, and corporate programs. He is a serial entrepreneur, founding two healthcare startups- Enabled HealthTech (leveraging Deep Speech AI technology to digitize mental health data & EMR systems) and Bloomer Tech (embedding sensors into fabrics to address cardiovascular diseases). Einstein amassed partners from Singularity@NASA, Draper University, and Silicon Valley based groups to build startup ecosystems for entrepreneurs of the African Diaspora with the launching of AfricaStartupEcosystem (a central directory of startup founders, accelerators, and funding; taking 100 companies to market annually on the African continent). Prior to his work in the USA, Einstein's career diversified across banking (UBS, Statestreet, Deutsche Bank), authorship (writer of "A New Way"), military (UK TA), ministry (Methodist Church minister) and professional sports (Harlequins Rugby Squad & England Rugby). He conducted businesses across different parts of China (Supcon), India (1298 Ambulance), Europe, Latin America and Africa. He attended the London School of Economics (LSE).