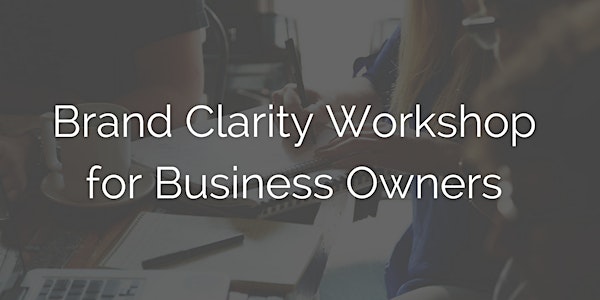 Brand Clarity Workshop
Description
Join us for this online mastermind workshop.
As a business owner, this workshop will help you develop a vision for your brand.
So often as business owners we either don't know where to start when it comes to marketing or try to take it on and end up not getting results we want. On top of that, there is so much confusing information out there about what to do.
The workshop will be led by Chris Crawford. Chris has spent the last 10 years learning how to create a brand that attracts customers you want. His company Kick Ass Media works with international brands like Google, Disney, 20th Century Fox, LG, Samsung and many more on marketing campaigns. Chris is going to share his experience building a brand and what the large brands are doing.
By having a brand vision it will guide you in creating marketing or hiring someone to do your marketing. It will help you to create outstanding content that attracts an audience and turns them into clients.
The result of joining this workshop:
Why large brands have been succeeding but the average small business struggles
You'll have identified your most ideal audience
You'll know how to create plans for your marketing department
You'll understand what metrics or data is important and what isn't
How to create marketing that grows sales
How to hire someone or how to outsource to an agency and what expectations to have
How to create a plan for content
How to grow your business by crushing it in your marketing
8 Weeks of brand strategy within a group setting
Online mastermind discussion
Live weekly sessions to engage, ask questions, receive coaching and support
This is for you if:
You want to grow your business but haven't created a marketing plan, guide or template
Are creating content but not getting as many sales, followers, leads as you'd like
Want to hire someone to do your marketing but are unsure how to do it or how to manage that person
Are unsure of even where to start or want to take it to another level
100% money back guarantee if you don't feel this course provides you 10x your investment.