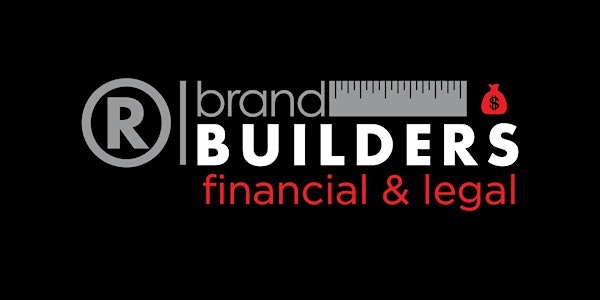 Brand Builders: Financial & Legal Industry
When and where
Location
Downtown Workshop @ RUSSO 204 Polk Street Lafayette, LA 70501
Description
The world of finance and legal marketing is changing every day. Whether you handle the marketing for a CPA firm, mortgage brokerage, bank, law firm, or financial planner, you are tasked with the challenge of advertising that will stand out, be effective, and build trust with your target audience. Not an easy feat.
Our workshop is focused on how you can define your target audience, expand your reach, and build a tribe of advocates who will sing your business' praises from the rooftops.
The workshop will cover a variety of topics to help financial & legal marketers identify their target audience, adjust their messaging to resonate with potential clients, and review the best touchpoints to execute your strategy moving forward.
Topics include:
Identifying your audience: hint, it's not everyone.
In this workshop we help to pinpoint who your target audience is. What makes them tick? What're their lifestyle habits? What motivates them to trust you with their financial decisions? We'll dive into these questions and more in this session.
Feelings over Features: Tell Your Story
While great CD rates or free consultations may appeal to some, there are probably about 10 other financial institutions offering the same exact thing. Your company has a story, and your customers have encountered an experience with you. With this topic we will highlight how to leverage an experience over an expiring special when it comes to gaining and maintaining clients.
Media Madness
TV, radio, social, digital, newspaper, is Yellow Pages even a thing? This session will cover the ins and outs of media and how best to spend, and if it's even a good fit for you.
Messaging Mayhem
Through this session, we discuss the importance of saying the right words to the right people. Your brand has a voice, and we are here to help you find it.
Sticking to Schedules
Our team members will work with you in scheduling out a content calendar and plan for the next quarter. This will include social media, digital media, traditional media, PR, and other events to boost your business. You'll leave with a schedule in hand that you and your team will be ready to roll out.
---
When: Thursday, April 9 from 8-1

Where: Downtown Workshop @ RUSSO. 204 Polk Street in Downtown Lafayette. Parking in the Vermilion Street parking tower is advised.
Cost: $399 (Early Bird fee is $249 and is available until April 6)
Includes: an entire agenda geared specifically toward increasing brand awareness, the option to purchase an additional brainstorming & strategizing session for your plan for $150/hour, and of course, snacks. Lunch will not be provided, but there are plenty of great dining options to choose from Downtown.
About Jaci Russo
Jaci Russo is the co-founder and CEO of brandRUSSO. She has more than 25 years of brand strategy experience on a national level. Her expertise is in strategic planning, brand management, product launches, and media management for local, regional and national clients. Jaci began her career at Creative Artists Agency (CAA) in Los Angeles, California working with clients such as Helen Hunt, David Letterman, Bonnie Hunt, Janine Turner, Mimi Rogers, and Gwyneth Paltrow. She then began working for media mogul Barry Diller developing brands such as the Home Shopping Network, Ticketmaster, USA Network, and Savoy Pictures. Jaci returned to her hometown of Lafayette and formed her own branding agency in 2001, and hasn't looked back since. She's an avid UL fan and has served on countless nonprofit boards and civic organizations. You can catch her in her Cayenne the Pepper suit or around town with her husband and four kids.