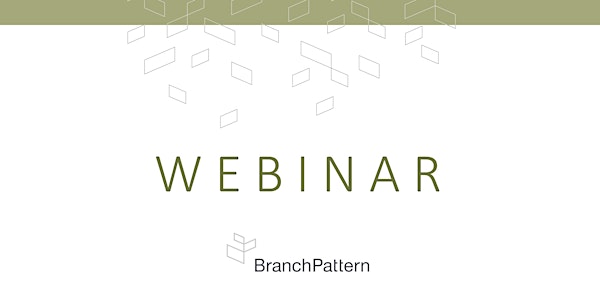 BranchPattern Webinar: The Energy-Health Nexus
Conferences and workshops have been canceled, so please join us for a webinar where you can earn AIA LUs!
About this event
Full title: The Energy-Health Nexus: Achieving Energy Efficiency and Indoor Environmental Quality Together
Energy efficiency and healthy indoor environmental quality have long been seen as mutually exclusive, but the two can be achieved together with the right forethought and strategies. We'll explore decision-making when prioritizing each of these items, as well as tips and proven methods for achieving both energy efficiency and healthy indoor spaces at this event.
Learning Objectives:
Participants will discuss common trade-offs facing project teams when pursuing both energy efficiency and indoor environmental quality.
Participants will gain insight into projects that have successfully achieved both energy efficiency and healthy indoor environments.
Participants will explore how different standards and frameworks help connect these two priorities.
Participants will learn about decision-making strategies when seeking efficient and healthy spaces.
Speaker:
Pete Jefferson, Principal
PE, WELL Faculty, LEED AP, HBDP
Pete brings a whole-systems perspective and a deep knowledge of ecological design to his project teams to achieve high-performance buildings. He uses his background in mechanical engineering to look at the building as an integrated system, where climate, architecture and systems must work harmoniously to yield the best outcomes for his clients and for the people who occupy his buildings. Over the last 19 years, Pete has continued to complete numerous high-performance buildings, including seven (7) LEED Platinum and Net Zero Energy projects.