Description
Branch is excited to host a Girl Geek Dinner at our home in Redwood City on Tuesday, September 25th!
Hear from our leadership team on random paths to success, how to recognize failures as progress and leveraging learning opportunities.
All ages & genders are welcome!
Agenda:
6:00pm – 6:30pm: Check in, food & drinks, networking!
6:30pm – 7:15pm: Welcome & lightning talks!
7:15pm – 7:30pm: Q&A with panel
7:30pm – 8:30pm: Networking!
Speakers:
Zeesha Currimboy, Director of Product Engineering, Branch
Zeesha loves building great teams and empowering them to build amazing products that solves a tangible need in the world. From running Augmented intelligence at Evernote, to search and discovery at Branch she gets closer to her innate desire to use technology to make the world a better place. Outside of work, she enjoys cooking and spending time with her two adorable kids and husband.

Deepikaa Subramanium, Senior Software Engineer, Branch

Deepikaa is a Senior Software Engineer in the Product Backend team at Branch. The product backend team is responsible for handling some of the core functionalities that involves streaming partner events, attribution and storing data. It also handles transformation and publishing the event data to various internal applications within Branch for data consumption that meets partners requirement. Prior to Branch, she worked at Citrix Systems. She holds a MS degree in Computer Engineering from University of Florida at Gainesville.

Mada Seghete, Co-Founder & Head of Marketing, Branch

Mada leads marketing as a co-founder of Branch, the mobile growth platform for today's top companies, powering mobile linking and growth for over 30,000 apps and 2 billion monthly users around the world. Born and raised in Romania, Mada came to the US to study Electrical and Computer Engineering at Cornell University, and then earned her Masters of Engineering and MBA from Stanford. Mada enjoys playing the latest viral mobile game, binge watching the hottest sci-fi show, and photographing Branch events. Mada regularly speaks about mobile growth at top tech events like Websummit and Saastr, and she was included in Linkedin's Next Wave, 150 top professionals in 15 industries all under 35.
Javeria Khan, Systems Engineer, Branch

Javeria has worked in a number of domains from ASICs to Networking to System Integrations, DevOps and now Infrastructure Engineering at Branch. She strongly believes that regardless of apparatus, it's all logic in the end and therefore loves to learn new things and build systems. When not in front of a laptop, she enjoys reading, traveling and finding new places to eat. Javeria holds an MS in Electrical Engineering from Imperial College, London.
Ann Massoud, Strategic Partner Growth, Branch

Born and raised on the beautiful San Diego coast, Ann moved to the Bay Area for school and has never looked back. She's passionate about helping innovative start ups increase revenue through meaningful partnerships. When she's not in the office, Ann is likely following tech/real estate trends, trying new fitness classes, traveling, or indulging in a good pizza.

About Branch:
Branch provides the most complete deep linking solution for brands to create optimized mobile user experiences that drive app growth and conversions, as well as user engagement and retention. With Branch, app content becomes searchable, discoverable, shareable, and easily integrated into core marketing channels like email, SEO, social media, and paid ads. Branch's powerful deep linking technology automatically incorporates the most valuable user experience, the native app, across all traditional marketing campaigns.
Getting There:
When you enter the Pacific Shores Center at 1400 Seaport Blvd (Building B, Floor 2) --

Turn *right* (not left, like the sign says for #1400)

Follow the road until you see the sign on the left for 1500 and 1400B -- you'll see the Branch logo!

Turn into the parking lot and park anywhere. There are no permits required, so any spot is good!

Branch team members will be in the lobby for check-in!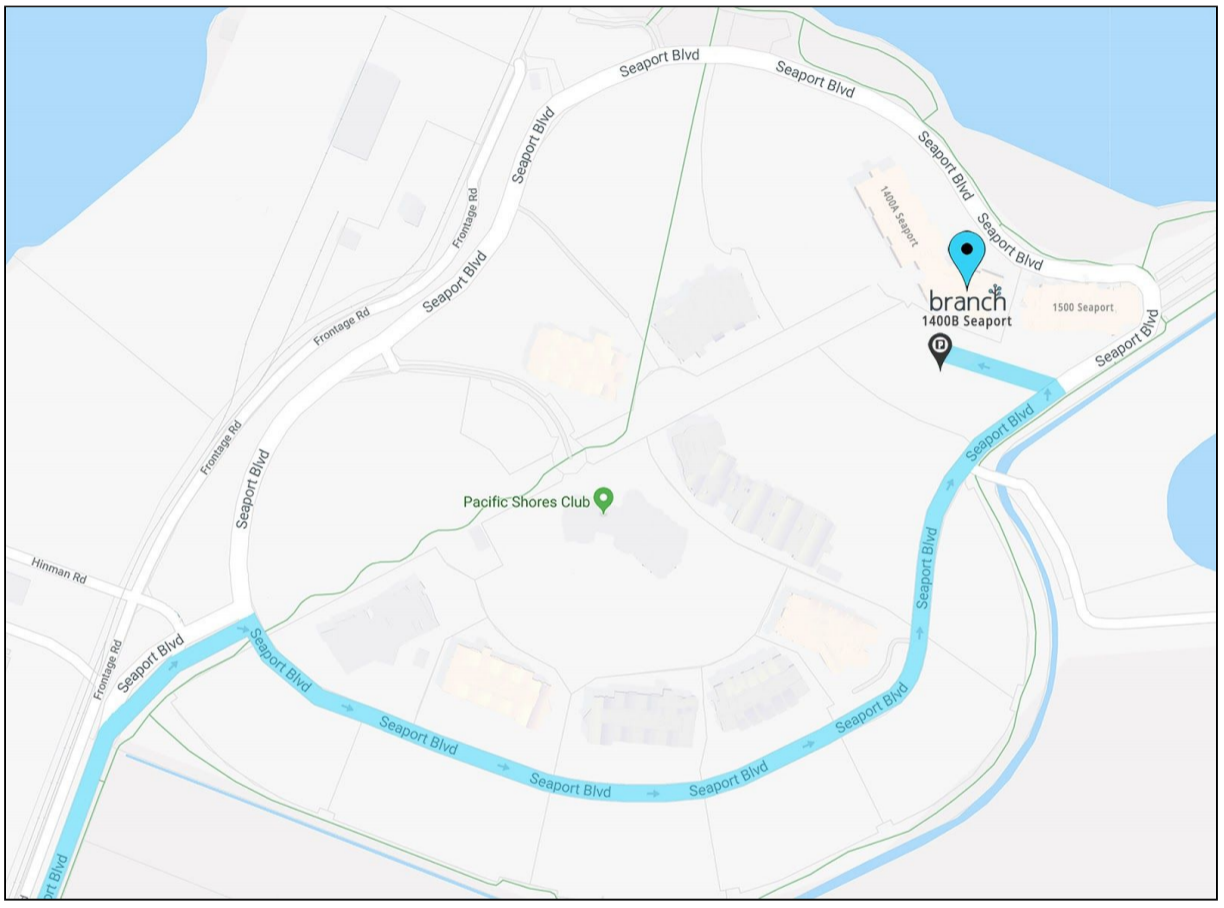 If using Google Maps, enter the address for "1500 Seaport Blvd" (because using "1400 Seaport Blvd" in maps will take you the wrong way).
When you enter the Pacific Shores center, turn *right* (not left, like the sign says for #1400).
Follow the road until you see the sign on the left for 1500 and 1400B. Turn into the parking lot and park anywhere.
Once you park, walk to the lobby for 1400B.
See you at Branch Girl Geek Dinner!