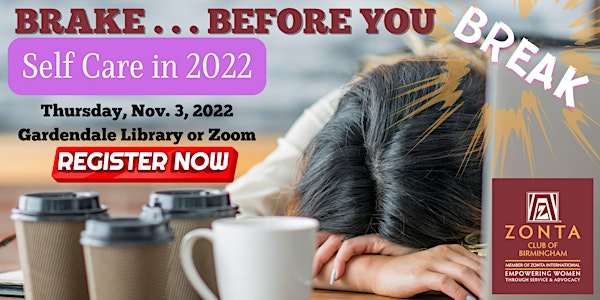 Brake ...Before you Break! Self-Care in 2022!
As advocates, caregivers, parents, and grandparents we do so much for families and communities, but we often neglect self-care!
When and where
Location
Gardendale Public Library 995 Rocket Way Gardendale, AL 35071
About this event
Zonta is Building a Better World for Women & Girls
Join Zonta for our monthly meeting (in-person or virtually via Zoom - Zoom link will be emailed closer to the meeting.)
November Meeting Topic: Self-Care
Speakers: Annetta W. Nunn & Mollie Erickson (bios below)
Thursday, November 3, 2022
Gardendale Library
Address: 995 Rocket Way, Gardendale, AL 35071
Phone: (205) 631-6639
11:30 AM CST Networking
11:45 AM CST Speaker/Presentations
12:30 PM CST General Meeting (You are invited to stay for the business meeting.)
Annetta W. Nunn is a native of Birmingham, Alabama. She served with the Birmingham Police Department for 28 years, rising through the ranks to become Chief of Police in 2003 and retiring in 2008.
Shortly after retiring, Annetta began working as a Grant Coordinator and Victim's Advocate with the YWCA Central Alabama's Domestic Violence Services. She served 10 years as a victim's advocate and Community Outreach Coordinator, assisting victims while providing domestic violence awareness training for community and law enforcement organizations.
Annetta is certified as a domestic violence instructor by the Alabama Peace Officers Standards and Training Commission, and the Department of Homeland Security. She received her B.A. degree in Criminal Justice from the University of Alabama. She is a graduate of the FBI National Academy and National Executive Institute. She currently serves as the project coordinator for the Vicarious Trauma Response Initiative's Birmingham Community Implementation Site.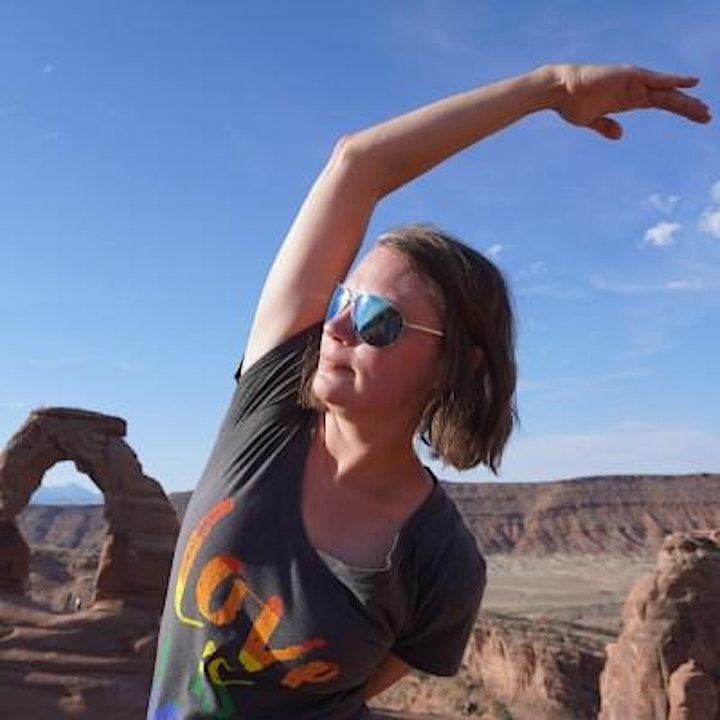 Mollie Erickson is the Wellness Coordinator at One Place Family Justice Center. She studies wellness and wellbeing to create a supportive, healthy work environment for all partners working onsite. This includes chair yoga sessions via Zoom every Wednesday, as well as fun events like lunches, happy-hour outings and half-day retreats. Once a month she offers a full yoga class at One Place free to the community of Birmingham.
In addition to a B.S. in Anthropology from Emory University, Mollie is a 200-hour E-RYT, with certificates in Yin Yoga and Trauma-Informed Yoga with Youth. She is on the roster to teach yoga at Earthkeeper Yoga, Community on the Rise and the YMCA, and hopes to build wellness and attention to wellbeing into everyday life.