About this Event
The Alzheimer's Association is the leading expert in dementia care and is pleased to ensure that those affected get access to the care and support they need to live well. This event is open to professionals in the field as well as those caring for a loved one.
Registration begins at 7:30am. The conference will begin promptly at 9am and will end at 4pm. Anyone seeking contact hours will need to be present for the entire conference, checking in and out with DMACC, who will have a table separate from the registration table this year. If seeking contact hours, you will be emailed a form in your email confirmation to fill out and bring with you the day of the conference. A total of 5 contact hours are available for the conference.
Breakfast and lunch are provided. We will also offer coffee, tea, soda and snacks this year. No lunch registration is required - lunch will be served buffet-style, offering vegetable soup, salad and a turkey sandwich. Volunteers will be on hand, if needed, to help you take your plates to your tables.
Need a hotel?
Call Prairie Meadows Hotel at 1.800.957.3000 by April 1st for a special rate. Use group code 0420ALZ.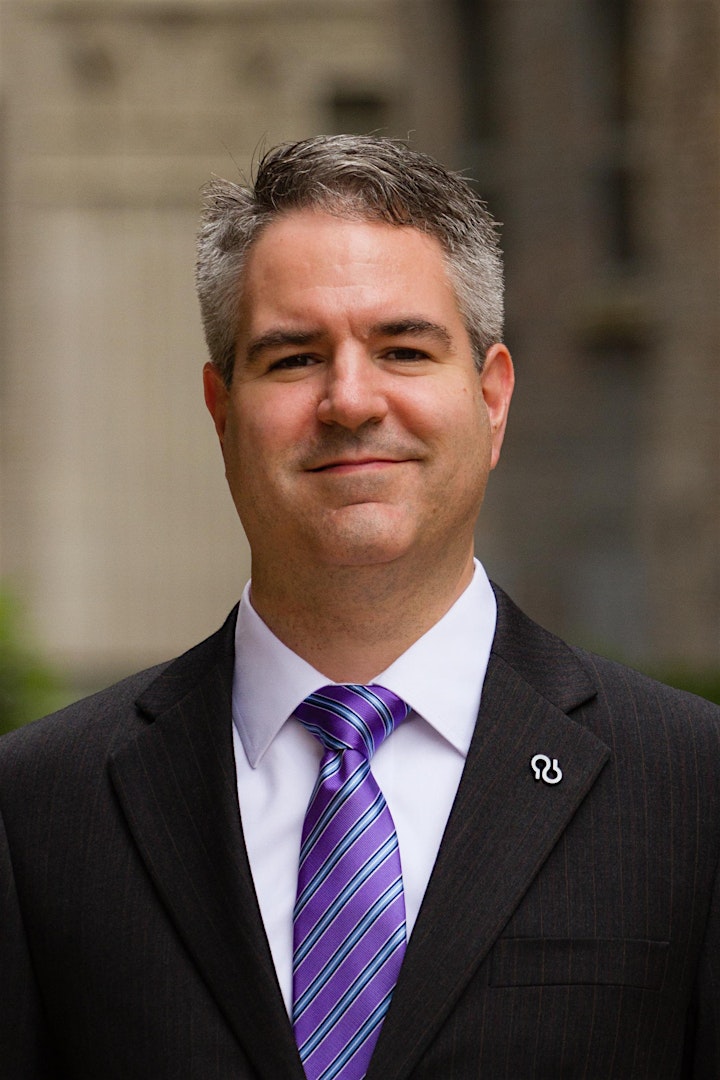 We have two main session speakers this year:
Keith N. Fargo, Ph.D - Alzheimer's Association
Keith N. Fargo, Ph.D., is director of Scientific Programs & Outreach at the Alzheimer's Association. He leads research programs and initiatives to accelerate the Association's vision of a world without Alzheimer's.
Dr. Fargo works alongside a committee of expert researchers to develop scientific programming for the Alzheimer's Association International Conference® (AAIC®), the largest and most influential international meeting dedicated to advancing dementia science. Annually, AAIC offers more than 100 sessions and 550 podium presentations on basic science, risk factors, diagnosis, causes, risk factors, and potential methods of treatment and prevention to over 5,000 of the world's leading researchers.
Dr. Fargo oversees the data reported in the Association's annual Alzheimer's Disease Facts and Figures, the definitive compilation of national statistics and information conveying the impact of Alzheimer's and other dementias on individuals, families, government and the nation's health care system.
Dr. Fargo directs the Association's efforts to build participation in Alzheimer's disease research studies as a critical component of advancement in the field. He manages the Association's role in recruiting participants for the Longitudinal Early-Onset Alzheimer's Disease Study (LEADS), a cutting-edge project that explores the development of early-onset Alzheimer's disease and how it compares to the more common late-onset Alzheimer's disease. Dr. Fargo also ensures the quality, responsiveness and promotion of Alzheimer's Association TrialMatch®, a free clinical studies matching service that connects individuals with Alzheimer's, caregivers and healthy volunteers to hundreds of current studies.
Erin Bonitto, MS, ADC Founder & Lead Coach ― Gemini Consulting, Inc.
As a presenter at nearly 500 aging services and dementia care conferences, Erin Bonitto is a sought-after speaker, educator and dementia communication coach. Erin has had a rich career in healthcare beginning in high school, as a Dietary Aide. Inspired to life-long service, she later earned a B.A. in Psychology, an M.S. in Gerontology; and an Activity Director Certification. In 1998, Erin founded Gemini Consulting. She is renowned as the innovator of Life Enrichment Systems for Dementia, a dementia education, programming and skill coaching framework.
As Lead Coach, Erin provides hands-on dementia communication coaching at partner communities across the nation – including CCRCs, nursing homes, assisted living centers and memory care providers. Erin also provides dementia education and coaching to family caregivers and community partners, including physicians and other acute care professionals, law enforcement and clergy.
Erin's innovative partner communities learn how to provide persons with dementia the gifts of pleasure, purpose and peace – while making measurable impacts on clinical and operational goals related to psychotropic use and behavioral outcomes, fall rates, team member morale and family satisfaction. This skill-based system – with coaching modules for each team member and the challenges they face – has been described by many communities as their 'missing link' to culture transformation. In collaboration with Life Enrichment partner communities across the country, Erin's award-winning projects have been grant-funded in many states – and explored even by international providers.
When Erin is not providing hands-on coaching, she can be found as a popular featured speaker at aging services conferences. Erin provides keynote sessions, day-long workshops and breakouts for entire disciplinary teams. Erin has been described as a speaker who "can bring tears to your eyes and make you laugh out loud – all within seconds," all while delivering real- world, nuts and bolts tools that participants can put to use immediately. Care providers across the country have lauded Erin's down-to-earth style and real-world wisdom.
Breakout Session Options:
12:30pm:
1. Erin Bonitto with Gemini Consulting: Creating Genuine Social Connection: Examples from the FireFly Program for Dementia. Session Description: Sometimes – despite our best efforts – our dementia programming can become a bit 'cookie cutter.' Group activities may veer toward 'entertainment' and individualized interventions may veer toward 'busy work.' Planners understand that more can be done to meaningfully engage persons with dementia, but the challenge is how? Attendees of this session will explore ideas for how to provide even more impactful engagement opportunities– by creating meaningful friendship connections between persons with dementia. Erin Bonitto, a dementia communication coach, will provide attendees a brief overview of the FireFly Program for Dementia – a program focusing on social connection between persons with dementia, at strength-based stations. Attendees will review examples of FireFly dementia communication skills known to increase social connection, such as: The Grand Greeting to build endorphins, the Irreverent Ice-Breaker to minimize embarrassment or unease, and Paraphrasing to include persons with poor hearing, attention or focus. Attendees will discuss how these simple skills can be incorporated into their existing dementia programs, meal-times and group activities.
Learning Objectives: Discuss a key element of the FireFly Dementia Program: Skilled dementia cuing to create meaningful friendship connections for persons with dementia living in long-term care, assisted living and memory care settings; Describe how genuine social connection and strength-based activities can result in a decrease in the intensity and frequency of challenging behavioral symptoms of dementia; List and describe specific dementia communication skills useful for cuing and sustaining social connections between persons with dementia.
2. Scott Hartsook, Attorney at Law, Thoreau Center, Des Moines: Medicaid Eligibility for Nursing Home and Other Long-Term Care. Session Description: Eligibility requirements for Medicaid for facility and in-home care; Asset and income protections for the Medicaid recipient's spouse; The best options for spending down assets to qualify for Medicaid; Protecting the home and other assets from Iowa's estate recovery law; Avoiding illegal asset transfers that would affect Medicaid eligibility.
3. Yogesh Shah, M.P.H., M.D., FAAFP, Broadlawns Medical Center, Des Moines: Dementia Prevention: What's new in 2020? Session Description: As people live longer lives, cognitive decline continues to increase as a major health problem in the US. This workshop will discuss recent scientific evidence about how individuals and families can adopt healthy habits that may not only reduce risk of cognitive decline, and Alzheimer's disease, but can improve other aspects of health such as cardiovascular disease and other chronic conditions.
4. Dr. Kathleen Matthews, PhD, Geropsychologist, Veterans Health Administration, VISN 23VA, Des Moines: Transitional Care Needs for Persons with Dementia: Exploring New Models of Care Session Description: Transitions in care are common with persons with dementia, yet some of these care transitions could be avoided if health care teams improved their inter-setting communication and care coordination efforts. This break-out session will explore some of the negative outcomes associated with repeated care transitions for persons with dementia, evidence supporting the benefits of providing transitional care services across the care continuum, and highlight a local program, known as the Behavioral Recovery Outreach (BRO) Team, that provides transitional services for Veterans with dementia and associated distressed behaviors.
5. Ruth Wagner – Volunteer and Caregiver, Alzheimer's Presentation; Dementia Conversations: Session Description: This presentation will share tips on breaking the ice and having difficult conversations around some of the most common issues that arise when someone shows signs of Alzheimer's or dementia; help you plan ahead and build a care team that works and communicates well to reduce some of the stress that can accompany a disease like Alzheimer's; connect you to helpful resources to enhance the quality of life for everyone involved; and hear from people who are dealing with similar issues and how they handled these challenging conversations.
3:00pm:
1. Caregivers panel – moderated by Kay Vanags, Aging Resources of Central Iowa. Panel members: Ken Gregersen, Ruth Wagner, Becky Montgomery Session Description: Caregiving is a full time job with many twists and turns through which you have to maneuver. No two journeys are the same. The three members of this panel are Alzheimer's Association volunteers who have experienced first-hand, many challenges that come with caregiving. They will give ideas on how to handle various situations that are likely to be faced. Bring your questions for the panel.
2. Kyle S. Page, PhD, ABPP, Geriatric Psychologist, Edward Hines, Jr. VA Hospital, Chicago: Responding to Distress in Dementia: What's a Caregiver to Do? Session Description: Persons living with dementia often experience changes in their behavior, which can express in several different ways. Recognizing and understanding these changes can help caregivers best interact during these challenging times. This presentation will cover common behavioral expressions over the course of dementia and key interaction skills for responding when someone is in distress.
3. Dr. Heike Schmolck, Behavioral Neurologist, Ruan Neurology Care at MercyOne, Des Moines: "Navigating Behavior Challenges" Session Description: Attendees will be able to discuss the purpose of the most recent tools, treatments, and behavior management strategies when managing patients with memory dysfunction. (needs 3pm slot)
4. Max Mowitz, Program Director, One Iowa: Aging LGBTQ Adults and Inclusive Care Session Description: LGBTQ older adults face many barriers to adequate and inclusive service. In this session, we will cover the basics of what it means to be LGBTQ, the healthcare barriers LGBTQ older adults face, and how to create a more inclusive and compassionate environment when working with LGBTQ Older Adults with Alzheimer's and Dementia.
5. Diversity Panel - Edith Crawford, volunteer and ALZ Association Board member, and Rich A. Salas, PhD, Chief Diversity Officer Multicultural Affairs, Des Moines University: Session Description: Because Alzheimer's disease disproportionately affects African American and Latino populations, the Alzheimer's Association will offer a panel discussion at the 2020 BrainWorks Conference. This panel is devoted to the challenges facing underrepresented populations. African Americans are twice as likely, and Latinos are one and a half times more likely to develop Alzheimer's than Caucasians.
Members of each of these communities will participate in a panel discussion about honest conversations, stigma, fear, lack of trust in the healthcare community and other cultural barriers. They will discuss their experience in dealing with Alzheimer's disease and other dementia in their families and communities.
THANK YOU TO OUR SPONSORS!
Accura Healthcare
Immanuel Pathways
The Bridges at Ankeny
Glen Oaks Alzheimer's Special Care Center
Iowa Senior Planning
Arbor Springs
Bethany Life
The Shores
Home Instead