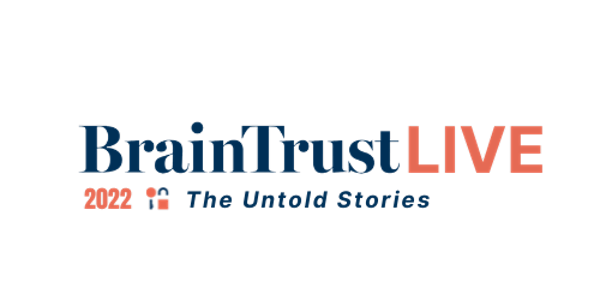 BrainTrustLIVE 2022
At BrainTrustLIVE, you will leave with connections, resources, and strategies you can apply immediately business!
When and where
Location
Saint Elle 1420 3rd Avenue South Nashville, TN 37210
About this event
The stories we frequently hear are the "hero stories". People often skip straight to the good part. But, that is boring and uninspiring! We want the real dirt - the stuff that went wrong, the flaws, the imperfect, and the stumbles. The best part? We can learn from those who paved the road before us.
We're bringing together women business owners - and those who champion them - together for a half day to learn from those who survived to tell the tale.
BrainTrustLIVE speakers are nationally recognized entrepreneurs who've built extraordinary companies. They share their own struggles, disappointments, mistakes - the things that aren't often published. Their stories inform and inspire! They will share The Untold Stories.
Tickets on sale now!
Learn more at: https://ourbraintrust.org/braintrustlive-2022/
Speaker list:
Fran Dunaway
Co-Founder of TomboyX
Interviewed by
Rachel Gerring
Partner of Ernst & Young
Kari Warberg Block
Founder and CEO OF EARTHKIND
Danyel Surrency Jones
Founder of POWERHANDZ
Donna Durham
Donna Durham Therapy
Former Founder of Weighting Comforts
Kari Warberg Block
Founder and CEO of EarthKind
Workshop led by:
Jennifer Faught
President and COO of BrainTrust and Certified Scaling Up Coach
Panel Discussion:
The Biggest Mistakes Made When Securing Investors
Interviewed by Glenn Clayton
Managing Partner - Mark Two Ventures (MKII)
Panelists:
Monique Villa
Chief Investment Officer - Launch Tennessee
Tania Grant
Principal - Claritas Capital
Paige Wilson
Founder - NaborForce
Visit www.ourbraintrust.org for more information.