Brainstormen? Stap voor stap!

Tuesday, November 21, 2017 from 9:30 AM to 4:30 PM (CET)
Event Details
"Creatief zijn is hetzelfde zien als iedereen, maar denken aan iets anders." 
Creativiteit kent meerdere aspecten. Eén van de definities van creativiteit maakt melding van het vermogen bestaande zaken op verschillende manieren te combineren voor nieuwe doeleinden. Door de wijnpers en de matrijs te combineren kwam Gutenberg op het idee van de drukpers. Een andere manier om naar creativiteit te kijken is te spelen met de onderlinge verbanden tussen dingen. Creativiteit is het vermogen nieuwe en nuttige ideeën en oplossingen te genereren voor alledaagse problemen en uitdagingen.
Waarom creativiteit?
Steeds meer wordt een creatieve oplossing gevraagd voor de problemen en uitdagingen waarmee we dagelijks worden geconfronteerd. Soms omdat er geen logische oplossing gevonden wordt, soms omdat uit concurrentieoverwegingen een creatieve oplossing noodzakelijk is en soms omdat we niet tevreden zijn met de logische oplossing. Innovatie is een noodzaak geworden. In veel organisaties vinden veranderingen plaats die andere eisen aan medewerkers met zich meebrengen. In trainingen wordt vaak gewezen op de noodzaak de creativiteit van alle medewerkers te benutten en te stimuleren. De ontwikkelingen in onze maatschappij vragen om een toenemende mate aan creativiteit.
'Innovatie door Creativiteit'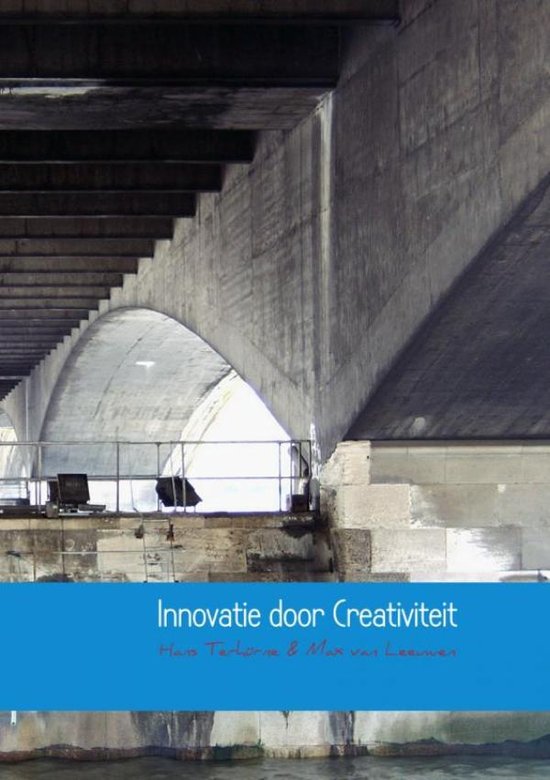 De workshop is gebaseerd op het boek 'Innovatie door Creativiteit' van Hans Terhürne en Max van Leeuwen. Dit boek (ook uitgegeven in het Engels als 'Innovation by Creativity') geeft een handreiking bij het laten samenwerken van fantasie en verstand door het gebruik van verschillende creativiteitsmethodieken in een juist toegepast proces. In het boek worden ruim 50 geselecteerde creativiteitstools op een overzichtelijke en praktische manier behandeld. Met behulp van de 'toolselector' kan worden bepaald welke tool het meest geschikt is voor de verschillende onderdelen van een creativiteitsprogramma.
Doel van de workshop
Na deze workshop ben je in staat om
spelregels te hanteren voor creatief denken,

een aantal creativiteitsvaardigheden toe te passen en

sneller en meer ideeën te bedenken.
Doelgroep
Iedereen die creatief denken willen ontwikkelen.
Inhoud
Wat en waarom van Creatief Denken

Korte informatie over achtergronden van Creatief Denken.

Hoe doe ik het? De regels, stappen en tools in theorie en praktijk.
Investering
De workshop Innovatie door Creativiteit. Hoe? Zo! duurt een dag.
Bij open inschrijving is de investering €397,00 exclusief BTW per deelnemer. Inbegrepen zijn koffie/thee/frisdrank, lunch en worksopmaterialen.
De investering bij een in-company training met maximaal 12 deelnemers is €1750,00 exclusief BTW, maar inclusief workshopmaterialen en reiskosten.
Combineren
Deze workshop is uitstekend te combineren met een workshop Business Mind Mapping. Hoe? Zo!
Trainer
Hans Terhurne  is door het Centrum voor de Ontwikkeling van Creatief Denken COCD gecertificeerd als 'Deskundige in het hanteren van Creatieve Denktechnieken'. Zijn achtergrondkennis op het gebied van 'Visual Mapping' zorgt voor de onderscheidende aanpak. Hij is daarnaast gecertificeerd als MindManager en iMindMap trainer. Hans is auteur van de boeken 'Innovatie door Creativiteit' en 'Process Mappping'.
Meer weten?
Neem contact op met Hans Terhurne voor meer informatie
0653 160 235 / hans.terhurne@creamatics.nl
When & Where

Naarden
Netherlands


Tuesday, November 21, 2017 from 9:30 AM to 4:30 PM (CET)
Add to my calendar
Organizer
CreaMatics helpt je op betrokken en professionele manier met een duidelijk beeld van je organisatiethema. Het juiste samenspel van
- business mapping,
- creatieve probleemoplossingstechnieken,
- dialoog en
- jou en je team
leidt tot een gezamenlijk beeld, gezamenlijk begrip en daarmee commitment voor vervolgstappen. Neem contact op voor een vrijblijvend gesprek!