Description
If you are unable to join us, please consider the following additional opportunity to hear Dr. Siegel:
Tuesday, November 15 at 7:00pm
San Mateo Performing Arts Center
Admission: $5 per person in advance, $10 at the door
Additional service fees apply
Spanish and Mandarin interpretation available on request.


*************************************************************************************************************************************
Please join us for a fascinating look at how understanding brain science—and applying it in our daily lives—can help parents and teens turn challenging conflict into positive communication.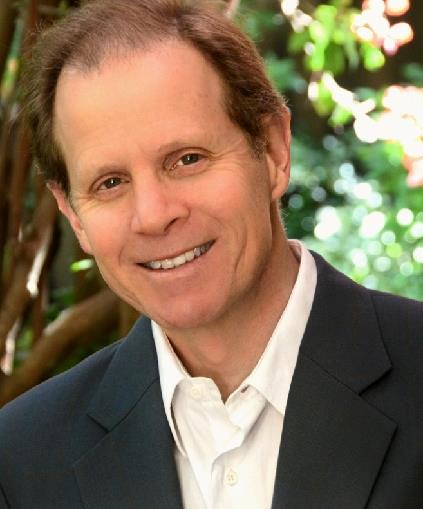 Neuropsychiatrist Dan Siegel will share his research findings and dispel the negative myths of adolescence prevalent in the media. He will also reveal how crucial brain development between ages 12 and 24 prepares our young people to thrive as interdependent adults. Dr. Siegel's insights will teach us how to work together with our teens to enhance self-awareness, support family connections, and reduce vulnerability to risks. We will also learn how to foster a climate of kindness, compassion, and resilience in our families and community.
If you are parenting, teaching, or otherwise navigating your way through the teenage years, this presentation will inform and enhance your engagement with young people.
There will be ample time for questions from the audience after Dr. Siegel's presentation. This event is free, but tickets are limited.

About Dr. Siegel
Daniel J. Siegel, M.D. is a clinical professor of psychiatry at the UCLA School of Medicine and co-director of the Mindful Awareness Research Center. He is also the Executive Director of the Mindsight Institute, an educational center devoted to promoting insight, compassion, and empathy in individuals, families, institutions and communities. Dr. Siegel has pioneered the study of interpersonal neurobiology, a cross-disciplinary approach to understanding mental health, and is the author of the New York Times bestseller, Brainstorm; coauthor of two classic parenting books, Parenting from the Inside Out (with Mary Hartzell, M.Ed.) and The Whole-Brain Child (with Tina Payne Bryson); and author of Mindsight, The Mindful Brain, andThe Developing Mind. His anticipated new book, Mind: A Journey to the Heart of Being Human is forthcoming from W.W. Norton & Company later this month: mid-October 2016
Palo Alto

与Gunn高中家长教育委员会隆重推荐
与加州大学洛杉矶分校神经分析专家/纽约时报畅销书作家丹·西格尔博士交流之夜
头脑风暴:青少年大脑的力量与功能
请加入我们, 纵览理解脑科学和它在我们日常生活应用,这可以帮助家长和青少年将挑战冲突转化成积极的沟通。
神经科学专家丹·西格尔将分享他的研究成果,以及如何消除媒体盛传的青少年叛逆。他也将揭示12岁至24岁的年龄段中至关重要的大脑发育,帮助青少年蓬勃发展为独立的成年人。西格尔博士的见解将教会我们如何与我们的青少年一起努力增强自我意识,加强与家庭成员的联络和相互支持,降低面对风险与压力时的脆弱性。我们还将学习营造宽容,友爱,包容的家庭和社区的氛围。
如果你身为父母,想要以你的方式教学引导青少年的孩子,您将从这次教育讲座中学到知识,提高年轻人成长中您的参与度。
我们在西格尔博士的演讲后留有充裕的时间供听众提问。
时间:周三,11月16日晚上7点至8点30分
地点:Palo Alto高中艺术表演中心,地址(50 Embarcadero Road,Palo Alto, CA 94301)
本次讲座不收费,但门票有限。请尽早预订.
丹尼尔J.西格尔(医学博士)是加州大学洛杉矶分校医学院精神病学医学临床教授,和知觉意识研究中心主任。他还是心灵探索研究所以及教育中心的执行董事,该中心致力于促进个人,家庭,机构和社区的洞察力,同情/同理心以及平等宽容。西格尔博士是神经生物学研究,跨学科的方法来解析心理健康的先驱,还是纽约时报畅销书《头脑风暴》的作者; 此外,西格尔博士还参与撰写了两个经典的育儿书籍,《从内到外》(与玛丽哈策尔,教育硕士合作)和《全脑儿》(与蒂娜·佩恩布赖森合作); 西格尔博士还是《心灵探索》,《铭记的大脑》,以及《发展心智》的作者。他参与撰写的新书,《思维:走向人类心灵的旅行》将由诺顿公司在本月晚些时候(2016年十月中旬)发行。
Los Padres, Maestros y estudiantes de Palo Alto y Gunn High School están orgullosos de presentar
Una tarde con el Neuropsiquiatra de UCLA y autor del New York Times Best Selling
El Dr. Dan Siegel
El Poder y El Propósito del Cerebro de Un Adolescente
Por favor, únase a nosotros para una fascinante mirada a la forma de entender la ciencia del cerebro, para aplicar la misma a nuestra vida diaria, Este entendimiento puede ayudar a los padres y adolescentes a enfrentar los desafíos y conflictos que se presentan a diario, en post de lograr una comunicación positiva y efectiva.
El neuropsiquiatra Dan Siegel compartirá sus hallazgos en la investigación de cómo disipar los mitos negativos del mundo del adolescente que prevalecen en los medios de comunicación.
También revelará cómo es de crucial el desarrollo del cerebro entre las edades de 12 y 24, y como preparar a nuestros jóvenes en su desarrollo como adultos independientes.
Las ideas del Dr. Siegel nos enseñará cómo trabajar junto con nuestros adolescentes para mejorar la auto-conciencia, las relaciones familiares, y reducir la vulnerabilidad a los riesgos.
También vamos a aprender a crear un clima de bondad, compasión y capacidad de recuperación en nuestras familias y la comunidad.
Si es Padre esta charla le ayudara a mejorar la manera de navegar su camino a través de los años de adolescencia.
Habrá tiempo suficiente para preguntas del público después de la presentación del Dr. Siegel.
Cuando: Miércoles, 16 de de Noviembre
7pm a 8:30pm.
Dónde: Centro de Artes Escénicas de Palo Alto High School
50 Embarcadero Rd Palo Alto, CA 94301
RSVP: No hay ningún costo para asistir, pero las entradas son limitadas.
Se tendrá traducción simultanea en Español.
Daniel J. Siegel, M. D. es profesor clínico de psiquiatría en la Escuela de Medicina de UCLA y co-director del Centro de Investigación de conocimiento atento. Es también el Director Ejecutivo del Instituto visión mental, un centro educativo dedicado a promover la comprensión, la compasión y la empatía en los individuos, las familias, las instituciones y las comunidades. El Dr. Siegel ha sido pionero en el estudio de la neurobiología interpersonal, un enfoque interdisciplinario para la comprensión de la salud mental, y es el autor del bestseller del New York Times, Una Lluvia de Ideas; coautor de dos libros para padres clásicos, La Paternidad del Interior Hacia Fuera (con María Hartzell, M. Ed) y De Todo El Cerebro del Niño (con Tina PayneBryson); y autor de Visión Mental, El Cerebro Consciente, y La Mente en Desarrollo. Su esperado nuevo libro, Mente: Un Viaje al corazón del ser humano sean remitidas por W. W. Norton & Company a finales de este mes: mediados de octubre de 2016.