Brainstorm 2011 - Hacks/Hackers Seattle & Knight-Mozilla News Innovation Challenge

Thursday, May 19, 2011 from 7:00 PM to 9:30 PM (PDT)
Event Details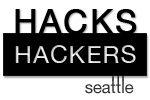 Brainstorm 2011

Presented by Hacks/Hackers Seattle and
Knight-Mozilla News Innovation Challenge
Thursday, May 19
Beer and Pizza at 7 p.m.
News and Innovation Demos at 7:30 p.m.
Napkin Sketchathon at 8 p.m.
Location: Groundwire in downtown Seattle, 1402 Third Ave, Suite 1000

Mozilla, the founders of Firefox, have teamed up with the Knight Foundation to help solve a big challenge: reinventing the way we get news.
Hacks/Hackers Seattle invites technologists and journalists to a night of free pizza, beer and brainstorming, as we submit proposals for the Knight-Mozilla News Challenge. Nationwide, 15 winners of the challenge will be selected for a paid fellowship with a global news organization such as The BBC, Al-Jazeera or The Boston Globe.
We are especially looking for hackers and tech-savvy journalists (though civic-minded programmers, bloggers, designers, makers, innovators, and creators of all stripes are welcome!) to brainstorm projects in three areas:
Improving user engagement
Building in HTML5
New uses for video
Bring your laptop, grab a mug of Manny's and let's get thinking about the future of news.

Space is very limited, please RSVP.

Learn more about The Knight-Mozilla News Challenge: https://www.drumbeat.org/journalism/
Follow Hacks/Hackers Seattle on Twitter @hackshackersea or join our Meetup page.


Brainstorm 2011 Program

7 p.m. Eat, drink and connect with your co-conspirators  

7:30 p.m. - News innovation talks and demos
To get you inspired, Vectorform will show innovative news apps build in HTML5. Find out what the Knight-Mozilla challenge is about.

8 p.m. - Napkin sketchathon (plus more beer)
Sketch out your brainstorm ideas. We'll have paper and markers on hand.

This event is brought to you by our host sponsor, the Knight-Mozilla News Challenge.

When & Where

Groundwire
1402 Third Ave, Suite 1000
Seattle, WA 98101


Thursday, May 19, 2011 from 7:00 PM to 9:30 PM (PDT)
Add to my calendar
Organizer
Technologists and journalists are coming together as reporting goes digital and Internet companies become media empires. Journalists sometimes call themselves "hacks," a tongue-in-cheek term for someone who can churn out words in any situation. Hackers use the digital equivalent of duct tape to whip out code. Hacks/Hackers tries to bridge those two worlds. It's for hackers exploring technologies to filter, visualize and distribute information, and for hacks who use technology to find and tell stories. Hacks/Hackers is a digital community of people who seek to inspire each other, share information (and code) and collaborate to invent the future of media and journalism.
Brainstorm 2011 Organizers:
Sharon Chan, technology reporter for The Seattle Times

Karen Johnson, online managing editor for Seattle Magazine

Jacob Caggiano, community cultivator for Seattle Journalism Commons