Sales Have Ended
Ticket sales have ended
Please plan on staying on the entire call to learn how to receive a free copy of Stephens newly released book: The Evolution of Biomechanics
Sales Have Ended
Ticket sales have ended
Please plan on staying on the entire call to learn how to receive a free copy of Stephens newly released book: The Evolution of Biomechanics
Description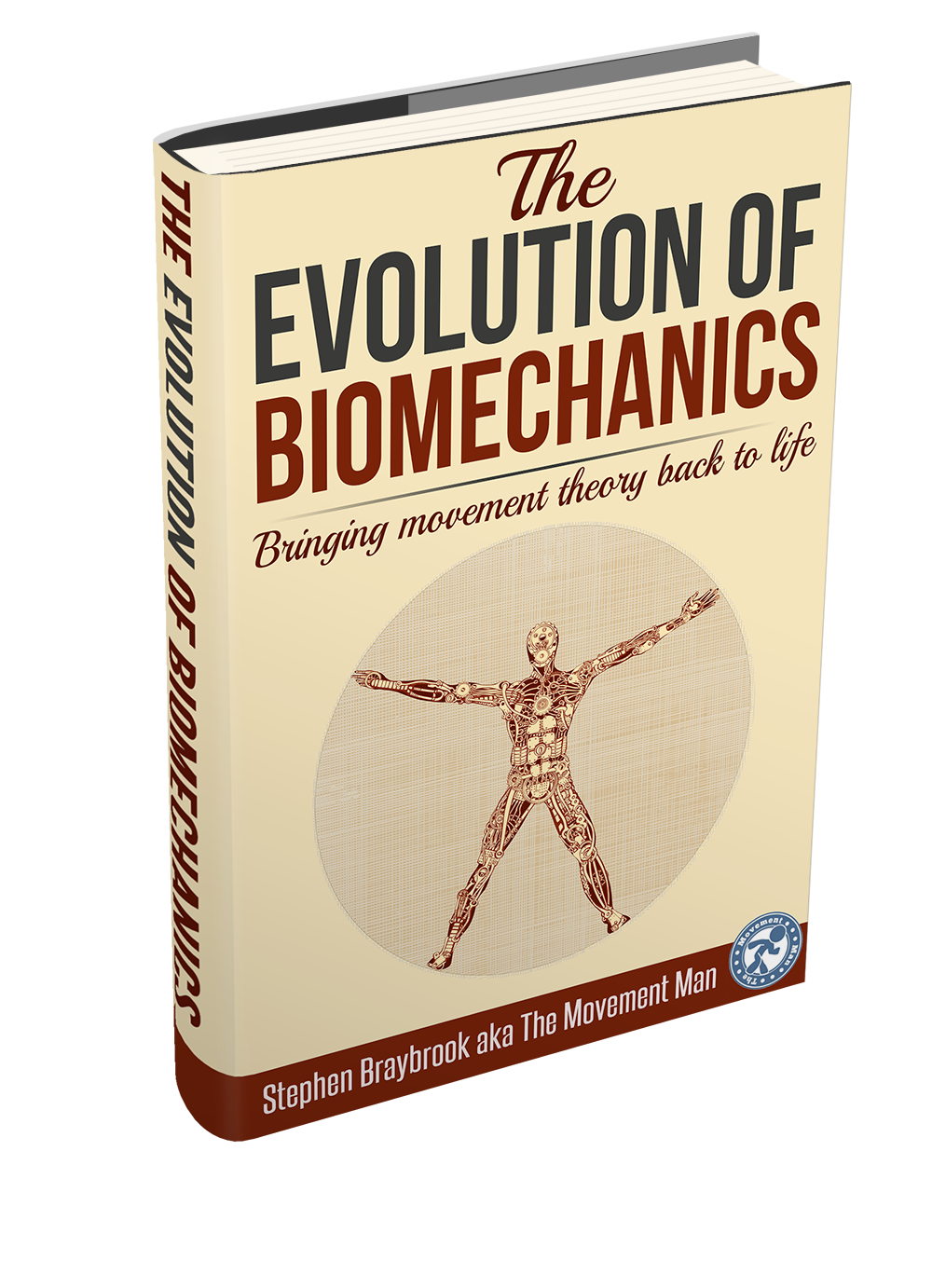 "What ever you are saying to yourself is what you will show in emotions and posture to the world. So if you want to change your emotions and posture be aware of the words you are using". SB


On this webinar learn:
New skills to use immediately.
Help your clients:
Increase flexibility, strength, range of motion, coordination, balance, cognitive function
Reduce muscle and fascia tightness, pain and discomfort
An opportunity to receive a free copy of: The Evolution of Biomechanics
BRAIN-MOVE
A modality for changing habits

Based on Applied Neurology

Opens up neurological pathways

R

eintegrates the mind, body and brain

Encouraging optimisation of movement and function
"I have to be completely honest in that I found your work to be fascinating and effective on a level that I did not completely anticipate. Although I do seem to have some sort of structural issues still residing within my L ant hip/L post knee regions the day-to-day pain has gone from a daily irritation (pre-implementation) to barely noticeable (post-implementation). Very impressive!!!" GR
"Slowly working through it ... I remember 26 years ago reading a book on quantum reality and metaphysics.. Which explained more about the shiatsu I learnt .. And what I used to experience in my early years of training in the 1970's ... No one could ever understand what I was describing as it didn't 'fit' with their reality .. I was on my own with it .. I've met some interesting educators of anatomy and motion .. Yet no one .. I mean no one was there with it .. My dad knew to a point .. Until I first met you .. The only other in the world I know if that is there with it .. It's like reading that book again xx" GC
Stephen Braybrook, Innovator and creator of BRAIN-MOVE, joins us from the United Kingdom for this special WEBINAR. BRAIN-MOVE is a game changer in the world of human movement especially for those living with pain, balance challenges, coordination, flexibity and much more. Sharing practical neuroscience, he will guide participants in decoding their movement preferences and help them as they begin to create their BRAIN-MOVE First Aid tool box.
Stephen Braybrook has his Masters Degree in Biomechanics and is internationally known for teaching and helping others free their pain patterns through movement. He brings a completely fresh perspective to share as he values intelligent movement and free breath as central themes of his work.