Description
About this workshop:
Whether you're looking to increase clarity and focus, reduce stress, or simply rekindle the passion and inspiration for your work – there's an oil for that. Get introduced to the science and wisdom of essential oils, and discover how 1 drop of pure, therapeutic-grade plant essence can shift you from blah to a more balanced, connected, and happier state of being — in 20 seconds — stat. Come find out why and how for yourself at our FUN, interactive and experiential workshop. Walk away with at least 1 actionable insight that you can implement immediately to smooth out your entrepreneurial ride and focus on work that matters.
You'll Learn How To:
In this interactive and experiential workshop, you will learn how to use high-quality therapeutic grade essential oils, coupled with neuroscience principles and self-empowerment tools to:
1. Identify and release stress patterns, triggers, and behavioral 'knee-jerk' reactions
2. Establish new anchors and habits that will help you feel happier, more connected, and more empowered
3. Sustainably manage your moods and create emotional harmony at work, at home, and in relationships to uplevel your overall wellness from the inside out. Entrepreneurs who have participated have reported less stress, less overwhelm, and less distractions at work; and experiencing more room and energy for what matters – like connecting deeply within and with others, feeling confident to step up and play big, and being in control of their state of being (no matter the external circumstances).
Workshop Schedule:
● Arrive, grab a snack, take a seat. (15m)
● The science and soul of mental and emotional stress (10m)
● What are essential oils, how they work, what oil for what? (15m)
● Hands-on Activity (20m)
○ What's your Emotional Harmony Quotient.
○ Try the recommended oil(s) to improve your quotient
○ Measure again!
● Discussion + Q&A (20m)
***Please bring your phone, tablet or laptop!
Meet your Instructors: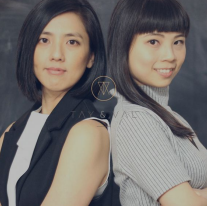 Tay & Val are global speakers, wellness advocates, and purpose-leadership mentors who help seasoned and soulful entrepreneurs uplevel their success from the inside-out. Committed to helping visionary leaders meet their call to greatness with clear-eyed vision, groundedness, and certainty – they are a dynamic duo who have spoken at over 400 public talks and national radio and TV appearances (across twelve countries), including two TEDx talks. More recently, their work has also been featured on online platforms like Thrive Global, Huffington Post, MindBodyGreen and more.
"Big-hearted. Soul-expanding. Cartographers of Possibility. That's three adjectives that come to mind when it comes to Tay & Val. I believe that our businesses and careers are mirrors of our internal landscape. When we seek growth, we sometimes feel stuck in what Joseph Campbell calls "Act II". That was how I felt in seeking to expand myself and my business. Tay & Val listened, intuited, and provided me with a safe supportive space that allowed me to face what I'd been blind to, and then to start the process of overcoming them. Our session gave me the courage to pitch Elephant Journal and The Huffington Post for the first time. And very quickly, I received positive replies. That was just the beginning. I'm staying tuned for more and am infinitely grateful. Big thank you, lovely ladies." — Dr. Perpetua Neo, Psychologist