Description
(Speaker) Romero Britto -
With an iconic style that The New York Times described, "exudes warmth, optimism and love,", Romero Britto is an international artist that uses vibrant, bold and colorful patterns to reflect his optimistic view of the world around him. His playful themes and hard‐edged compositions, combined with his unique talent, unshakable resolve and belief in his art, have granted him worldwide recognition, with exhibition in galleries and museums in over 100 countries and counting.
The artist's pop sensibility has leant itself to collaborations with global brands such as Audi, Bentley, Coca‐Cola, Walt Disney, Evian, Hublot, and Mattel, to name a few.
Britto's work evokes happiness and hope using a visual language all its own and is, simply, relatable to all.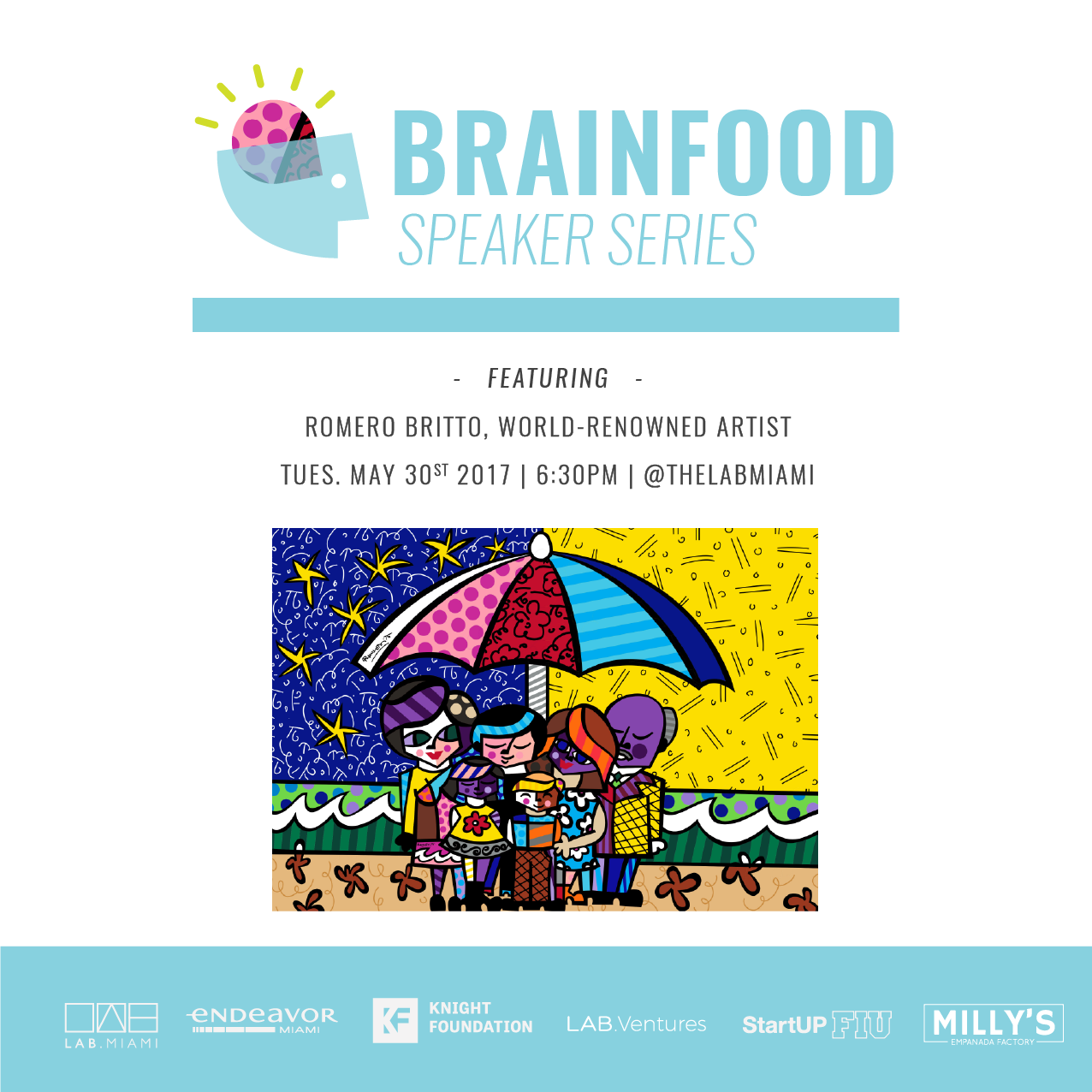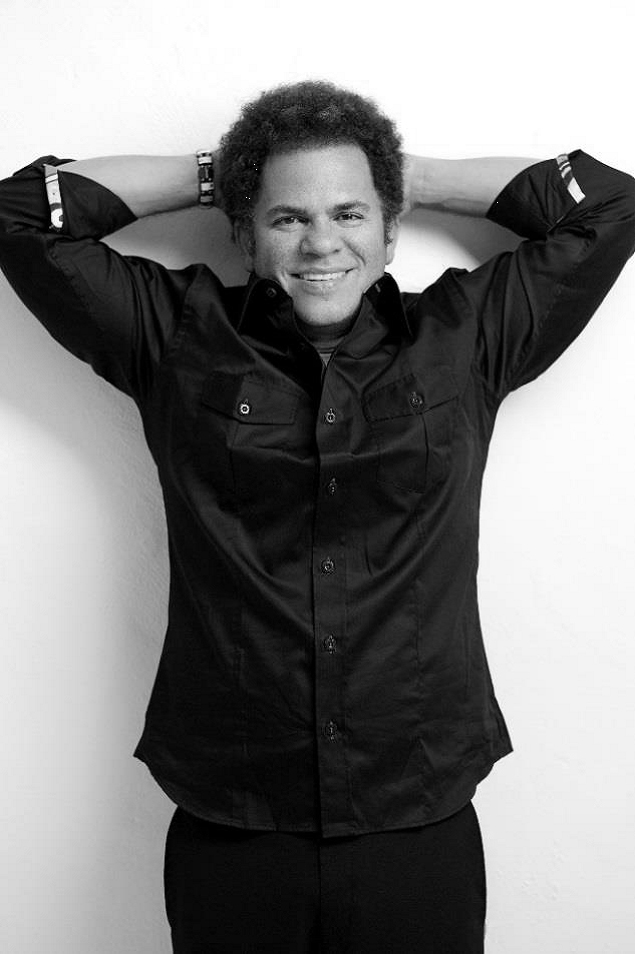 (Moderator) Laura I. Maydon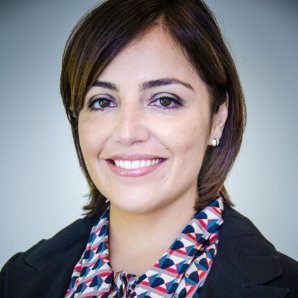 Managing Director of Endeavor Miami. Business executive with experience in sales, product and business development, mergers and acquisitions (M&A), investor relations and private equity within multinational environments. Direct leadership positions in: product development, identification of new opportunities and implementation of value creation strategies, cross-border negotiations, management of portfolio companies, structuring, due diligence and valuation of investment opportunities, business plan analysis, communication of corporate strategy to the financial community.

Specialties: Management, Sales and Product Development, Private Equity, M&A, Corporate Development
Entrepreneurship
Payments Industry
Latin America
---
Catering for this event provided by Milly's Empanada Factory !

---
Brainfood is a monthly, hands-on discussion with local entrepreneurs who share the secrets of their success. These monthly gatherings will help Miami startups and entrepreneurs understand the opportunities and challenges of launching and growing a business. Every participant will leave with a wealth of new ideas and key, practical advice to advancing one's own entrepreneurial career. Brainfood is presented by Endeavor Miami and takes place at The LAB Miami in Wynwood, generally on the last Tuesday of each month.
#BrainfoodMIA #LABventures
@thelabmiami | @endeavorMIA | @knightfdn | @startupfiu
Presented in collaboration with: