Description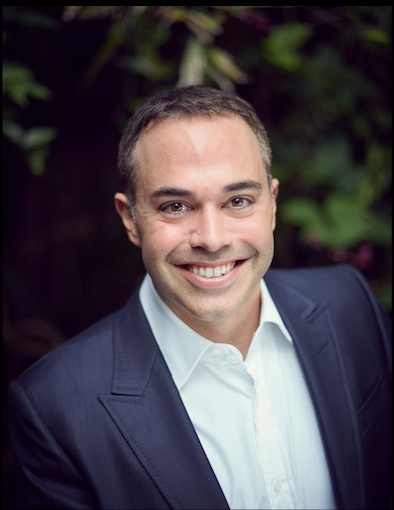 David Koretz (Speaker)
David Koretz is the Founder & CEO of Plum, the company delivering perfect wine by the glass in luxury homes and hotel rooms around the World.

David was previously the Founder & CEO of Mykonos Software, which was acquired by Juniper Networks in 2012 for $80 million. Under his leadership, Mykonos was awarded the Wall Street Journal Innovation Award. Following the company's acquisition, he served as the Corporate VP of Products & Strategy for Juniper's security business.

David is the inventor of a dozen technology patents and was recognized as an innovator by Bloomberg BusinessWeek. Though he is technically (and spiritually) a college dropout, he has completed executive education at Harvard University, Stanford University and the Rochester Institute of Technology. David serves as Chairman of the Board of Adventive. He is a wine fanatic, aspiring nomad and lover of all things street food.
---
(Moderator) Andrew Quarrie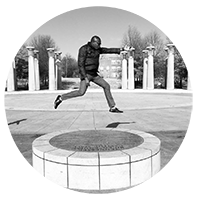 Andrew Quarrie is the Founder of Jurnid, a web platform where digital marketers and creative agencies source freelance content writing. Over a decade as a multifaceted creative, Andrew now focuses on user-centric B2B and B2C branded offline and online content. His freelance/consulting career involved projects spanning both regional companies throughout South Florida and multi-national brands. Andrew has worked in myriad professional creative roles, which includes chief audio engineer, multimedia producer, web UI/UX design, and digital marketing. He now pours his experience into Jurnid as CEO/Chief Content Strategist. Andrew is also the host of Jurnid Sessions, a tech and content strategy meet-up. He recently launched Urbanism Summit, a full day event for multi-disciplinary discussions and activations by expert practitioners of new urbanism. Andrew is also a board member of The Fairchild Palms, supporting the environmental conservation initiatives of The Fairchild Challenge of the Fairchild Tropical Botanic Garden and a member of the Vizcaya Museum's Tech Advisory Committee. Find him on Linkedin: http://linkedin.com/in/andrewquarrie
---
Brainfood is a monthly, hands-on discussion with local entrepreneurs who share the secrets of their success. These monthly gatherings will help Miami startups and entrepreneurs understand the opportunities and challenges of launching and growing a business. Every participant will leave with a wealth of new ideas and key, practical advice to advancing one's own entrepreneurial career. Brainfood is presented by Endeavor Miami and takes place at The LAB Miami in Wynwood, generally on the last Tuesday of each month.
#BrainfoodMIA #LABventures #TheLABMiami