Description
Albert Santalo (Speaker)
Albert Santalo is a computer scientist, Internet entrepreneur and angel investor with experience in high growth, venture-backed technology companies. His passion lies in designing products and building companies that disrupt traditional business models. He is an advocate for empowering entrepreneurs everywhere to build Silicon Valley technology companies in their local communities and was standing alongside President Obama at the signing of the Jobs Act in 2012. He is founder and CEO of 8base, a developer acceleration platform that enables web and mobile developers to create enterprise applications on a serverless back-end. 8base competes in the low-code development platform market which is expected to grow from $4.3 billion in 2018 to nearly $22 billion by 2022, driven by the demand for digital transformation. Albert is also a board member and/or advisor to various technology ventures and has raised in excess of $100 million for his companies.
He is the former Chairman and CEO of CareCloud, a company he founded in 2009 that is working to modernize the antiquated healthcare industry with a cloud-based platform. CareCloud reached #127 on the 2014 Inc. 500 list and is backed by NVP, Intel Capital, First Data Corp. and others. Previously, he was Founder and CEO of Avisena, a revenue cycle management company for physicians. Prior to Avisena, he worked at the Hackett Group / Answerthink (NASDAQ: HCKT), a management consulting firm, where he served as a director in the IT Transformation and Strategy Practice. During his tenure at Answerthink, he worked with Global 2000 companies, assisting them with technology strategy and transformation initiatives.
Matt Haggman (Moderator)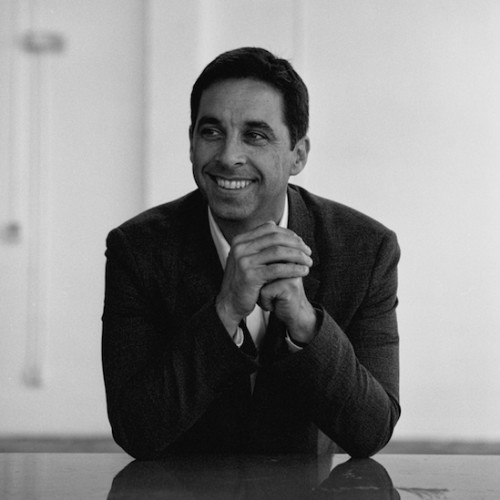 Matt was an award-winning journalist at The Miami Herald and Daily Business Review, Miami Program Director at Knight Foundation and, most recently, a candidate for U.S. Congress.

As Miami program director, he launched Knight Foundation's initiative aimed at building Miami's startup and entrepreneurial community. Over nearly six years, Matt led $28 million in investment to launch programs including Endeavor Miami, The Idea Center at Miami Dade College, 500 Startups, Babson WIN Lab, eMerge Americas, Black Tech Week and LaunchCode South Florida, among many others.

Previously, Matt was an award-winning journalist. He initially covered legal affairs for the Daily Business Review before moving to The Miami Herald, where he spent nearly eight years covering real estate, local government and worked as an investigative reporter. Awards include the Gerald Loeb Award, the highest honor in business journalism.

Matt serves on the boards of Endeavor Miami, New World Symphony and U.S. Global Leadership Coalition Florida Advisory Committee.

Most recently, he was a candidate for U.S. Congress. He earned a Bachelor of Arts from Tulane University and a law degree from Vermont Law School and grew up in Cambridge, Mass.
---
Brainfood is a monthly, hands-on discussion with local entrepreneurs who share the secrets of their success. These monthly gatherings will help Miami startups and entrepreneurs understand the opportunities and challenges of launching and growing a business. Every participant will leave with a wealth of new ideas and key, practical advice to advancing one's own entrepreneurial career. Brainfood is presented by Endeavor Miami and takes place at The LAB Miami in Wynwood, generally on the last Tuesday of each month.
#BrainfoodMIA #LABventures #TheLABMiami