{braindump} Seattle 2013

Saturday, December 14, 2013 from 9:00 AM to 5:00 PM (PST)
Event Details
BREAKING NEWS - Dec 10th. Tuesday

Six "Go Home and Hack" contest announced on Facebook! Prizes range from Nokia Lumia to Beats Studio headsets to $60,000 of Azure credits!!! More info here! https://www.facebook.com/pages/Gohomehack/167598503449317

"I Know Kung Fu..."
Remember the scene in The Matrix when Neo said "I Know Kung Fu"?
We're going to do that on Dec 14, 2013 at the Impact Hub Seattle. Well, we won't have spiky, metallic probes to jam into the back of your head, but we'll have some of the hottest groups in the Matrix tech business who will be there to show you how to use their APIs, consumer their services, and build your app or game from ground up. Additionally, we'll have case studies of how people have used some of the popular frameworks to build their apps and games from ground up.
Who is this for?
The event is primarily for a technical audience who is working on an existing app or solution that can benefit from leveraging some really versatile and powerful APIs and services to make their existing solutions even more awesome, and those who may be considering a project and need the 411 on the frameworks and tools that they should consider. No prior knowledge is required, but expect to see a lot of code and demos.
What will I learn?
How to use APIs to improve, monitor, or augment your solutions. Think steriods for your apps and solutions (not that we condone PED!!!) Basic introduction to using various frameworks and tools to build your app.
Detailed Program
Subject to changes, here's the star-studded agenda! (We've got a few more to squeeze in!) 
We've two tracks: Apps and Games, and API and Services
TRACK: APPS AND GAMES 
Not the Robots using Unity

SPEAKERS:

Eli and David, Not the Robots
 

"Not the Robots" is a procedurally generated stealth game that was created by one game developer and one audio designer over the course of about a year.  The two had previously released seven free browser-based titles, but Robots marked their first foray into the scary world of commercial 3D games.  They will explain how the switch to Unity (from Flash) affected their development - particularly, how the game would have been totally and completely impossible without such powerful tools.  They will also cover some development challenges that arose and show how Unity helped to alleviate them.

 
11:00 - 12:00 
C++/DirectX 
SPEAKERS: Doug Erickson, Mike Riches, and Madhura Nirkhe
Interested in learning how to get started using  DIrect X 11.2 in your Windows Store C++ app? Join Doug and Mike from the Windows Developer Content team as they discuss the basics of DirectX and demonstrate how you can use the new Visual Studio templates to start creating games. Note: Some knowledge of C++ (C++11) and graphics programming terminology is assumed.
12:00 - 1:00 - Lunch!!!
1:00 - 2:00 
Introduction to Cocos2d 
SPEAKERS: Sanjeev Dwivedi 
Cocos2d-x is an extremely popular cross platform open source 2D game engine with over 25% share of all mobile games built in the world. With Cocos2d-X, you can deploy to Windows, Windows Phone, iOS and Android with the same code base. It is very light and extremely fast. Cocos2d-X based development is C++ based, so a knowledge of C++ is a prerequisite. In this session, I will walk you through setting up a Cocos2d-X project on Windows and Windows Phone as well as showcase how you can build a simple Cocos2d-x game with relatively little effort.
2:15 - Raffle #3 and giveaway prize!
2:15 - 4:30 (double session) 
Cross Platform Mobile Development in C# with Xamarin 

SPEAKER: Bryan Costanich 
In this talk, we're going to examine how C# is available as a first-class citizen everywhere developers want to be. Focusing on a deep dive on how to create cross-platform mobile applications, in C# for iOS, Android, and Windows with Xamarin. Along the way, we'll look at the architecture necessary to support maximum code sharing and reuse and provide guidance and best practices for handling fragmentation across and within the platforms. To illustrate these points, we'll look at real world example applications and the architecture and patterns that power them.
TRACK: API AND SERVICES

SPEAKER: Cooper Marcus
APIs don't just make building great software easier, they make distributing software and finding customers easier too! In this talk you'll get actionable tips on optimizing your API strategy for maximum business benefit.
 
11:00 - 12:00 
Entity Framework 6 
SPEAKER: Rowan Miller 
Entity Framework (EF) is an object-relational mapper that enables .NET developers to work with relational data using domain-specific objects. In this demo-centric session we'll look at how EF can map to an existing database or generate a database for you and evolve it over time using migrations.

1:00 - 2:00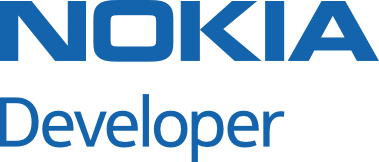 SPEAKER: Jan Hannemann 
In this presentation, Jan will introduce you to various Nokia programs that help developers to succeed in the Windows Phone market. You will learn how to get instant rewards for your apps, how to market your apps and how to get funding for your next big idea. Nokia also provides API's/SDK's that enable you to produce outstanding mobile apps. Learn how to create location aware applications with Nokia Maps. Make your apps more entertaining with the easy to use Nokia Music API. Photo apps are one of the most downloaded categories in the market. With the Nokia Imaging SDK we make it easy to bring your photo app to the next level with custom or more than 50 ready to use filters.
 2:15 - 3:15 

Apptentive is the easiest way for any company with an app to talk with their customers. Apptentive's in-app tools power higher ratings, better reviews, more downloads, higher retention, and direct customer feedback.
In this presentation we will demo the various tools Apptentive provides to help app developers receive better ratings and reviews, get actionable feedback and data, and provide support optimized for mobile devices. Learn how to use in-app rating prompts, feedback forms, in-app messaging, and surveys to understand your mobile customers. 
 3:30 - 4:30 

Email plays a critical role in modern web apps. This is especially true of transactional or "system" emails, which are responsible for engaging customers a very timely and personal level; these emails need to be true extensions of the user experience.
Unfortunately too many companies overlook the importance of transactional communication, often with damaging consequences. sendwithus, with their partner SendGrid, helps modern web companies leverage transactional email at scale by empowering customer and product focused teams to take control of this powerful messaging. 
.
What? No Hacking?
Can't expect teaching you these kung fu without sending you to the dojo (or octagon if you prefer)! We'll announce a few unique "Go-Home-And-Hack" app-building contests with a variety of prizes including a Nokia Lumia phone, Microsoft hardware, a Windows 8 tablet, and lots more! More details to follow! (If you want to star hacking right then and there, don't let us stop you! There will be folks there to help answer questions.)
Blue Pill or Red Pill?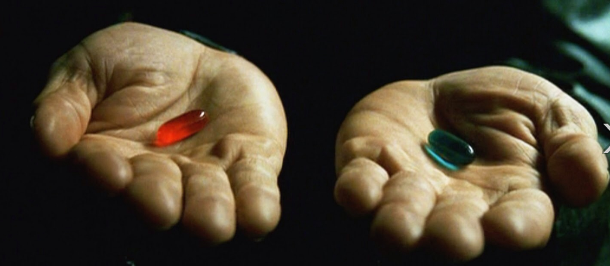 This is your last chance. After this, there is no turning back. You take the blue pill - the story ends, you wake up in your bed and believe whatever you want to believe. You take the red pill - you stay in Wonderland and I show you how deep the rabbit-hole goes... and oh, we'll provide breakfast and lunch ;) 
Wait a minute, you mentioned something about prizes...
In addition to the "Go-Home-And-Hack" contest, the first 15 attendees to register non-discounted tickets will receive a 16GB USB stick and the first 50 attendees to register (discounted or not) goes home with a tablet stylus. You would have to be present to come get your prize of course ;)
Oh wait, there's more!
Courtesy of Microsoft User Research, we will be giving away prizes in between sessions for attendees who put their name in the hat for research participation. MUR is looking to give away some pretty cool prizes like copies of Office for Mac, Windows 8, and hardware!!!
Thank you for making this possible, sponsors!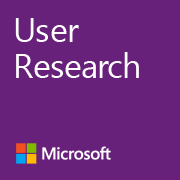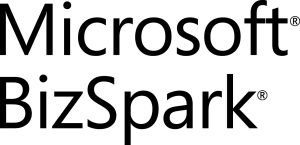 When & Where

Impact Hub Seattle
220 2nd Ave S
Seattle, WA


Saturday, December 14, 2013 from 9:00 AM to 5:00 PM (PST)
Add to my calendar
Organizer
Microsoft (Developer and Platform Evangelism) and friends from the community join forces to make this event possible :)