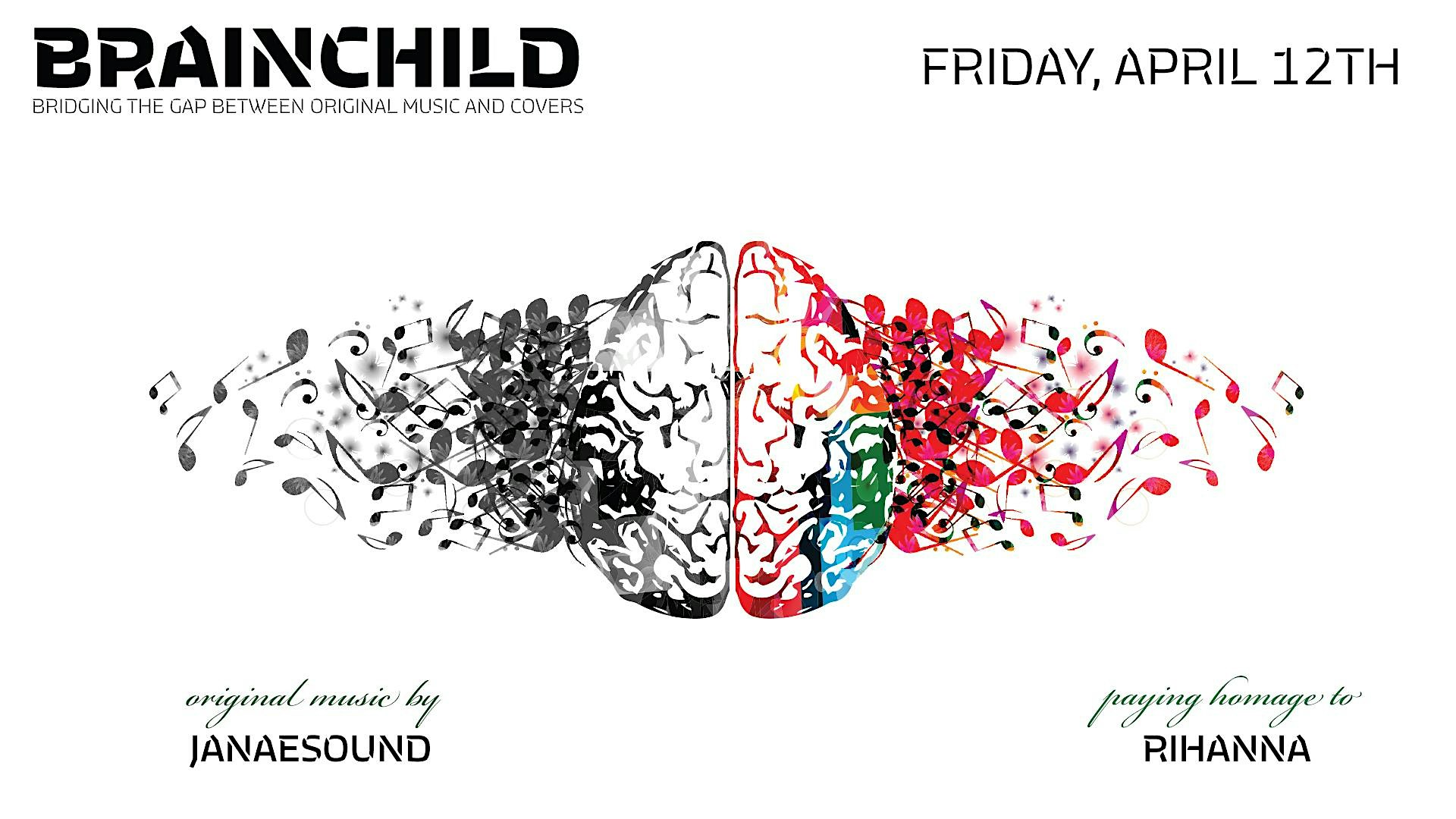 About this Event
Friday, April 12th
Empire & Rad Plaid Present
BRAINCHILD: JanaeSound + Rihanna
Join us for our newest series, BRAINCHILD!
What is it? Brainchild is an evening of music bridging the gap between covers and originals. Our goal is simple, to provide an evening of music you love, and introduce you to new music, locally grown right here in Maine!
This month we have the JanaeSound, performing an entire set of her original music, followed by a set dedicated to pop powerhouse Rihanna.
Meet the performers: https://www.facebook.com/JanaeSound/
JanaeSound harnesses an unforgettable voice that is known to stir the soul. The powerhouse rock singer hails from St. Louis where she began cultivating her love for music at the tender age of 9 through the Opera Theatre of St. Louis. Known for her laser focus and unshakeable drive, JanaeSound was unsurprisingly tapped to open for FloRida alongside hometown hero Allen Gates this past summer at the St. Charles Family Arena. Regionally, JanaeSound has clocked over 80 shows since her debut performance at Portland House of Music and Events (July 2017). Including The Bitter End (NY), the Mint (LA), Sunaana Fest, and Harvest Moon Fest. She recently released a new record and has been touring coast to coast in support of the her new release.
website: www.janaesound.com
soundcloud: www.soundcloud.com/janaesound/diamonds
instagram: www.instagram.com/janaesound
Meet out partners: Rad Plaid
We help you fall in love with local music. For the first time or all over again. We are a Portland, Maine company connecting local music fans, artists, and venues in the simplest most delightful way possible. We're deeply passionate about music, the vibrant communities that surround them, and providing a sustainable way for live musicians to be successful—whatever your definition.
Doors at 9pm
Originals: 9:45pm - 10:30pm
Covers: 10:45pm - 11:45pm
21+ w/ valid ID | $10 cover