Description
NOTE: THIS IS A 2 PART COURSE: Part 2 in Kildare will be held Wednesday March 27th 4.30pm
BRAINCALM(TM) TRAINING : parents, SNAs & SEN teachers will learn Brenda Cassidy's groundbreaking 15 minute a day simple physical activity program that has shown to 'calm & focus' primary school age children.
** This is NOT a course for therapy staff.
Tutor: JENNIFER CURRIE, Special Ed. Post Primary Teacher, Certified Braincalm Tutor & Practitioner
** Jennifer has used the Braincalm Programme daily with her own pupils for over a year.
''Brenda, my son changed in only 6 weeks. He is so much calmer & is now able to REGULATE HIMSELF. Thank you so much for developing this brilliant program.''
Caroline O Reilly, Parent of a 10 year old boy, Cavan. (Caroline attended Braincalm Training in Feb. 2018)
(Results may vary- please see www.brendacassidy.com for more details)
Tickets for this workshop are very limited & tend to sell very quickly- please book ASAP to avoid dissappointment
*** Please note - the 'BRAINCALM PROGRAM (TM)' is NOT a replacement for OT therapy. ****
Brenda Cassidy (an OT but also a Mum of 2 'sensory children') has taught the 'BRAINCALM PROGRAM' to over 3000 people and it is changing homes & classrooms all over Ireland. In over 80% of children taken through it daily we have seen
*improved concentration/attention
*improved sitting/writing
*less fidgeting/moving/squirming/biting/chewing
*better behaviour control
*improved social skills
*improved mood/children reporting 'feeling happier' , better attendence to school
*less anxiety
Join us for this opportunity to attend LIVE TRAINING WORKSHOPs. After attending BOTH 2 hour workshops
you leave with
....... 24 week program (4 x school terms) of a tried & tested OT based therapy sensory calming program which is a 'one stop shop shop' to help your 1 in 6 children in schools today with a variety of issues
- ideas to use 'pieces' of Braincalm to use to 'refocus & settle' children for homework & resource sessions
- printed materials
- a chance to learn about dysregulated children in mainstream classes & preschools
- a chance to network with & learn from other parents & school staff
- access to a closed facebook practitioners group where you can get support and advice from Brenda Cassidy & other practitioners
*** You will receive a certificate of completion at the end of the 2nd class.
*** Please note the price of the ticket covers BOTH 2 hour workshops
PART 1:1st date, 2 hours
Theory, understanding which children are suitable for the Braincalm Program (the dysregulated child)
Video & live demonstartion of BLOCK 1: the first 6 weeks of the program,
How to get started at home in school/preschool & the 'GOLDEN RULES' to be successful with Braincalm
Equipment needed
Precautions that MUST be adhered to when running Braincalm(review of the disclaimer form)
PART 2: 2nd date, 2 hours
Review of how everyone is doing with using BLOCK1
Videos & live demonstartions of Blocks 2,3 & 4 (the remaining 18 weeks of Braincalm)
Networking, Q & A
Presentation of completion certificates
Organizer of Braincalm Training For SNAs, SETs & Parents KILDARE Mar6th/Mar 27th:2 parts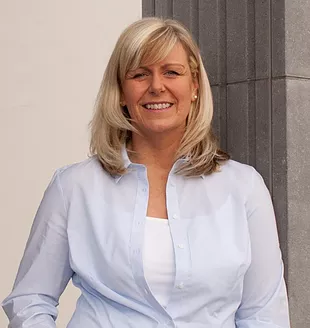 Brenda Cassidy, developer of the BRAINCALM™Program, is an occupational therapist (OT) and mum to three children -one of whom presents with dyspraxia and  hypersensitive sensory processing disorder and a second who is a 'sensory seeker'. Brenda is author of 'FUNPRAXIA' -a simple manual about dyspraxia which includes a simple physical skills boosting programme which is vailable as a course on www.brendacassidy.com and has created other courses to build hand & core strength. Brenda frequently gives commentary around children's issues on national TV, radio & newspapers. She has appears numerous times on Ireland AM.
She has taught her highly effective and successful 15-20 minute a day brain organising & brain calming program 'The BRAINCALM™Program' to thousands of school staff and parents to help them 'settle' dysregulated children and help them become calm, focused and ready to learn.
Brenda has an intense passion for preventative health and  has completed a  Diploma in Health, Fitness and Nutrition. 
Due to the success of the Braincalm Program and due to her own family commitments, Brenda has trained a number of highly experienced tutors to run the training sessions. All of Brenda's tutors have attended multiple live courses with Brenda , are practitioners of the Braincalm Program. Brenda's tutors are also early years specialists, teachers, principals & OTs- some of her tutors are parents of 'SGO' children.
www.brendacassidy.com