BRAINCALM REFRESHER (For school staff who have completed the original Braincalm Training ONLY )
About this event
BRAINCALM REFRESHER (For school staff who have completed the original Braincalm Training ONLY )
Description:
This is a live webinar which will be given by Brenda Cassidy, OT & Creator of the BRAINCALM Programme.
This 2 hour refresher is for*school staff who completed Braincalm training in the past but did not receive a certificate
NOTE: It is now illegal to practice BRAINCALM without a certificate
* school staff who are practicing the 15 minute a day/5 day a week programme but would like to review techniques to get better results* school staff who completed the original BRAINCALM training
Organizer of BRAINCALM REFRESHER 2hr course** for school staff who are Braincalm Trained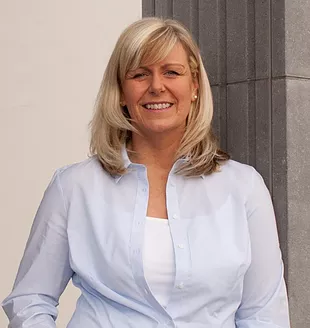 Brenda Cassidy, developer of the BRAINCALM™Program, is an occupational therapist (OT) and mum to three children -one of whom presents with dyspraxia and  hypersensitive sensory processing disorder and a second who is a 'sensory seeker'. Brenda is author of 'FUNPRAXIA' -a simple manual about dyspraxia which includes a simple physical skills boosting programme which is vailable as a course on www.brendacassidy.com and has created other courses to build hand & core strength. Brenda frequently gives commentary around children's issues on national TV, radio & newspapers. She has appears numerous times on Ireland AM.
She has taught her highly effective and successful 15-20 minute a day brain organising & brain calming program 'The BRAINCALM™Program' to thousands of school staff and parents to help them 'settle' dysregulated children and help them become calm, focused and ready to learn.
Brenda has an intense passion for preventative health and  has completed a  Diploma in Health, Fitness and Nutrition. 
Due to the success of the Braincalm Program and due to her own family commitments, Brenda has trained a number of highly experienced tutors to run the training sessions. All of Brenda's tutors have attended multiple live courses with Brenda , are practitioners of the Braincalm Program. Brenda's tutors are also early years specialists, teachers, principals & OTs- some of her tutors are parents of 'SGO' children.
www.brendacassidy.com