BRAINCALM INTENSIVE (Formerly the original Braincalm Programme)
About this event
BRAINCALM INTENSIVE : SNAs & Resource Teachers will learn & become certified in the 24 week original BRAINCALM PROGRAMME- Now renamed BRAINCALM INTENSIVE.
Braincalm Intensive contains
*specific OT physical & mental exercises which are completed for 15 minutes a day 5 days a week in a room seperate from the classroom with up to 3 pupils.
Braincalm changes happen '3 layers' down deep inthe brain & creates 'long term BRAIN CHANGES' & therefore behaviour changes (including reducing anxiety, boosting self esteem,self. regulation & attention)
See www.brendacassidy.com/braincalm for more information
Braincalm Intensive will train you in how run the original Braincalm Programme in your school setting (where 3, 2 children or 1 child) can be taken out of class for 15- 20 mins daily 5 days a week. You will be taught the 24 week programme. & become a certified Braincalm Practitioner Within YOUR school after completion.
This will be a 4 hour course. Please have a packed lunch ready, wear comfortable clothing, use headphone. Multiple breaks will be given.
Organizer of BRAINCALM FOUNDATIONS + BRAINCALM INTENSIVE Training (1day 9.30am-4.30pm)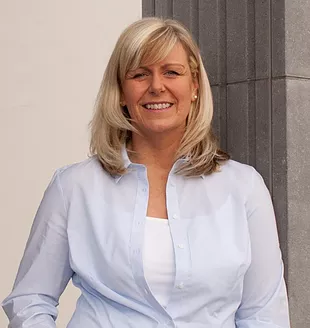 Brenda Cassidy, developer of the BRAINCALM™Program, is an occupational therapist (OT) and mum to three children -one of whom presents with dyspraxia and  hypersensitive sensory processing disorder and a second who is a 'sensory seeker'. Brenda is author of 'FUNPRAXIA' -a simple manual about dyspraxia which includes a simple physical skills boosting programme which is vailable as a course on www.brendacassidy.com and has created other courses to build hand & core strength. Brenda frequently gives commentary around children's issues on national TV, radio & newspapers. She has appears numerous times on Ireland AM.
She has taught her highly effective and successful 15-20 minute a day brain organising & brain calming program 'The BRAINCALM™Program' to thousands of school staff and parents to help them 'settle' dysregulated children and help them become calm, focused and ready to learn.
Brenda has an intense passion for preventative health and  has completed a  Diploma in Health, Fitness and Nutrition. 
Due to the success of the Braincalm Program and due to her own family commitments, Brenda has trained a number of highly experienced tutors to run the training sessions. All of Brenda's tutors have attended multiple live courses with Brenda , are practitioners of the Braincalm Program. Brenda's tutors are also early years specialists, teachers, principals & OTs- some of her tutors are parents of 'SGO' children.
www.brendacassidy.com