Description
Join an experiential workshop that helps you map out your big goals to the actions you need to take - and bring on this spring, ready for growth.
The outer urge to "spring clean" our houses + environments hits us every year, but what about our brains This workshop is designed to clean the grey matter of your brain & kickstart your springtime productivity! It's time to clear out the cobwebs, old habits & thought patterns that are holding you back.
Learn to implement new routines & structures to keep you on track & clear-minded about where you are headed this year. Review your goals, discover what is holding you back, and get out of your own head about it.
Who (should come)?
Those who want to stop procrastination, old habits & behaviors from taking over their brains.

Those who are looking for new ways of getting their tasks done, and create the motivation needed to cross things off their to-do list.

Women and men who need help and guidance implementing this new behavioral intelligence, learning WHY it's so important to train & maintain your brain.

Humans who want to feel like they are sharp and alert, with a clear path to their desired goal/outcome.

All are welcome!
What does this workshop include?
Learn a set of tools that will help your brain re-set itself when you become caught in an unproductive frame of mind.

Decide what needs your focus and why your tasks and goals really matter to you.

Learn to find an endless source of motivation within yourself, anytime you need it.

Lessons on planning your life for optimized productivity, clearing out all your old habits and beliefs, and creating positive behavioral loops that help you thrive at work and in your life!

How and when do I do my best work? Learn how to find your "flow time" and get it all done.

Get coaching, behavioral intelligence skills, and useful, actionable advice you can take home & apply right away.

Leave with a workbook full of your notes and exercises, an accountability buddy, and a brain full of new ideas!

Light snacks and coffee/tea will be provided.
Where (is it)?
Centre for Social Innovation 215 Spadina Avenue - (Spadina and Queen)
When (is it)?
Wednesday, March 28th 6:30pm-9pm
Why (should you come)?
Your brain is a muscle, and if you don't exercise it, you risk losing the chance to develop it (and yourself!) Improve your growth mindset, sharpen your mind, and learn new ways to focus in this intense + fun evening of learning + personal development.
How (to get there)
Subway: Take Line 1 to Osgoode station, walk west along Queen Street until you get to Spadina and turn right, walking north on Spadina until you see 215 Spadina (Sonic Boom and Dark Horse Espresso are on the main floor)
Car: There are paid parking lots on Sullivan St and Spadina Ave, as well as street parking.
* The Alterna Room is located on the 4th floor of the Robertson Building - take the elevator to 4 and walk towards the windows until you see the Alterna Savings Room on your right.
Stop worrying. Start working. Stop filling up your schedule. Start training your brain for an endless stream of enthusiasm and motivation. Are you going to be the one that finally gets your brain on board with your true goals, once and for all?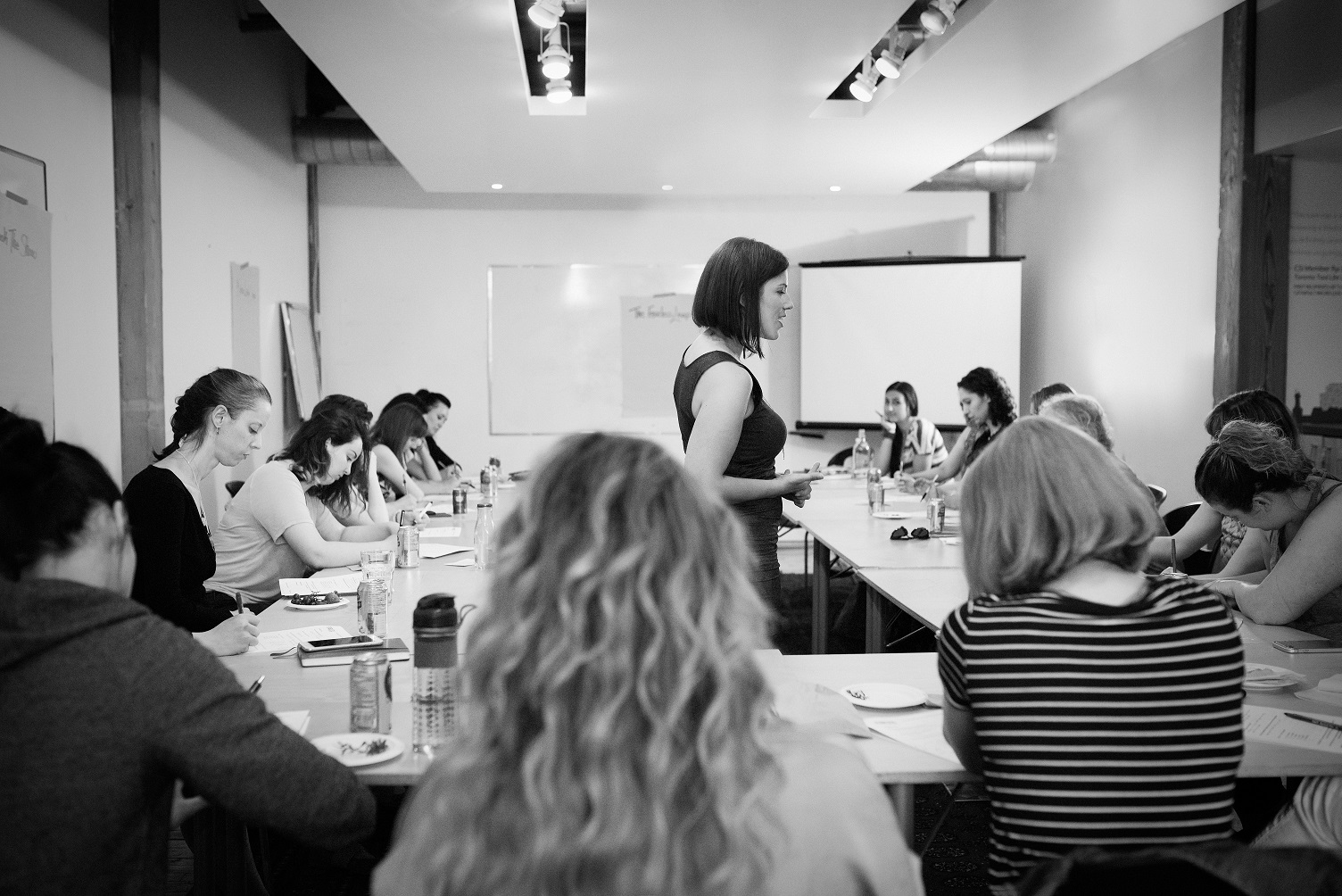 Reserve your spot today!