Sales Have Ended
Registrations are closed
Ticket sales have ended for this event. To find out what's coming up next, visit my website at phyllisginsberg.com. If you've got a question, email me at phyllis@phyllisginsberg.com. Love, Health & Happiness, Phyllis Ginsberg, M.A., MFT
Sales Have Ended
Registrations are closed
Ticket sales have ended for this event. To find out what's coming up next, visit my website at phyllisginsberg.com. If you've got a question, email me at phyllis@phyllisginsberg.com. Love, Health & Happiness, Phyllis Ginsberg, M.A., MFT
Description
Brain Makeover Jump Start with the Author


---


Are you ready for 2020 to be different?
Would you like to ditch old patterns and habits that are keeping you stuck?
For example, do you struggle with handling stress & anxiety? Losing and maintaining weight? Making and keeping money?


During our time together, you'll...
Get started on the path to a Happy, Healthier & More Abundant Life with proven methods!

Learn what to focus on for the most benefit to you personally.
Be on your way to lasting change in any area of your life.
---
Insights from the Author
In Brain Makeover Jumpstart, I'll be sharing in-depth insights into the weekly readings of my new book, Brain Makeover. Together we will go through the first five weeks to actually change your brain! You'll be building new neural pathways as you put into action, quick, simple, and powerful daily activities.
Why do I want this for you?
I know what's possible for you when you improve your health, a relationship, your business life, or your career. When you're feeling good, happy, healthy, positive, and connected... you're more productive, and life flows with greater ease. Imagine how different your life would be if stress, fear, overwhelm, and anxiety wasn't guiding your thoughts.
Why a Brain Makeover?
The content in Brain Makeover is the foundation for the work that I do for my own transformation and with clients for the past 30 years. It's in the application of doing something different that you change your brain. It could be as simple as shifting your focus from one way of looking at a situation to another or gaining a new perspective. It might be by having a new outlook about something or someone.
---
Here's how it works
First, you'll take the Brain Makeover Assessment. Then each Sunday, you will receive a short audio download on the topic for the week. On your schedule, you'll read the weekly reading and listen to the audio. Then take a couple of minutes each day to do the daily activity. It's that simple!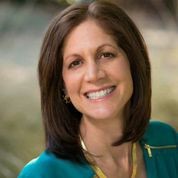 You won't be doing this alone! I'll be here to help and support you to stay plugged in and on track in a private Facebook group.
---


Weekly Topics:
Week 1 - Experience greater happiness and learn why it's essential to your well-being.
Week 2 - Put into practice a way to change your brain in only 18 seconds.
Week 3 - Discover the one thing that produces greater health, happiness, and creativity.
Week 4 - Inner peace is possible with a simple way of thinking.
Week 5 - Choices become clearer with less resistance.



"Your Brain Makeover tips are definitely helping me to relieve and release those pressure thoughts away and allow a much more restful sleep." – L.M.
"Once you learn how your brain works it all makes sense. Phyllis' weekly messages will help to transform your physical and emotional stress to a new level of calm and happiness with practical practices that are easy to implement and are very user-friendly!" – Debbie Katz, MFT
"Simple and Powerful!" – John Gray, Ph.D., #1 New York Times bestselling author of Men Are from Mars, Women Are from Venus
---


Is Brain Makeover Jump Start for Me?
This is not a passive program. It's for those who want guidance, support, and me, the author, to walk you through simple ways to change your brain so that you can improve that one area of your life that is getting in the way of being happier, healthier, or more abundant.
Are you ready to transform your health, a relationship, or a specific area of your life? Are you ready to say YES to YOU?
It doesn't have to be difficult or take a long time to get the results you want, especially because you won't be doing it alone. I will be with you every step of the way.
If You Want Something Different, You Must Do Something Different On Purpose.
It's easy to buy a book, get excited, have the best intentions, start something, and then get pulled back into old patterns. Or worse, you buy a book and come January 14th; it might sit there, forgotten.
Let's do this together! Register TODAY!
Brain Makeover will change your thinking, and by changing a thought, you CAN change your life!