Description
Connecting Research, Technology, and Integrative Health in one transformative event.
The Future of Brain Health event is curated for health and wellness professionals and otheres from all disciplines to learn from three internationally leading neuroscientists trained in human performance, mental health, and longevity. Attendees will gain practical insights, learn new innovations, and make valuable connections in the areas of Health & Wellness, Research, and Tech.
WHO SHOULD ATTEND #BrainHealth
Clinicians/practitioners, mental health therapists, movement trainers, bodyworkers, integrative medicine
Researchers, neuroscientists, STEM educators, healthcare innovators
Technologists, designers, entrepreneurs, makers, artists
Extreme sports, workplace wellness, and aging
Just curious

AGENDA & CONFIRMED SPEAKERS
6:00-6:30pm Mingle and meet potential collaborators (light food will be served)
6:30-6:35pm Welcome and announcements
6:35-7:40pm Presentations (see detailed bios below schedule)

Andrew Hill, Ph.D, international expert in cognitive neuroscience and qEEG, founder of Peak Brain Institute, lecturer at UCLA, host of Head First Podcast. He will present on qEEG Brain Mapping as Functional Neuroscience; using EEG data to inform models of brain performance and guide EEG biofeedback interventions.
Andrew Huberman, Ph.D, international expert in neuroplasticity, neuroscience professor at Stanford University, Huberman Labs. He will speak about modern understanding of brain function as dynamics & circuits; autonomic arousal and 'states' as the entry point for "working the brain"; respiration and vision adjusting the autonomic nervous system; time and space representations
Martin Picard, Ph.D, expert in mitochondria and psychobiology, associate professor at Columbia University and Picard Labs. He will discuss how energy fuels life and our physiological responses to stress, and how the brain with the rest of the organism influences how we perceive and respond to our environment.
7:40-8:00pm Expert Panel Q & A
8:00-8:30pm Mingle and meet more potential collaborators
---
PRESENTER BIOS
Dr. Andrew Hill, PH.D. Founding Director and Lead Neurotherapist at Peak Brain Institute
Dr. Hill is one of the top peak performance coaches in the country. He holds a Ph.D. in Cognitive Neuroscience from UCLA's Department of Psychology and continues to do research on attention and cognition. Research methodology includes EEG, QEEG, and ERP. He has been practicing neurofeedback since 2003.
In addition to founding Peak Brain Institute, Dr. Hill is host of the Head First Podcast with Dr. Hill, Lead Neuroscientist at truBrain, and teaches courses at UCLA in psychology, neuroscience, and gerontology.
Twitter: @AndrewHillPhD @PeakBrainLA Instagram: @PeakBrainLA Facebook: PeakBrainInstitute LinkedIn: AndrewHillUCLA #BrainHealth
Hear his interview on the Unbeatable Mind Podcast.
Hear his interview on the Bulletproof Podcast.

Andrew D. Huberman, Ph.D., Associate Professor of Neurobiology and Ophthalmology at Stanford
He is a world-renowned Stanford neuroscience professor and director of Huberman Lab at Stanford. He has made numerous breakthrough contributions to the fields of brain development, brain plasticity, and neural regeneration and repair. Scientific American has covered his breakthroughs towards curing human blindness and Alzheimer's, Rolling Stone has interviewed him to better understand the power of fear, and Discover recently covered his research with the legendary "The Iceman" Wim Hoff to determine how it's even possible to endure the record-setting feats in cold exposure. He has been awarded many distinctions including the McKnight Foundation Neuroscience Scholar Award and ARVO Cogan Award for his contributions to vision science and efforts to cure blindness.
In 2017, the Huberman Lab created a state-of-the-art virtual reality (VR) platform for probing the neural mechanisms underlying pathologic fear and anxiety. They collected 360-degree videos of fear-inducing scenarios such as heights and claustrophobia. The Huberman VR platform aims to help people cope with stress in daily life and in patients suffering from PTSD.
Dr. Huberman is also a science and medical advisor for Neurohacker Collective, makers of cutting-edge nootropic formulations for increasing cognitive and emotional capacity.
Keep up on all the exciting things Dr. Huberman is working on by following him on Instagram: @HubermanLab & Wikipedia #BrainHealth
Hear his interview on the Ben Greenfield Podcast.
Hear his interview on the MobilityWOD Podcast.

Martin Picard, PhD, Herbert Irving Associate Professor of Psychiatry and Neurology (in Behavioral Medicine) at Columbia University Irving Medical Center
Dr. Picard's laboratory at Columbia University investigates mitochondrial signaling to understand how and why mitochondria communicate with each other, with the rest of the organism, and how they influence brain function. His interdisciplinary group draws from knowledge in basic mitochondrial biology, stress physiology, social neuroscience, and mitochondrial medicine.
Dr. Picard first trained in neuroimmunology and received a PhD in mitochondrial biology of aging in 2012 at McGill University, Canada. During his studies, he also trained in systems biology, integrative medicine, and psychosocial oncology, with the eventual goal to develop an inter-disciplinary line of research in mitochondrial psychobiology. Martin then completed a postdoctoral fellowship in mitochondrial genetics at the University of Pennsylvania in the Center for Mitochondrial and Epigenomic Medicine with Doug Wallace, where he used electron microscopy and genetics to study mitochondrial communication. During this period, he also worked with Bruce McEwen at the Rockefeller University, and with Sir. Doug Turnbull at the Wellcome Center for Mitochondrial Research in Newcastle, UK. In 2015, he joined the faculty at Columbia University to launch the Mitochondrial Signaling Laboratory.
Twitter: @MitoSigLab #BrainHealth
Hear his interview on the Bulletproof Podcast.

---
GETTING THERE
Parking:

106 E Colorado Blvd, Pasadena (Lot next door, entrance on Arroyo)
155 E Green St, Pasadena (Garage across street. $3/hr)
33 E Green St, Pasadena (Garage 1 blk away. 90min free, then $2/hr)
Public Transportation:

2 blocks from Metro Gold Line's Del Mar & Memorial Park Station
---
This event is hosted by The Interprofessional Community, with over 100 Health and Wellness Professionals with expertise in Physical, Biochemical, and Mental health.
The convergence of health and technology makes this unique event also applicable to the bourgeoning technology and design sector in Greater Pasadena and Los Angeles. To this end, The Interprofessional Community of Pasadena has teamed up with Innovate Pasadena and CATALAIZE's Healthcare Innovation & Tech Meetup to bring to Pasadena these three world leading experts in Brain Health and Performance.
THANKS TO

** If you would like to be an Event Sponsor or Co-Promotion Partner, please email Wen Dombrowski & click the "Tickets" button to Show Info about the sponsorship packages.
FOLLOW & TAG US
SPECIAL DEAL: **Register now for this event to receive 1 month free membership to The Interprofessional Community for clinicians/practitioners. Even if you can't make it to this event, here is link to JOIN this collaborative Interprofessional Community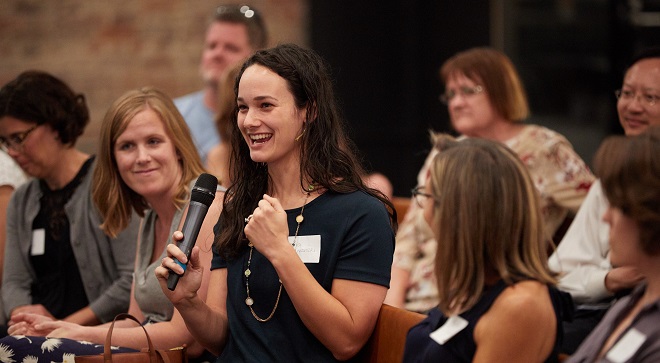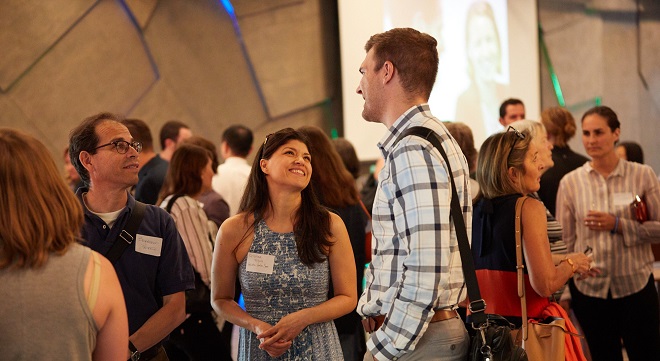 By RSVPing to this event, you agree to be added to The Interprofessional Community's mailing list to receive information about future gatherings and relevant opportunities.
Photographs and/or videos will be taken at this event. By attending the event, you acknowledge and agree that your likeness may be included in photos and videos of the event and used by The Interprofessional Community and its sponsors in newsletters, website, or other communications.