Description
Find yourself forgetting names, wondering what you were looking for, having trouble retrieving that thought?
Join Alina Carter, Speech-Language Pathologist at Emerson Hospital for an informative talk on research and strategies to keep the mind as healthy as possible as it ages. You take care of your body, take the same care with your mind.
---
About Alina Carter, MS, CCC-SLP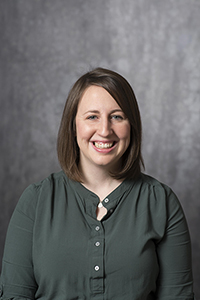 Speech-Language Pathologist
Ms. Carter evaluates and treats adult patients with language, cognitive and speech deficits that result from a variety of neurodegenerative processes, stroke, brain tumors, chemobrain and mild traumatic brain injury. She strives to provide a combination of restorative and functional compensatory treatment to help maximize each individual's overall quality of life. In 2015, Ms. Carter published an interdisciplinary study entitled "Modified Berg Balance Scale: Making assessment appropriate for people with aphasia" in Topics of Stroke Rehabilitation. Previously, she worked as an outpatient speech language pathologist at Massachusetts General Hospital (MGH). She holds a master's degree in speech language pathology from the MGH Institute of Health Professions in Boston, Mass.