About this Event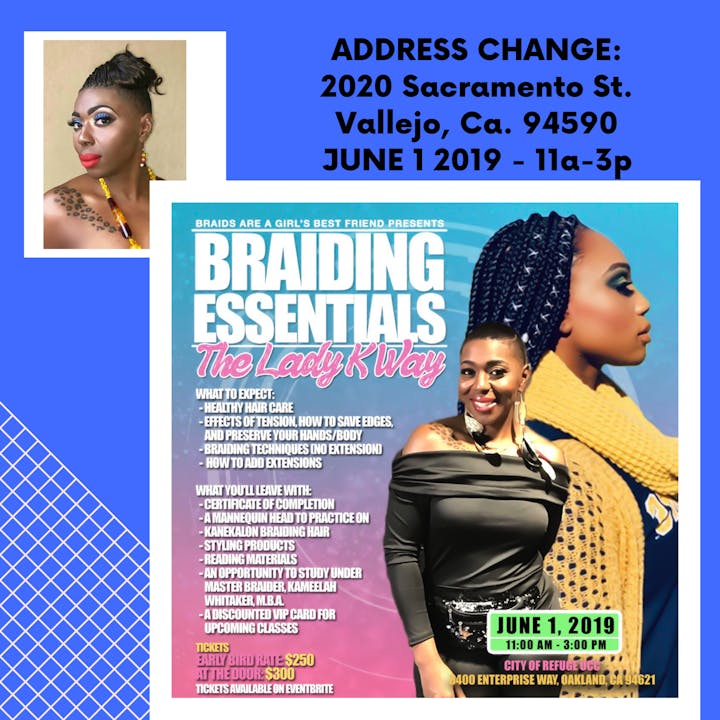 WHAT YOU CAN EXPECT:
- General knowledge on healthy hair care.
- The effects of tension, how to save edges, and preserve your hands/body.
- Basic braiding techniques (no extension).
- How to add extensions.
WHAT TO BRING:
- Yourself, and a good attitude! YOU CAN DO THIS 😊
WHAT YOU'LL LEAVE WITH:
- Certificate of Completion and photo
- A mannequin head to practice on
- Kanekalon Braiding Hair
- Styling Products
- Reading materials
- An opportunity to study under Master Braider, Kameelah Whitaker, M.B.A.
- A discount card for upcoming classes