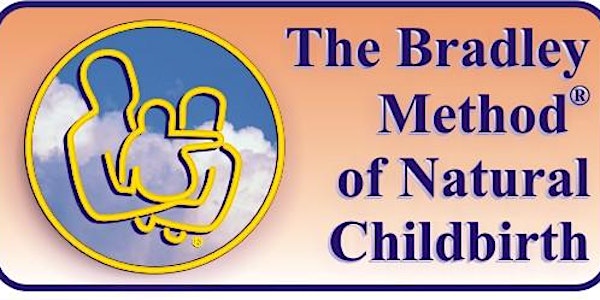 Bradley Method Childbirth Education Classes
12 week series of informative and empowering skills for natural physiologic birth.
About this event
-Due to current COVID-19 restrictions on social distancing this course has been converted to an online platform. If/when restrictions lift when can resume meetings at the location in Cranford. Otherwise this course requires you to download ZOOM (a free app that is secure with the instructor's professional account). - There will be no refunds issued to a change to online platform. Wanting the BEST start for your baby?
The Bradley Method® series is designed for small classes with lots of individual attention. The standard length is 12 weeks covering 12 units of instruction.
This series will end on/about April 11, 2021.
Your local teacher of The Bradley Method® is an independent affiliated instructor. Michelle Gabriel-Caldwell has been an instructor since 2007. She has had two 'Bradley Births' with her husband, Brent Caldwell, in the hospital with her first child and home birth with her second. She teaches with her husband who is also an affiliated instructor and specializes in the coaches point of view. 
By taking classes in The Bradley Method® of natural childbirth, you will learn:
Prenatal nutrition & exercise
Relaxation for an easier birth
Husbands/partners as coaches
Stages and Phases of Labor
Transition Phase Management
Variations/Complications of Pregnancy and Labor
Informed Consent
Advocacy and Consumerism 
Breastfeeding/BabyCare
Birth plans and more!
There are no refunds once purchased.