Description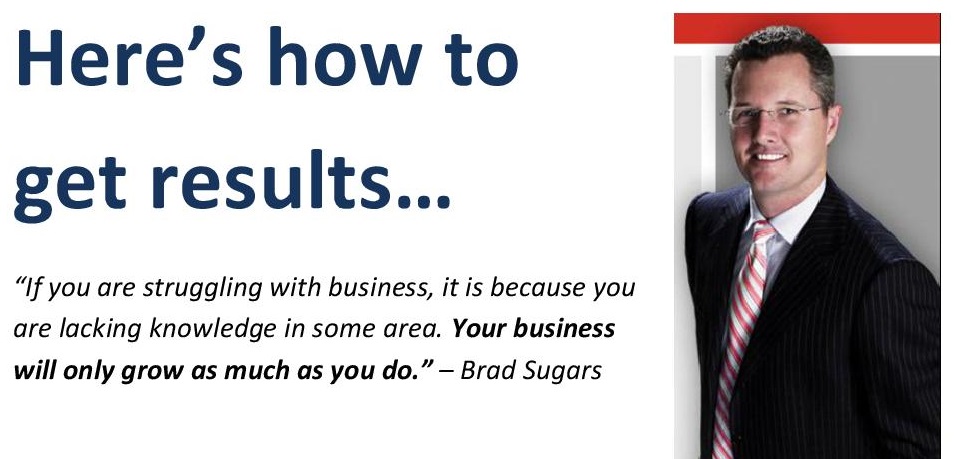 The World's #1 Business Coach comes to Curaçao
Brad UnPlugged
Be ONE of only 40 people to spend an entire day with the founder of the World's leading business coaching firm and serial entrepreneur.
This is your rare opportunity for a full day one-on-one coaching session to inject new life, new light, new energy, and ultimately new measurable results into your business.
When: Wednesday September 13, 08:00 – 17:00
Investment: ANG 2250. Additional team members ANG 1995 each.
Early bird special: ANG 1995 and 1850 if payment is received prior to Aug 21, 2017
Upon registration you will receive an invoice
This event will sell out quickly and is limited to first 40 people.
Avoid disappointment and get your spot reserved RIGHT NOW.
Register online or:

Mail dutchcaribbean@actioncoach.com or call +599 9 737.0956
for more information.
What other business owners experienced:
"I have personally experienced the Brad Unplugged event in Miami in November 2011 and am I glad I did! Brad is a very successful entrepreneur, great coach and inspiring speaker. As a business owner you will certainly take home very valuable information which will positively impact your business as it did ours. This is an exceptional opportunity to attend a unique, business booming event right here on Curacao. No investment necessary in flight tickets and hotel accommodation. So….no excuses! Anyone who wants to take their business to the next level should attend!"

Monique Hagen - Hagen Design & Strategy



"The workshop had an incredible influence on me personally, and our business ForenSys. This is a very inspiring, and motivating, eye opener to all the possibilities there are in life. I picked some very useful tips, many of which I am still using of as today. Since I attended, I have been so much more aware of opportunities, and my company has benefited as well: we are now working to expand internationally, a step I do not believe we would be taking already had it not been for the seminar.
I will definitely attend again in the future!"

Caroline Hollander - ForenSys


Brad is dynamic, powerful and inspirational. What he will say in the "Brad unplugged" event will open your mind on how to make your business operate better. He never sees a bad economy, only a business that can be coached better in easy steps.
A must not to be missed - fasten your seat belts!"

Hans Hagen - Hagen Design & Strategy


"I went for the seminar just because another friend of mine attended the seminar. But, once at the seminar, I was hooked. Brad brought up issues that were relevant to me personally, to my business and to my life in general. I have become a better person and entrepreneur after this seminar. Mind blowing!"

Harish Rao - Abaque Financial Solutions