Journalist and biologist Brad Balukjian chats with Elsie about his book "The Wax Pack: On the Open Road in Search of Baseball's Afterlife."
About this Event
Journalist and biologist Brad Balukjian joins us just in time for spring training to chat about his book The Wax Pack: On the Open Road in Search of Baseball's Afterlife. Balukjian will be in conversation with Bookstore1's Event Manager and baseball fan, Elsie Souza.
There is no charge for this event. There is the option of a $7 charge to help defray the cost. We would appreciate your purchase of The Wax Pack here.
The Zoom link will be sent prior to the event. After you have reserved your place, look for a confirmation via email.
About The Wax Pack: On the Open Road in Search of Baseball's Afterlife:
The Wax Pack was supposed to be a book about baseball, the story of an 11,341-mile road trip to track down all the players in a pack of 1986 baseball cards to find out what happens when the spotlight goes out. It turned into something much bigger, as the players opened up about their lives off the field, from estranged fathers to addiction to divorce. The Wax Pack ends up being about vulnerability, about growing up, and about learning to navigate our relationship with fear. You'll realize you have a lot more in common with Major League ballplayers than you ever thought possible.
"The Wax Pack is one of the most interesting and pleasing baseball-themed books I have read in quite some time. An original idea, brought to fruition with graceful prose, a sense of humor, empathy, and insight." Praise from Bob Costas.
Brad Balukjian is a biology professor, author, and journalist, whose first book, The Wax Pack, was named one of NPR's Best Books of 2020. He has written for CNN, The Los Angeles Times, Rolling Stone, National Geographic, and many others. He lives in Oakland, CA, where he is in a long-term relationship with his VCR.
You can hear Brad discuss his book on the Pandemic Baseball Book Club Podcast here.
Elsie Souza is passionate about sports and politics especially anything that has BOSTON in the title. She now follows the Tampa Bay teams and has stars in her eyes because Tom Brady and Gronk play there. In the interest of full disclosure Cincinnati holds a dark space in her heart because of the Reds defeating the Red Sox in 1975. Elsie is particularly proud of having a significant role in bringing the Orioles to Sarasota for Spring training. Lobster and chowder anyone!
......................................................................................................................
Click here to go to the Bookstore1Sarasota website.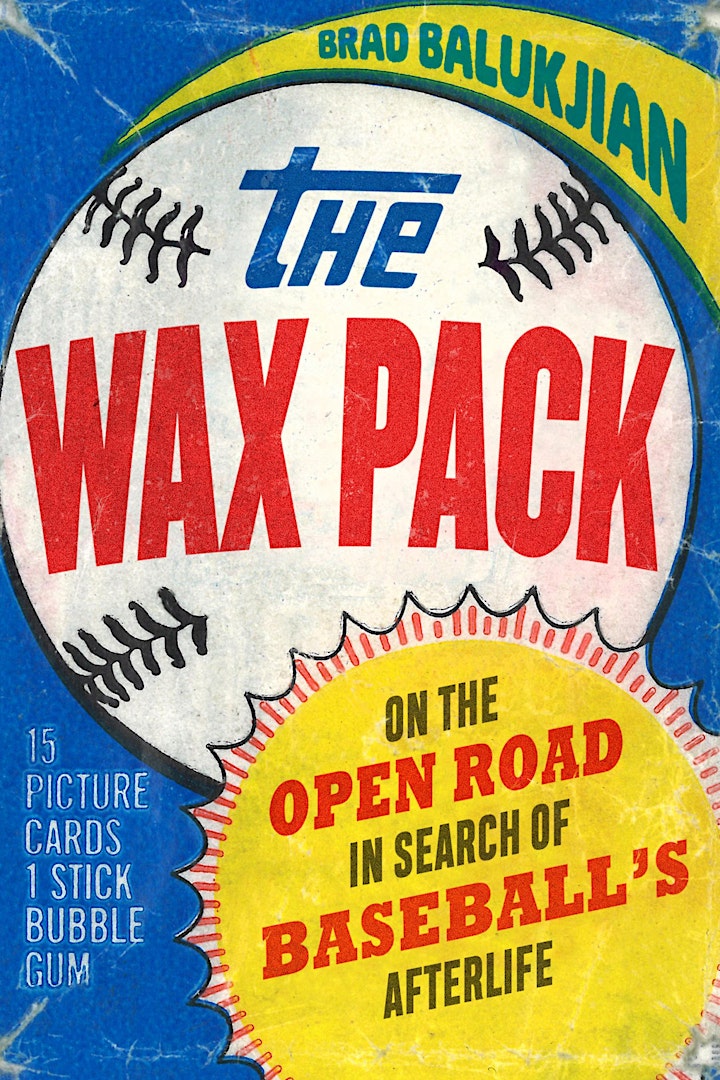 You can purchase a copy of The Wax Pack: On the Open Road in Search of Baseball's Afterlife here.